Blog Statistics eBook Giveaway, December 2012: $479.05
eBook Giveaway is now closed. Thank you to everyone who participated!
I'm very excited to be writing this update. Tracking my income this month has cast a sparkly light of awesomeness on everything in my life. After almost two years of (less than) part-time work, I have finally grown my blog to the point where it makes a pretty decent income for me. I could pay some bills with that! But that's not even what is exciting to me- what this really means for me is much more important. I don't care about the $479, and if I lost it tomorrow it wouldn't matter. What is important is that this money will keep coming- I can sleep, or learn to dance, or watch tons of movies, or go skydiving next month- and the month after, and the month after that- and the money will keep coming. I am building my own job and a passive income and it is freeing me up to spend my time however I like. And ultimately, that will probably mean more traveling and trying lots of new things. Even better, I've got what I like to call a mobile income, so my job can come with me wherever I go, instead of the other way around.
eBook Giveaway!
I plan on doing an eBook giveaway/ exchange on my Facebook page next month, so follow Escape Normal on Facebook for a chance at a free eBook.  My aim is to give away 15-20 eBooks in exchange for a promise to post a review on Amazon after reading. Your chances of getting a book are pretty high now since I don't have many more than 200 followers yet- and I'm probably just going to give the books to whoever seems trustworthy enough to follow through with writing a review.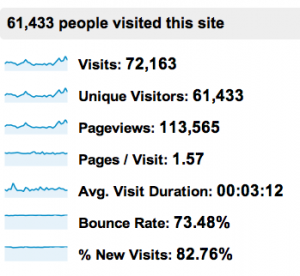 Visits in the month of December: 72,163
Total Profit: $479.05
Change from previous month: $261.73 (+120%)
Profit from Amazon Affiliates: $11.89
Profit from Google Adsense: $58.54
Profit from eJunkie sales: $165.81
Profit from Amazon Kindle sales: $219.45
Profit from Barnes & Noble Nook sales: $23.36
I already have lots of adventures to look forward to, both with my blog and in my life. In January I'll be visiting my friends in Alabama for a few weeks, and hopefully Ill be starting to plan an adventure to Machu Picchu with a friend of mine for sometime in the spring. And I'd really like to go back to Miami at some point this year (I'm a University of Miami graduate) because its been a year and a half since I left and I'm starting to miss it.
As for my blog, I thought I had big goals but clearly I need to make them even bigger; two months ago I had set $400 per month by April as my goal, then last month changed it to $500, and now I'm pushing it up to $1,000. Can I do it? Tune in next time to find out!
There are a couple things that I attribute the jump in profit and traffic this month to:
-I published the 100 Most Amazing Hotels post. People love lists, especially lists with pictures.
-I updated my eBook and improved the cover. Nice covers sell books. Yes, people do judge books by their covers.
-I got a few more reviews for my eBook on Amazon and Barnes & Noble. Each review makes a world of difference, so getting more and more reviews will be a big focus for me in the upcoming months.
-I went through a few old, popular posts and created nice title graphics for Pinterest users. Pinterest has overtaken Google as my largest source of traffic so I need to pay a lot of attention to how I optimize my site for Pinterest users. Pinterest, for those of you who don't know, is like an online notebook that is image-oriented and mostly used by women. I personally use it to collect ideas about things that are entertaining to me: travel, fashion, crafts, digital design, etc. If you want to follow me on Pinterest, click here. Or follow Escape Normal on Facebook, though I don't post there quite as often. And I don't do Twitter. Anyway, here is an example of an graphic that I created for an old blog post, which has been re-posted often on Pinterest: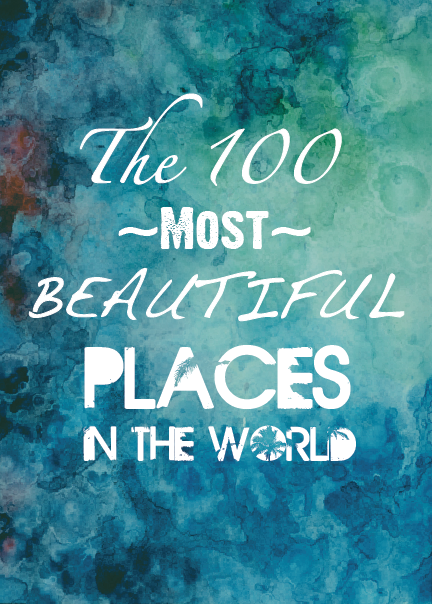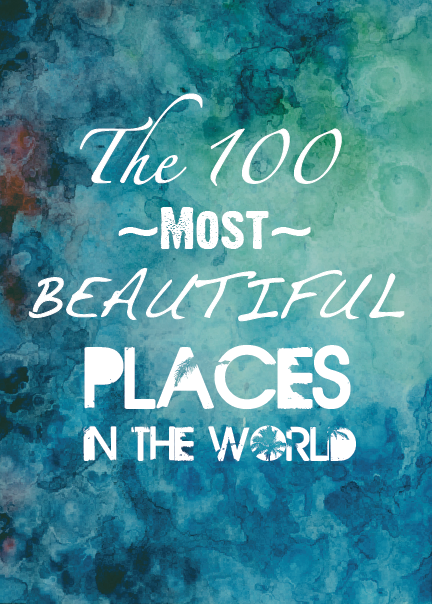 -The most simple thing I did this month was something I have overlooked for an entire year. I finally had a duh moment in the middle of the month. I have an Amazon Affiliate account and I have a book for sale on Amazon, which I link to on the eBook page of my website. But I never thought to use my Amazon Affiliate account to sell my own eBook. So I replaced the standard link with my affiliate link, and now in addition to the money I get for each book I sell, I also get a few extra cents because I used my affiliate link to sell it. This month that amounted to about $10. Not bad for just replacing one link, and that number will naturally go up as I sell more books.
I've got a long to do list in the upcoming months, still including creating a Clickbank account and a free African Safari photo eBook, but I've also added a bunch of new things to the list. I plan on adding cost-per-impression ads, which unlike the Google Adsense ads that are currently on my site, don't require people to click on them for me to get money. The money will be based on how many people see the ads, which has to do with how many people visit my site. So that will be a new and easy source of income, but I don't know yet what the earning potential is.
I am going to start writing another eBook to sell: this one will be similar to these blog statistics updates I've been doing every month. I will explain in detail how I've grown my blog from zero to (hopefully soon) $1000 and 100,000 visitors per month, with analysis and steps that you can take to create your own successful blog.
Id also really like to redo my home page to make it more useful for newcomers who need help navigating my blog. This might be a little challenging for me because although I know the basics of programming, I've never really done any major design changes with wordpress, so I hope I don't mess anything up too badly. If my blog suddenly stops existing next month for a few weeks, you'll know why.
I suppose that is it for now. I'm very excited about the direction my life is going and the possibilities seem to be slowly unfolding before my eyes. Happy new year, may you too find the courage to follow your dreams! Good luck, my friends, and travel free.