Camp Staff at French Woods, New York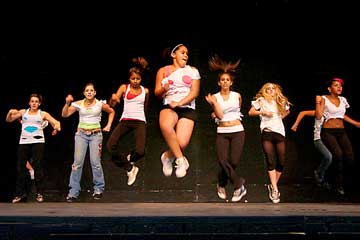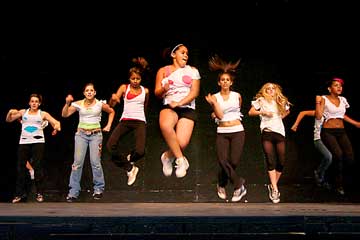 Located on a private lake in the western Catskills of New York State, just 120 miles from New York City, is the French Woods Festival of the Performing Arts. Children from throughout the United States and around the world participate in a program run by certified teachers and complimented by counselor specialists.
French Woods features a staff of highly qualified teachers and coaches supplemented by college age counselor specialists. They enable us to provide the finest instruction in music, theatre, dance, circus, art, sports, horseback riding, tennis, waterfront, computers and challenge ropes course.
Unlike many other camps, we hire specialty counselors exclusively at French Woods. A specialist has strong skills and teaching abilities in one or more of the areas listed on the application. You do not need to have skills in several areas. We are looking for a strong background within a given area. When filling out the application, give careful thought to each area and only indicate those areas that you would be comfortable teaching or assisting in. Although it is not required, enclosing a personal resume along with your completed application form can be helpful in assessing your background in a specialty area and doing so is recommended.
Job Type: Camp Staff
Location: Catskills of New York, USA
Salary: $1,800 for the 9-week period
Season: Summer
Learn More/ Apply At: French Woods

ID:EN