Customer Service Positions at Rock Harbor Lodge and Marina, Isle Royale National Park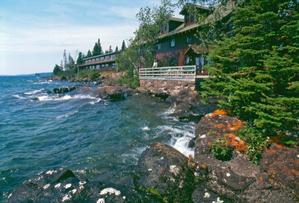 Work in one of Americas most unique National Parks!
Experience the northwoods at remote Isle Royale National Park, located in northwestern Lake Superior. One of the most remote National Parks, Isle Royale is accessible only by boat or seaplane. The Park is home to moose, wolves, loons, beaver, fox, and other small mammals and birdlife. Lake Superior and the islands inland lakes offer excellent fishing.  Diving opportunities abound due to many Lake Superior shipwrecks.
The Park, located in Lake Superiors northwest corner is a wilderness archipelago a roadless land of wild creatures, unspoiled forests, refreshing lakes, and rugged, scenic shores accessible only by boat or floatplane. Travel on and around the island by foot, boat, or float plane. Isle Royale has 165 miles of scenic hiking trails ready for exploration and 36 campgrounds for backpackers and recreational boaters. Excellent fishing opportunities abound on one of the Islands many inland lakes or on Lake Superior.
Job Type: Customer Service
Location: Isle Royale National Park, Michigan
Salary: Varied
Season: Summer Fall Winter Spring
Learn More At: Rock Harbor Lodge and Marina

ID:EN