Double Nutella Banana Crunch Sandwich
When you're traveling abroad long-term, going out to eat all the time is the worst thing you can do for your budget. So you have to get creative. You might not have a kitchen, the local stores might not have the food you're used to, you might need to pack something that you can bring with you while you and eat it later.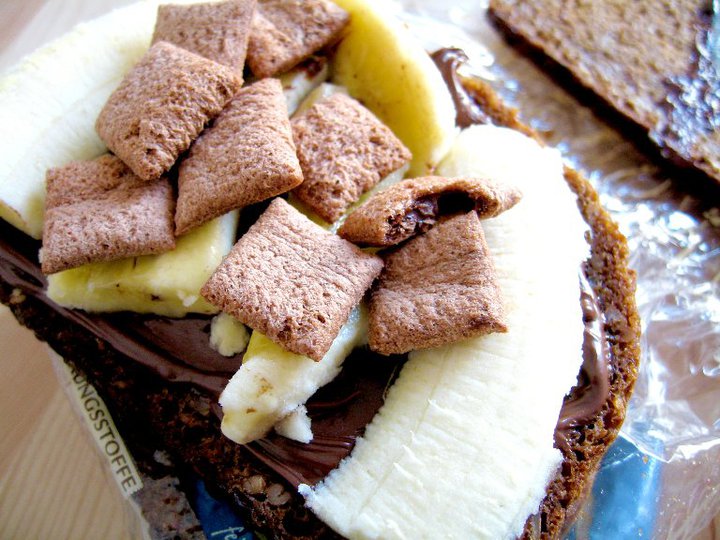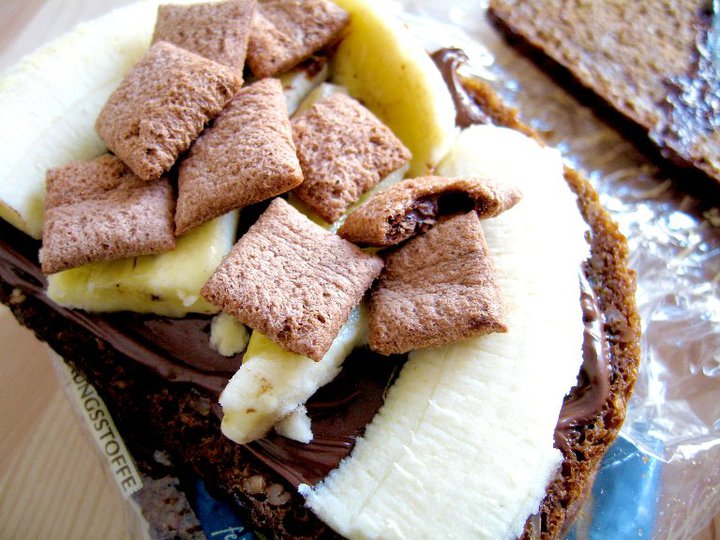 Well, these are the circumstances that brought me to the Double Nutella Banana Crunch Sandwich, which I made with not only Nutella, but also a Nutella-filled breakfast cereal. Yes, it does taste as good as it looks. No, you cant grab it off of the screen.
The only thing I would change is the bread- I used super dense German grain braid, which I definitely do not recommend.