How to Easily Make Average Photos Look Professional
All it takes is a few clicks in a photo editing program- the key is knowing what to click on.
My favorite photo editing program is Adobe Lightroom, which I first learned of through my best friend and professional photographer in Tucson, Sarah Trainor. You can download a free trial of Lightroom, or purchase it. This method of quickly enhancing photos will also work in the more commonly used Adobe Photoshop, it just takes a little longer. In Lightroom, just use the adjustment sliders in the sidebar. In Photoshop, click image ->adjustment, and then use the contrast, hue/saturation, and color balance options to achieve the desired results.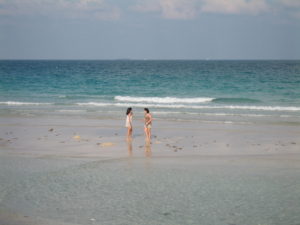 Take your average photo and import it into Lightroom using the import button on the bottom left of the program. Then highlight the imported photo and click Develop on the top right of the program. Now it is time to make a few simple changes to the photo.
1) Increase the contrast. This creates a very dramatic and beautiful effect very quickly, making your photo look like a shot from a movie.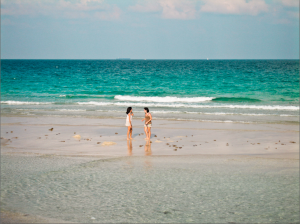 2) Adjust the colors. Pick the colors you want to stand out or change. The colors in my photo that stand out are blue and aqua, so I messed with those until I found a shade I liked.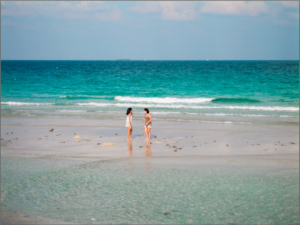 3) Change the temperature. This wont always improve the photo, but it is good for a shot like this that was taken on a warm sunny day, to make it look even warmer. Increasing the temperature makes it look warmer and decreasing it makes it look colder. I increased the temperature.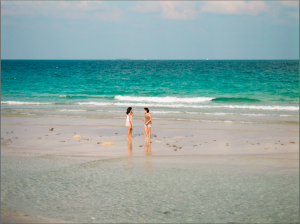 4) Consider vignetting. Adding a little darkness (very little) around the edges can add a little class to a photo.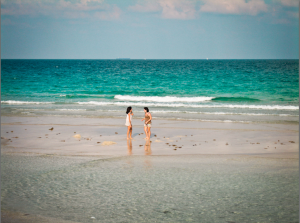 And you are done! A little tweaking and you can use this method to make all of your travel photos look beautiful in just a few minutes.