How To Get Paid To Travel Around The World: Top Skills For Travel Jobs
With so many people complaining about the economy and the tough job competition, why not develop a skill that is highly in demand and will allow you to travel to exotic places? These are the skills and certifications that I see coming up most often in short-term travel job openings. So invest the effort to learn a new skill, and you could be well on your way to getting paid to travel around the world.picture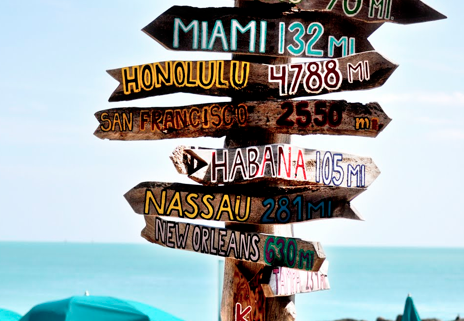 SCUBA
Through PADI, a SCUBA certification program, you can work your way through the ranks of SCUBA certification. It is pretty easy to get the first level of certification; I got my open water certification in just a few hours. Of course youll need more than that to apply for most jobs (though there are volunteer positions that will take people who are certified in open water diving, or even help you get certified, in exchange for your time on a wildlife preservation or study project.) But if you work your way up, log lots of hours, and commit to developing the in-demand SCUBA skills that many travel jobs are looking for, you'll be able to apply for jobs as a SCUBA instructor in all kinds of exotic locations.
Skiing
Learn to ski or snowboard just a little bit and you should at least be able to get a job as a ski lift operator during the winter seasons at ski resorts all over the world. If you already ski or snowboard and really enjoy it, and are good at it, you could get certified to teach through PSIA. As with PADIs SCUBA certifications, there are different levels and tracks based on your interest and the type of job you are looking for.
If you are certified you can apply for winter ski instructor jobs so you can travel and make money at the same time. (Snowboard instructor jobs are also available.)
Or, you can rate your own skiing level based on a few of the ranking guides online; if you are a level 6 skier or higher, you should, like me, be able to land at least a part-time ski instructor job.
English Fluency
Teach English as a Foreign Language (TEFL) is a growing trend and many young people are jumping on the bandwagon, using their English fluency as a way to travel the world. There are job openings everywhere you can think of, and it is pretty easy to land a job. Of course the more experience you have, the better and higher-paying jobs you can get, but even with minimal certification there is a job out there for you. I got certified with ITTT; I took a 100-hour and a 50-hour course online in my own time, and guest-taught English for a week in Thailand. There I met full-semester English teachers in the school who had even less experience than I did, and were getting paid well by Thai standards.
Sailing
Earn your sea legs! I've written posts about how to find sailing jobs without any experience- but of course it is much easier to get jobs if you know what you're doing. So learn how to sail and set out on a journey across the world. Its a great potential job for anyone who has wanted to own a boat but doesn't want the responsibility or cost that comes with it. Just live on one while it travels from place to place, and work your way across the world. There are many places and companies that will help you get certified in sailing. Here is one of them, the American Sailing Association.
Sailing jobs tend to be harder to find than other types of travel and seasonal jobs. For other types of jobs you can often search and apply online, but generally to land a sailing job you will have to introduce yourself at the marina and have a face-to-face chat with some boat owners.
First Aid/CPR
These are a few good things to learn if you want to apply for a job as a camp counselor. They are generally skills that you need to know in order to get the job, but some camps will bring in a teacher during staff orientation so that the entire staff can learn what to do in an emergency. But knowing the skills before hand is often a leg up on an application. I've been certified in CPR and it doesn't take long at all, but I imagine first aid is a bit more extensive. Sign up for a class.
Wilderness First Aid
This is a good skill for potential camp counselors as well, especially if you also have First Aid and CPR training. Wilderness survival certification will make your resume more attractive to adventure camps or adventure tourism companies. And it is a pretty cool to brag about. Courses are practical and interesting, but require more commitment from you than First Aid and CPR; you have to be on-site to take a course that is weeks long, and the campus locations are limited. Check out the NOLS site.
Lifeguarding
This is pretty self-explanatory. If you are a good swimmer, get certified in lifeguarding, and become a lifeguard. This is a short-term type of position with high turnover and you can find jobs all over the world. As with most certifications, there are various options to choose from, for example- do you need to learn pool or ocean safety?
IT
If you want to have your pick of international jobs, learn about computers and technology. I know nothing about IT so it will be hard for me to explain what you need to learn, but if you have IT skills or think you can develop them- you've got a ticket to the world. Go forth and prosper.
So why not see the world? If you are fresh out of college, struggling with your current job, looking for work, or looking for a change of pace because your kids have become adults and moved out, now may be the perfect opportunity to get out and explore. Many of the jobs I described are easy to find and land; you need only have the courage and willpower to follow your dreams.