11 La Jolla Landmarks to Visit This Year
Have you ever dreamt of spending a vacation in a golden coastline with mesmerizing views and relaxing atmosphere? This can actually become a reality if you visit the beautiful jewel of San Diego, California — La Jolla!
Aside from stunning beaches, La Jolla offers top-notch hotels, cheap eats and restaurants, boutiques, and museums and art galleries. Explore the beauty of La Jolla and visit its world-famous landmarks that make this coastline community indeed a gem.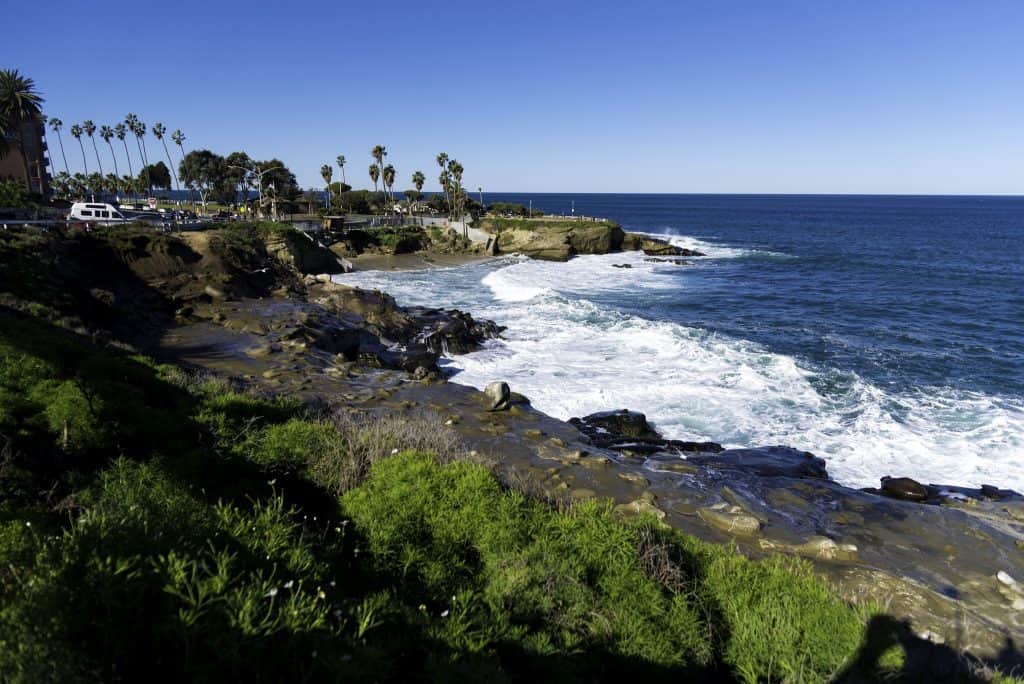 1. La Jolla Cove
Hear the ocean waves break gently as they enter La Jolla Cove and enjoy the spectacular view of the golden sun as it sets down the horizon. 
La Jolla Cove is by far the most popular attraction in La Jolla and is a top landmark that vacationers visit. It's a small cove beautified by native plants and the spectacular Pacific Ocean as a backdrop. There you will see gulls and sea lions resting in the bluffs, making sounds expressing their bliss.
2. Torrey Pines Golf Course
Torrey Pines Golf Course was ranked as the best golf course by San Diego Magazine and San Diego Union-Tribune. The course is open to the public, which means you can always stop over and enjoy the majestic view the golf field offers.
Torrey Pines is situated atop cliffs, which lets you enjoy the dramatic panoramic view of the vast Pacific Ocean. It is truly a place for both golf enthusiasts and nature lovers. It's a perfect spot to just unwind and de-stress. 
3. The Lodge at Torrey Pines
Lodge Torrey Pines is a luxury hotel and resort and is one of the famous landmarks in La Jolla. 
This world-class hotel is for those who want to experience top-notch service, dining, and relaxation. If money is not a big deal to you, then we suggest visiting this classy hotel. 
The hotel is overlooking the famous Torrey Pines Golf Course and the vast Pacific Ocean with cobalt blue sea and azure horizon. So not only will you be pampered with the delicate craftsmanship of the hotel but also with the beauty of nature. 
4. Salk Institute for Biological Studies
When you visit La Jolla, make sure to take time to visit the historical Salk Institute. This private, non-profit research facility is open for visitors, just make sure to book a reservation 7 days before your tour.
Get stunned with the facility's architectural design. The mystical and ethereal quality of the research building is surreal and snap-worthy.
5. Birch Aquarium at Scripps Institute of Oceanography
Discover more than 5,000 fish in over 60 habitats only at Birch Aquarium. This marine museum feature cutting edge research from Scripps Institute of Oceanography. 
The stunning panoramic view will entertain both young and old. This kid-friendly La Jolla landmark is genuinely worth a visit. You can engage in interactive activities, witness how fishes are fed, and even dive deep into the underwater world. 
Birch Aquarium is open from 9 am to 5 pm every day. Purchase tickets at their official website. 
6. La Jolla Playhouse
If there's something else that La Jolla is famous for, that is the La Jolla Playhouse. 
Tourists visit La Jolla Playhouse to witness entertainment like no other. Award-winning musicals and plays are being performed in the Playhouse. It is also known for creating some of the most adventurous and exciting work in American Theater. 
7. Black's Beach
The secluded Black's Beach will never disappoint you. You have to trek down to reach this gem, but hey, it's worth the sweat. 
If you don't want to trek, you can take the paved road by La Jolla Farms road. It's a little steep, but less intimidating. 
Black's Beach is a nude beach. So if you want to experience sun-bathing while entirely stripped down, then this is the perfect place to be in. Enjoy the sounds of the waves hitting the shore and the cold wind. 
8. Stuart Collection
If art is something that keeps your heart pumping, then you've got to visit Stuart Collection at the University of California San Diego. 
Stuart Collection is a collection of public art. It seeks to enrich the intellectual, scholarly, and cultural life of the university. This is one of the most exciting landmarks in La Jolla and must be in everyone's must-visit list. 
The campus is perfect for families. There you will see sculptural works of world-renowned artists. You may also bring a picnic with you. 
9. Ho Chi Minh Trail
Love hiking? Ho Chi Minh Trail is one of the most visited trails in La Jolla. It has also been recognized as a famous landmark in San Diego. 
The trail involves a lot of jumping over, squatting, hanging from a rope, and balancing on a pole. So if this is something out of your expertise, we recommend taking other trails which are more manageable and are designed for beginners. 
Yes, the hike may be exhausting and tough, but the reward is priceless. Feast your eyes to the fantastic views — the open blue ocean. Black's Beach is just nearby. 
10. La Jolla Open Aire Farmer Market
Another landmark La Jolla is known for is the Open Aire Farmer Market. Tourists always pay a visit to this marketplace to purchase fresh local produce, artisans, and quick bites. 
But Open Aire Farmer Market is not your ordinary market. All of its proceeds benefit La Jolla Elementary for improvements and programs that kids enjoy. 
So visiting La Jolla Open Aire Farmer Market won't just let you purchase goods you need, but it also gives you the chance to help the youth of La Jolla get better education and facility. 
11. Cuvier Park
Also called The Wedding Bowl, Cuvier Park offers picturesque scenery, a dramatic cliff with a spectacular ocean backdrop, and a golden sunset view. Indeed, the park is an excellent venue for weddings. It could make weddings scenic, magical, fairy-tale like, and just utterly magnificent — something that all ladies dream about. 
But of course, the park is not just for weddings. If you want a serene place to do exercises or a lazy walk, then this place won't disappoint you.