Month 11- January 2012: $-4.68
You read right, I had negative earnings for the first time last month. Strangely, it coincided with a huge jump in visitors- I've surpassed the 5,000 per month mark!
Why the negative? 2 reasons- I didn't sell any copies of my book, but I still had to pay the $5 hosting fee. And apparently Amazon affiliates deducts money when somebody returns a product, so I have negative earnings from amazon too. Ah well. Though I'm not sure what the cause of the huge jump in visitors is. I have heard that after about a year, Google begins to send a new website more traffic, though this may just be a rumor. The number of visitors has remained fairly constant, and high, through the last half of January and so far through February, so hopefully the trend is here to stay!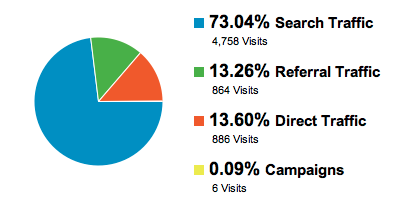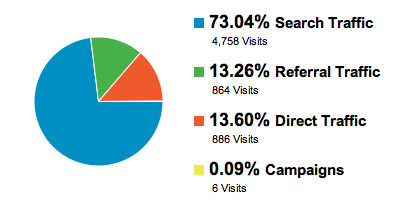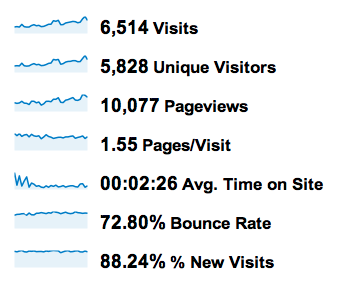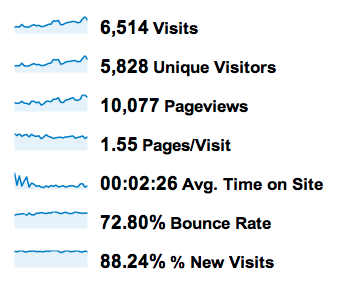 Google AdSense Earnings:
Total: $3.29
Number of Clicks: 9
Average Cost per Click: $0.37
Amazon Affiliate Earnings:
Total: $-2.79
Items Ordered: 2
Items Returned: 1
Clicks: 122
Conversion: 2.46%
eBook Earnings:
Total Profit: $-5
(I use E-Junkie to sell my book, which charges $5 per month for the service, but I keep all of the profits. Amazon Kindle is free for sellers but keeps a huge portion of my sales.)
Total Earnings: $-4.68
I've been in Huntsville, Alabama for the last month completing an intense training program to become a counselor at Space Camp. I still haven't had my first camp group (Ill be leading one next week), but I'm done with training and Ill write a post about it soon. To sum up my experience so far, I am surrounded by some of the greatest people I've ever met- everyone who works here is smart, friendly, and make their own paths in life. I am happy every day just to sit in the same room with these people. The accommodations and the food are absolutely terrible, but if I had to pick good people or good food, Id pick good people any day. But time flies here, so Ill have to decide fairly soon what adventure I'll be embarking on next.
Today I listed my first product in a new digital product experiment- paper dolls. Here is Becca! My feather hair extensions that I have been selling on Etsy are completely out of style already, so I haven't sold any in months. A few are still listed but I do not expect them to sell, I am really just waiting now for the listings to expire.