Month 7- September 2011: $33.72
I've been lazy with blogging this month. And for the past few months. Its obvious. I'm writing this end of the month post 4 days late, I haven't checked my stats or revenue in weeks, so imagine my surprise when I checked and found that I had earned $33.72 this month when I've only written one new post and last months revenue was a mere $6.25. Nice!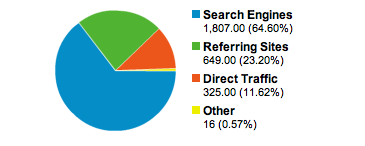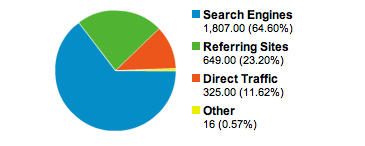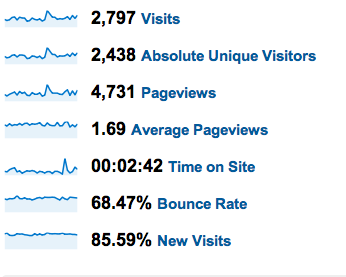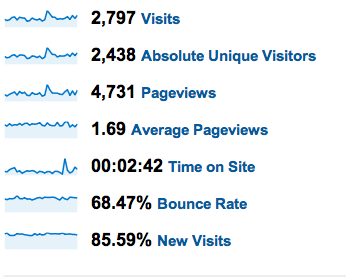 Google AdSense Earnings:
Total: $33.17
Number of Clicks: 21
Average Cost per Click: $1.58
Amazon Affiliate Earnings:
Total: $0.55
Items Ordered: 1
Clicks: 77
Conversion: 2.56%
Total Earnings: $33.72
Twitter Followers: 106
Feedburner Subscribers: 47
Average Reach: 1
Granted most of my stats are terrible this month- people aren't spending much time on the site and visitors are slightly down from last month, for the first time ever. But I'm really happy with the income, and hopefully it will be enough motivation for me to start (really) writing some more.
What Id like to do this month is start to market my last post, How to Fund Travel: The Growing List of Resources. Since one of my most popular posts is The Top 18 Resources for Cheap, Free or Paid Travel, I think Ill be able to make the Funding post popular too. Its a similar subject and it is hard to find a good list of resources elsewhere. Though the list still needs a whole lot of work- I'm sure there are tons of things I am missing, so if you know of any please let me know!
My next post will be about my experiment with YouTube marketing. I've been trying to think about what to write about Hawaii, but nothing I've experienced can really be put into story form. I just like it here. Though I will keep trying to think of a way to put it into words- or maybe pictures.