Month 9- November 2011: $10.42
I've written a grand total of 2 posts this month, as you may have noticed. But also, I've written an eBook. The book, which I will release in both eBook and Amazon Kindle versions on December 8th, is called How to Become the Jack of All Travel: A Beginners Guide to Traveling the World for Free. I'm extremely excited to see how it sells and figure out the best way to market it. Once everything is completed, Ill share with what it takes to create a book like this and how you can easily make one of your own.
The idea behind my book is this; the product that gets me the most revenue from Amazon Affiliates is a book about how to travel for free. Since the book is not mine, when somebody buys it through my affiliate link, I get only a few cents from the transaction. If however I sell my own book, I can get anywhere between 30%-100% of the profits, which will hopefully cause my income to jump in the coming months. The main concern I have is that I'm personally the type of person who likes to hold a paperback book in her hands, rather than an Ebook or Kindle book, so that might present some marketing challenges for me with regards to how I relate to my customers and encourage them to make a purchase. Check back to see how it goes!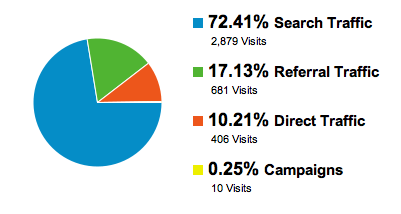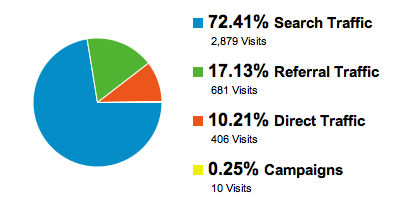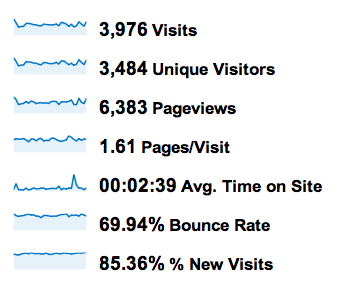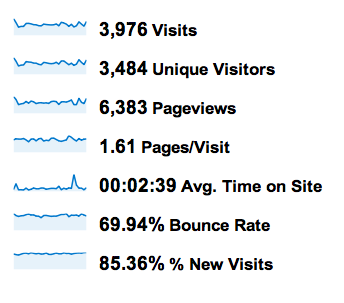 Google AdSense Earnings:
Total: $8.68
Number of Clicks: 15
Average Cost per Click: $0.58
Amazon Affiliate Earnings:
Total: $1.74
Items Ordered: 5
Clicks: 100
Conversion: 5%
Total Earnings: $10.42
Twitter Followers: 107
Feedburner Subscribers: 55
Average Reach: 0
Yes, embarrassingly I had 0 reach this month- but that is what happens when you don't make any new posts. I still consider this to be a young blog, and my eBook is going to be one of my experiments to help me find other means of making income through the blog without having to post multiple times per week. j
And I am back from Hawaii after 3 months! It was the best trip of my life and I expect many more great adventures in the future, starting on January 11th at my new job as a counselor and RA at space camp in Alabama. And after that- on to the rest of the world, and many more personal projects; the ideas are always brewing in my head. Stay tuned!