My Favorite Moments While Traveling
Its times like these when I am between trips that I start to forget how nice it is to explore a new place. It can be a lot of work figuring out where to go and what to do next, so today I decided I'd like to look back on some of the things I've done and talk about my favorite little moments.
Sitting in a hot tub in Hawaii during a rainstorm
Tucked away in the jungle on the main island of Hawaii is a little retreat center called Kalani. The pool area is just a short walk across a field from where I slept. I had never been in the hot tub before because the days were just too hot, so one rainy night when the lights were low I decided to go sit in it. It was really nice looking up at the sky through the palm trees, cozy in the hot tub and rain keeping me cool at the same time.
This isn't a picture from that night, but it is near the pool during a rainstorm so close enough!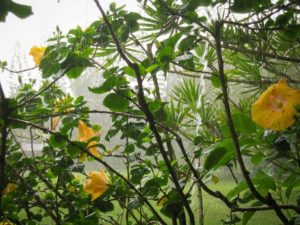 Picking wild raspberries in Norway
I've only picked wild berries a few times in my life, so I was really excited when I found out that raspberries grew all over the hills of Norway. One of my favorite childrens book is a Norwegian picture book about trolls and their adventures through the seasons, and I felt like I was in the story when I picked my raspberries- the part where the trolls are gathering berries to preserve them for the winter. And I also got to pick delicious currants- but those weren't wild.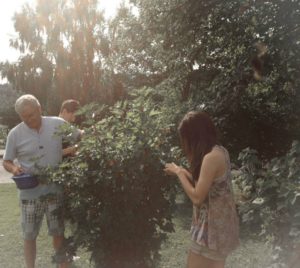 Dancing to German oldies in a club in Berlin
Id never considered going to an oldies club in America, let alone Germany, but the night my friend took me to one in Germany was the best time I've ever had at a club. It was fun to hear all of the Germans singing their favorite old songs and I was even able to sing along to some choruses.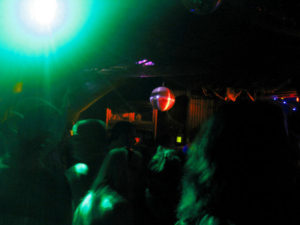 Watching The Hangover in an outdoor theatre near the acropolis
As my first real trip abroad came to a close, I was feeling sad to leave. Id seen so many new things and met great people, including one of my best friends. She took me to an outdoor movie theatre near the acropolis in Greece, where I drank one of my favorite coffee drinks- a frappe. After the sun set, the movie started- it was the Hangover. I was so surprised at how happy it made me and what a good time I had. It made me excited to go back to America.
Walking through the night markets in Thailand
There were a lot of great things about Thailand and it is hard to remember them all. But I went to a few night markets and I really liked them. They were colorful and fun and best of all they made me feel like a queen, because a dollar goes a really, really long way in Thailand. Plus me and my friend had a good time looking at all of the blatant mistranslations printed onto t-shirts for sale.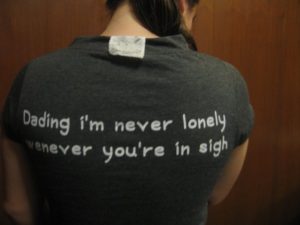 Going on the big playground in Kassel
It wasn't until I went abroad that I realized playgrounds have a real potential. In America we are just too worried about getting sued to make big, fun playgrounds. But in other countries they go all out, and as an adult I could spend a hours running around the playground and have a great time. I particularly liked the swing and spinning see-saw.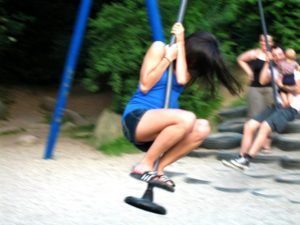 Bathing in the hot springs in Iceland
Visiting the hot springs in Iceland was an adventure I was really looking forward to. The natural thermal springs are kind of a milky white and the surrounding rocks are bleached white where they are exposed to the water. It was really nice and fun to swim around amidst the alien Icelandic scenery, and luckily not too hot and not too rotten-egg smelling to stay in the water for a good amount of time.
Getting compliments on my drinks in Hawaii
I really like to be creative with food and drinks and I love it when I make up a new recipe that gives me  that warm homey feeling. So my favorite part of my job in the kitchen in Hawaii was making the drinks, because I pretty much got to invent whatever I wanted. I even got to name them, and I kept the name tags and taped them to my wall.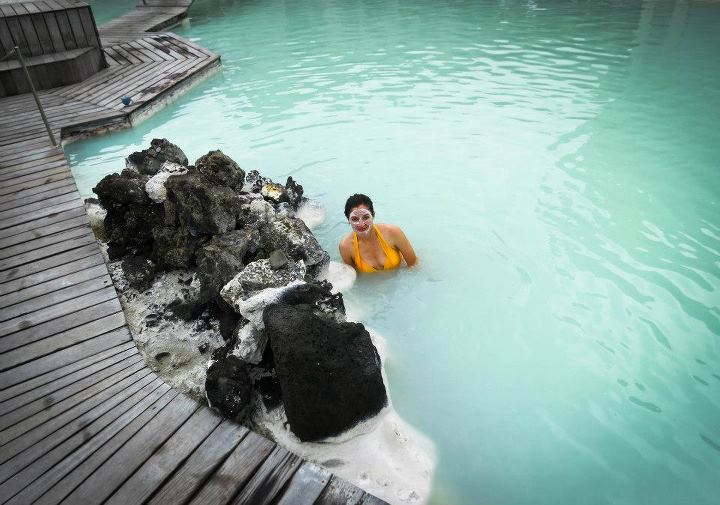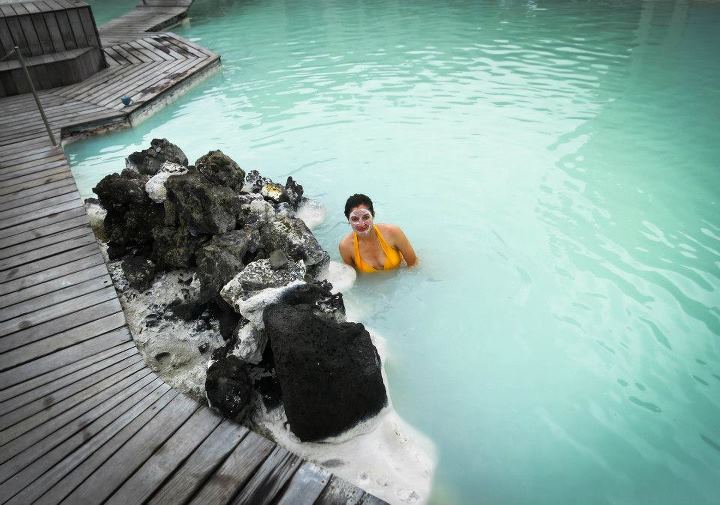 Going on a corny tour of the Ruby Fall caves in Tennessee
A lot of the places I go are exotic or long term and I sort of become a temporary resident rather than a tourist. So my recent trip to Ruby Falls in Tennessee with my boyfriend was really nice because I had barely anything to plan- one of the highlights was a really cheesy tour of a famous waterfall in a cave. Wed both been to plenty of caves before, and honestly this was one of the puniest ones Id ever seen. But it was a lot of fun just being there and seeing something new together, and blending in with all of the other cheesy tourists with cameras.
Bonding with my team during Space Camp training
The counselor training at space camp took about 3 weeks at 10 hours a day and it was really fun to get to know my team mates during that time. It was like being paid to play and go to school. It was a great experience- unfortunately at that point we were all blissfully unaware of what a terrible job and terrible management this would actually turn out to be oh well. Training was fun while it lasted.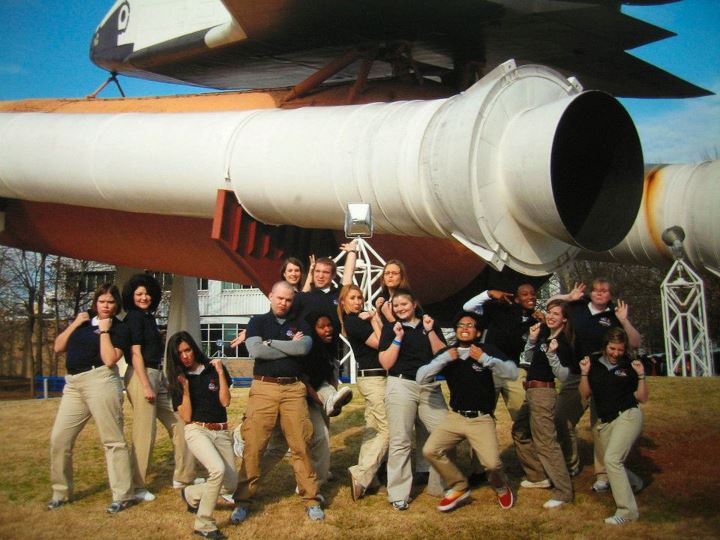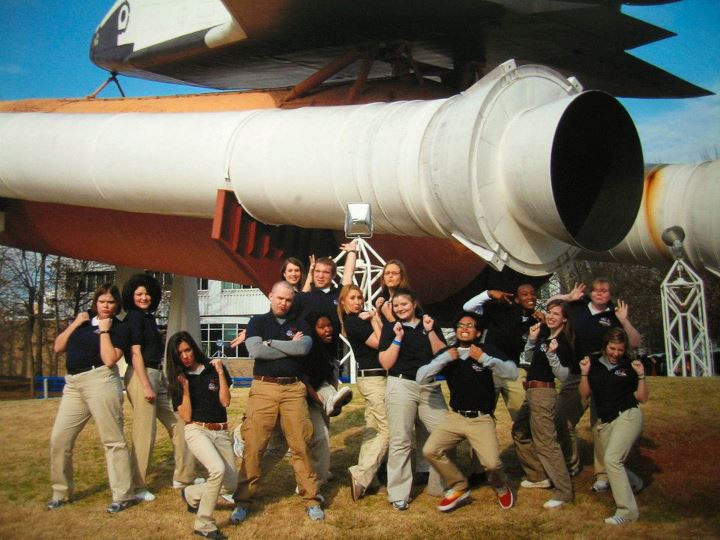 Of course there are probably about 100,000 other things I am missing- like the fact that my canteen fell into the cracks of a Hawaiian volcano where it will remain forever (or at least until it breaks down), the time my friends and I in Hawaii got to dress up and go to Rocky Horror, drinking ski lodge hot cocoa, sleeping on the floor of an extremely uncomfortable coach bus, watching the sunrise over the sea in Santorini, eating chocolate mole chicken in Tuscon, etc. etc. etc. And hopefully many more great times to come! Take a look through my travel stories to read a little bit about where I've been.
What is your favorite travel memory?