This is a guest post by Lindsay Brown.
So you want to go to New Zealand? Here are a few pro tips.
1. Get a Working Holiday Visa.
Get the most out of your expensive flight to NZ by having an extended stay in the country. The NZ Working Holiday Visa is for young people (under 30) who don't have children and can demonstrate they have enough resources for their entire stay. It allows 12 months residency in NZ and permits temporary employment, giving you the flexibility to travel and work freely throughout your stay.
2. Seriously consider buying a car.
I know it sounds crazy, but its the most affordable way to go everywhere you want to go. You can get a decent car for around US$600 and third party insurance for around US$60 for the year. Sell back the car at the end of the year, and reap hundreds of dollars in savings. (You don't need any special drivers license for NZ, just a valid drivers license for any country. Take a moment to familiarize yourself with the NZ right-of-way laws, and remember drive on the left side of the road)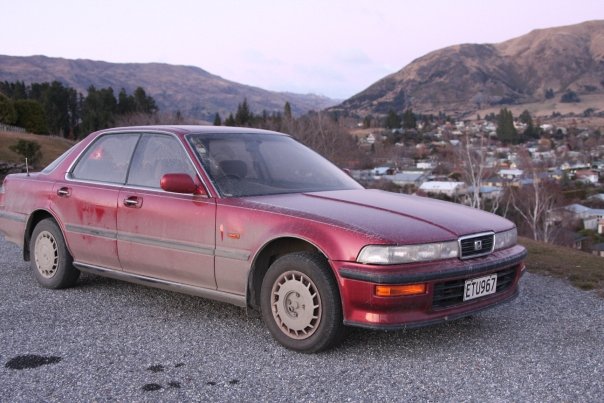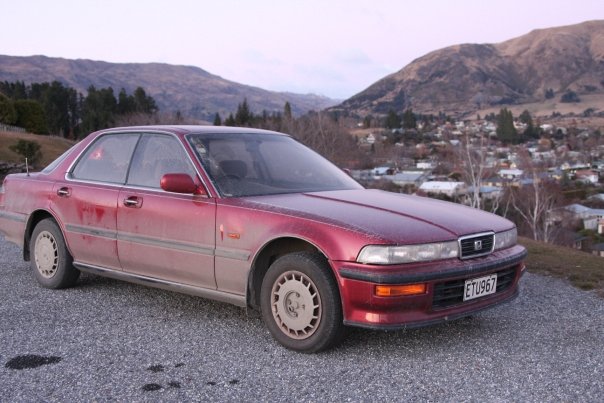 Ruby, my 1990 Honda Vigor, at Wanaka
The alternatives to buying a car are taking buses, renting or hitchhiking. Buses are very expensive and slow and only go to specific stops (lots of New Zealand wonders are roadside stops). Renting a sleeper caravan is as convenient as car ownership, but more expensive over any extended period of time (they cost over NZ$65/day). Another option some travelers choose is hitchhiking, and it is quite safe.
3. Book the Great Walks now. They are worth it.
The Milford Sound is known as 'the finest walk in the world' and I believe it. Its expensive and is booked up months in advance, but it is totally worth the effort. Book it before you go.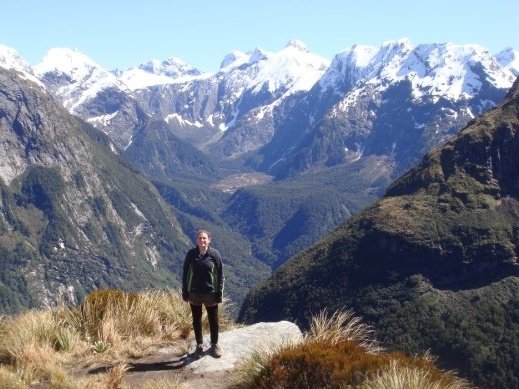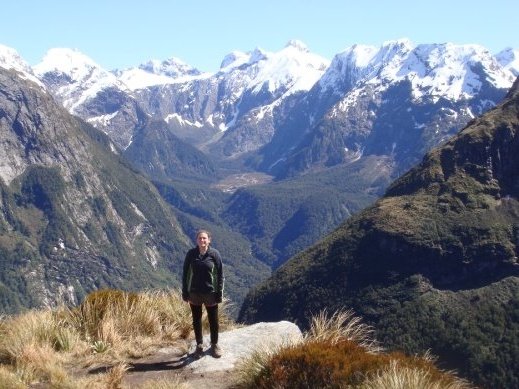 The Milford Track, and the most epic photo ever taken of me
4. Use NZ as a base to the usually-hard-to-reach South Pacific.
It costs thousands to get to Tonga from the US, but only a few hundred from NZ. NZ a major hub in the South Pacific, so use that to your advantage and include an exotic, beautiful island in your trip to NZ.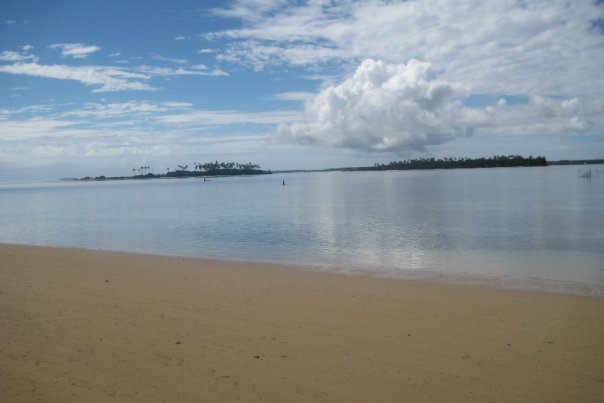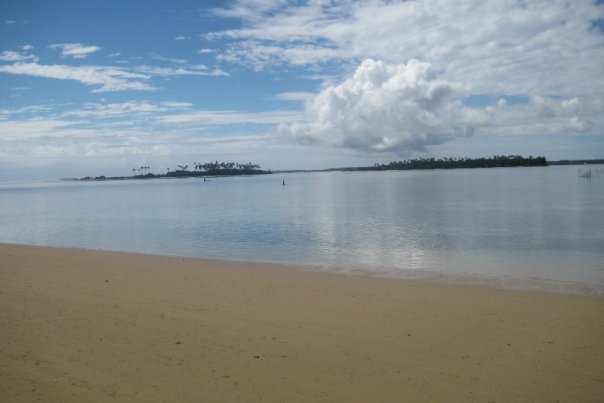 Tonga