Pinterests Viral Purple Trees Debunked
Today's post goes out to all of you Pinterest lovers like me. If you've ever searched the travel section you've more than likely come across the picture of the purple trees that is often labeled as the Isle of Skye, Scotland or the Fairy Pools, Scotland. And for some reason, most pinners believe that these vividly purple evergreen trees grow wild on the banks of a foreign river and many like or re-pin the photo onto their travel boards.
I now feel that I must de-bunk this myth and burst your bubble, so here is the photo with some mark-ups so you can take a closer look at the photo-shopped evidence.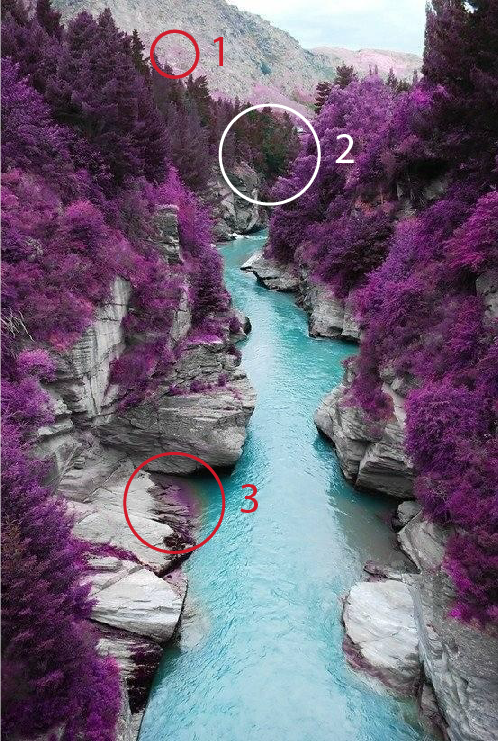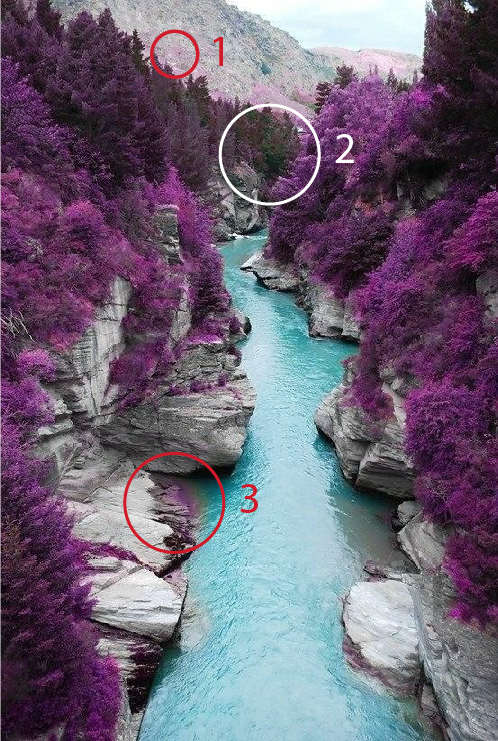 In circle 1 some of the purple color leaked over onto the mountains after the trees have stopped.
In circle 2 some of the original color of the pine trees shines through dark and green.
In circle 3 a random blob of purple seems to be infecting the rocks and the water.
Not enough evidence?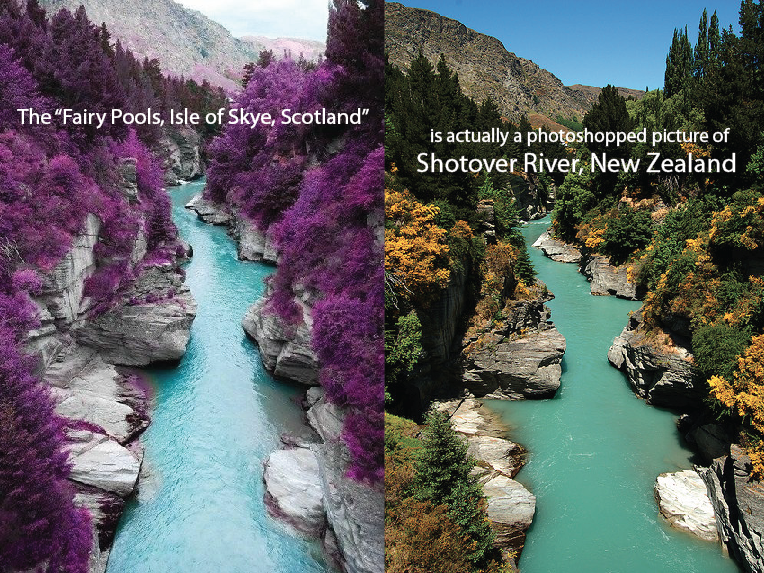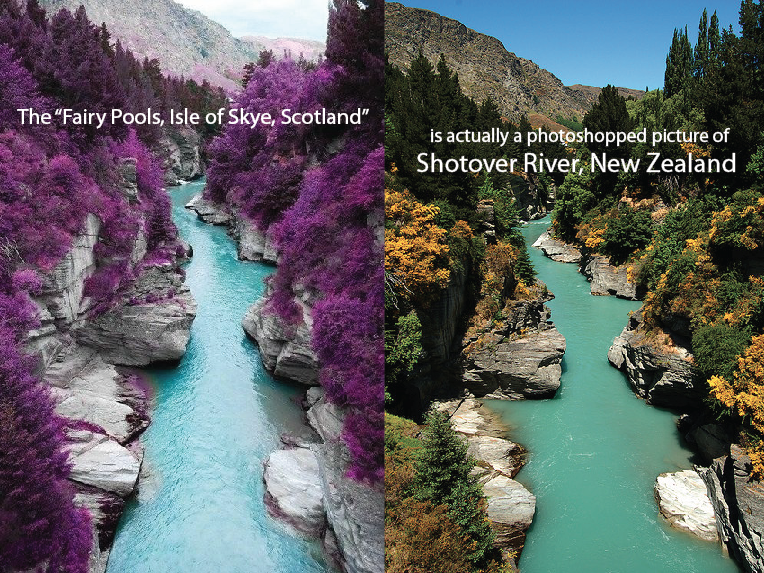 The actual place pictured isn't even in Scotland; it is the Shotover River in New Zealand (which, of course, isn't actually purple.) Herp-derp.
However, who ever originally photoshopped and pinned this, I think it is hysterical. I don't know if you intended for people to think it was real, but props to you.
So there you have it. Re-pin the evidence!
And, for educations sake, here is the real Fairy Pool in the Isle of Skye, Scotland, from my post The 100 Most Beautiful Places in the World. Pretty nice, even without purple trees.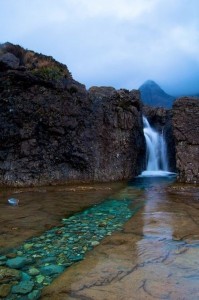 Follow me on Pinterest!