Top 10 Most Popular German Cities You Need To Visit
Germany — the home of most philosophers, scientists, inventors, and professionals that revealed us many of life's important things — has more to offer than crisp beers, classical music, and history.
Several popular German cities attract wanderers every year. Germany has a plethora of stunning architecture, such as cathedrals and castles. In fact, it is the 7th most visited country in the world.
The best and picture-perfect tourist spots such as the Brandenburg Gate, Cologne Cathedral, and Rhine Valley are spread throughout the popular German cities.
What's more to love about Germany is their sumptuous traditional cuisine. And no, they're not just about sausage and meat. In fact, they have so much to offer for foodies. Germany is truly a country perfect for food lovers and travelers alike.
Now, without further ado, here are 10 popular German cities you need to visit:
Berlin
If you're visiting Germany, you must stopover Berlin. Yummy food, lovely promenades, and stunning artwork — seriously, what's not to love about Berlin? It's no doubt why Berlin is considered as one of the most popular German cities.
How about a mandatory selfie in front of the gigantic Brandenburg Gate. This 18th-century neoclassical monument is Berlin's most iconic landmark. This only-remaining town gate of Berlin, Germany symbolizes peace and unity.
In the morning, the sandstone gate and the bright daylight make for a perfect stroll and picture-taking. At night, the gate is lit, which makes night walks great.
You would want to walk around the East Side Gallery as well where you will enjoy the graffiti art of the inner Berlin Wall.
 
Bremen
A city rich in music and attractions, Bremen is another popular city a traveler shouldn't miss out on. Street musicians have been known to be the trademark of the city — thanks to Grimm Brothers' fairytale about a donkey who wanted to be a famous town-musician in Bremen.
Bremen isn't a huge city. In fact, it can be easily explored. The majority of its tourist attractions are located in the Old Town. Walk your way from Liebfrauen Kirche (the town's oldest church) to Bottcherstrase (once known as the home of craftsmen). The stunning Renaissance architecture of the City Hall is still the best-known landmark of Bremen where you will find the statue that represents the Musicians of Bremen.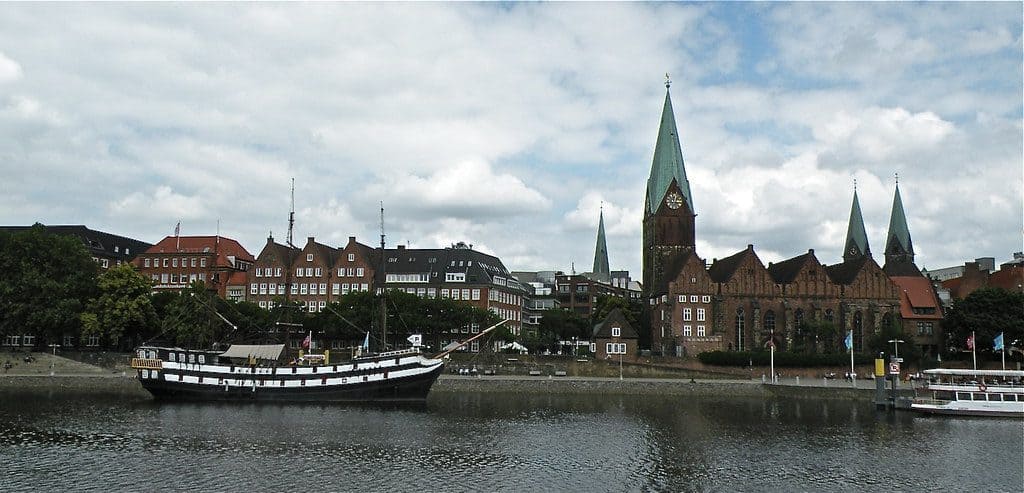 Frankfurt
Delicious and authentic German food, love lock bridge, and preserved historical buildings, there's really no reason not to stop by Frankfurt.
Berlin may be the best known German city for a city break and walking, but Frankfurt is Germany's hidden gem that offers everything a wanderlust might look for.
The famous marketplace in Romerberg area is a must-visit place. There your eyes will feast on the preciously conserved architectural infrastructures. A large part of Frankfurt was destroyed in WWII, but was hastily reconstructed.
You can also make your visit to Frankfurt colorful by stopping by Palmengarten, the famous botanical garden of the city. Relax and unwind, take pictures, and stroll in the prairie of this small Frankfurt paradise.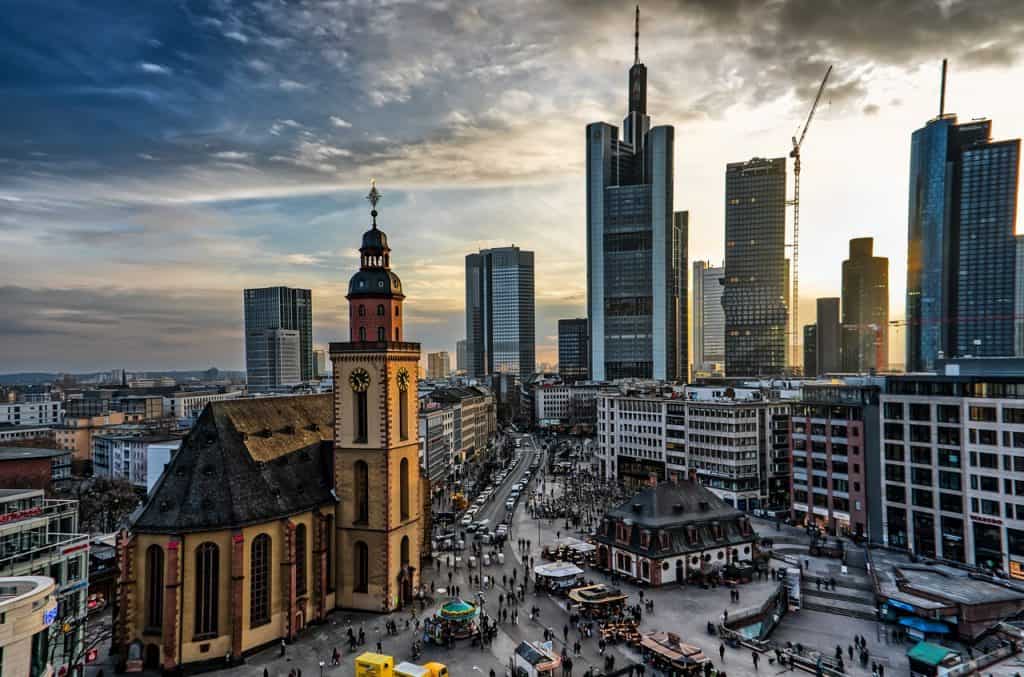 Munich
Home of museums and century-old buildings, Munich is Bavaria's capital and is one of the most popular German cities to visit!
If you want to experience beer-tasting, then Munich is the best place to be. The beer tents and beer halls will satisfy your thirst for ales. The Oktoberfest celebrations attract thousands of tourists. It's a quiet city that's rich in history that throws you back to the 12th century.
Munich is a multicultural city and is known to be a "village of the world." The lovely parks, colorful gardens, first-class museums, and topnotch cuisines and markets make it a perfect spot for travelers.
The people of the city of Munich have their own accent, traditions, and history. They're fancy, but that doesn't mean they don't know how to have fun.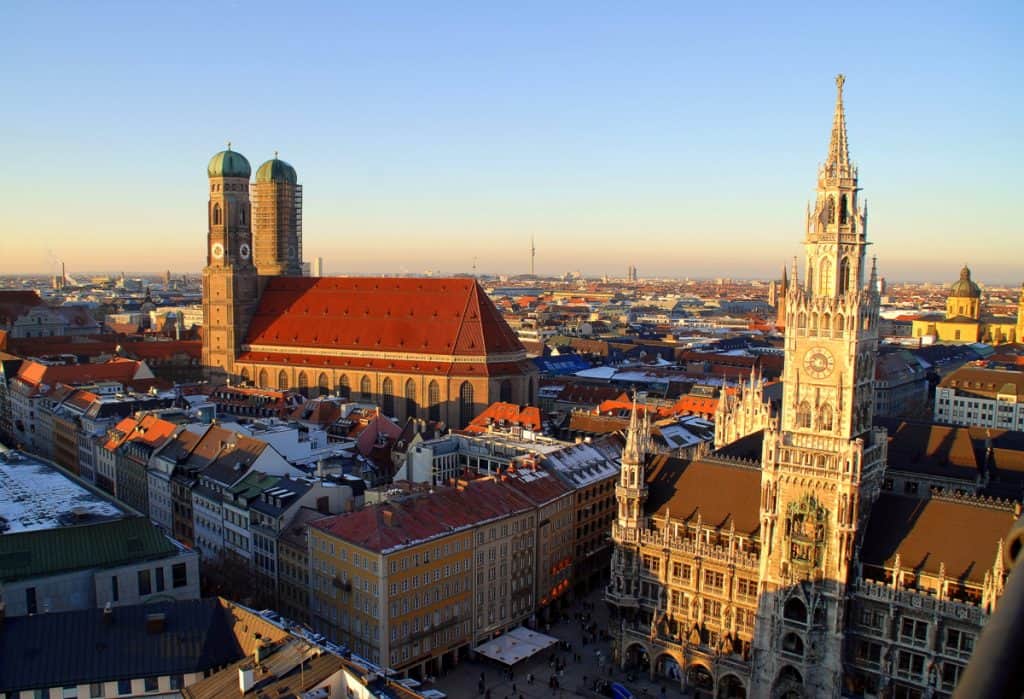 Hamburg
The original and regal buildings, rich history, and lovely harbors is the reason why Hamburg is regarded as one of the best cities in Germany.
If you love The Beatles, then you might want to give Hamburg a visit, as this is where the famous band started their journey.
Stroll in Reeperbahn and enjoy its red light district. The City Hall is absolutely stunning with its neoclassical architecture. It is, in fact, the only palace of the city. Its interior decorations mirrors the prestigiousness of the 19th century.
The majestic alleyways around the City Hall is perfect for a lazy Sunday stroll. There you will see a massive lake in the middle of the city, the Binnenalster.
Make sure you'll give the Miniature Museum a visit — one of the most interesting museums the city brags.
The port is perfect for buying fresh fish and seafood. Sing your heart out with live music and get entertained by indie bands playing for the public.
Fun fact: Located in North Germany, Hamburg is the second-largest city in Germany and is the third-largest port in the entire Europe. It also has more bridges than Venice and Amsterdam.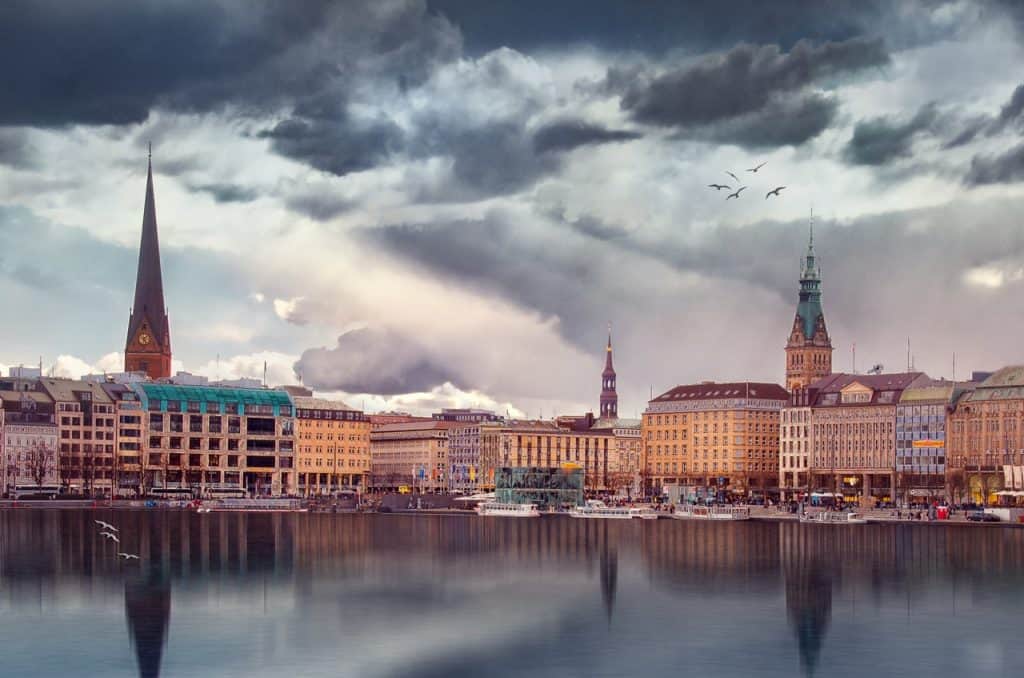 Cologne
Germany's oldest city, Cologne, provides refreshment and joy not only to its people but also to the intrepid travelers who want to explore this popular German city.
Cologne imposes beauty and regalness like no other. Religious or not, the meticulously designed churches will surely impress you. The tall and majestic Cologne Cathedral will make your jaw drop– and for a reason. The cathedral was perfected for more than 600 years. It has survived 14 bombings during the bloody World War II. It stands tall and proud while the rest of the city was torn apart.
Fun fact: the bones of the Three Kings — who gave gifts for a newborn Jesus — were kept in this regal cathedral.
A walk along the western shore of Rhine River will throw your stress away. The narrow and cobblestoned alleyways and colorful 19th century houses will keep your hearts impressed.
We can't think of something to hate about this wonderful city of Cologne!
 
Dresden
Germany is rich with artistic features… so rich that has chosen Dresden to be a treasure chest of the country's artistic gems.
Dresden has all the right to be known as one of the best cities of Germany because of its picturesque scenery and marvelous traditions. The dreamy city reveals the beauty of Dresden — also called Florence of Elbe.
This once majestic place was ruined by bombers, but was immediately revitalized. The awe-inspiring architecture will keep you inspired and amazed — buildings possess Renaissance, baroque, and neoclassical architectural styles.
Have a relaxing picnic on the grass while enjoying the appreciating the view of the grandeur palace and cathedral is how we picture a perfect afternoon outdoor fun.
You'll never get short of things to do in Dresden!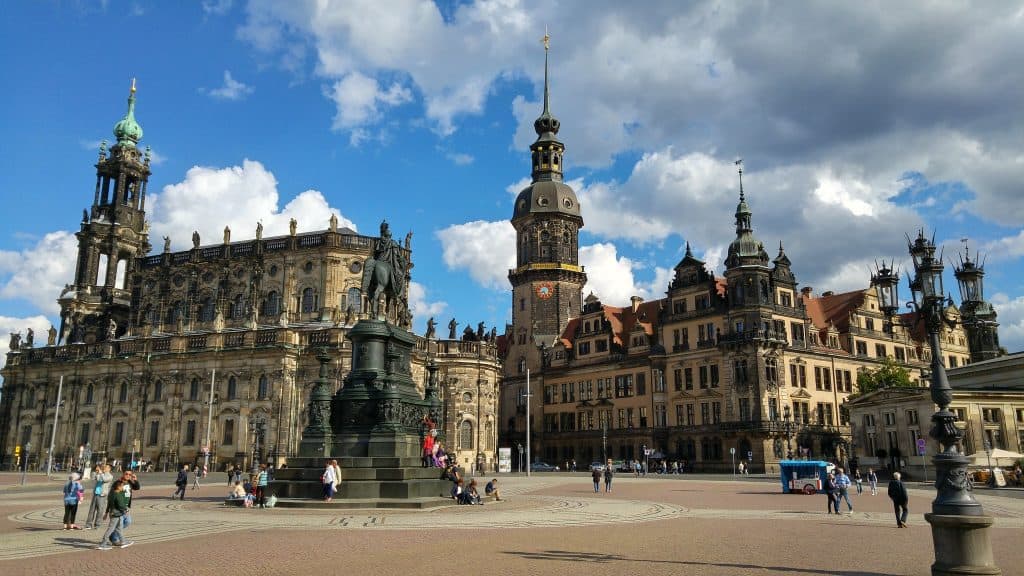 Potsdam
Wouldn't it be nice if there were grand palaces and gardens in this modern world? Well, actually, there is!
The city of Potsdam, located on the border of Berlin, has majestic palaces and gardens. It's historical heritage are meant to excite you!
The palaces of Neuer Garten, Sanssouci, Babelsberg, Pfaueninsel island, and Glienicke have been recognized as UNESCO World Heritage sites. The complex buildings in the Old Market and main city square are simply striking.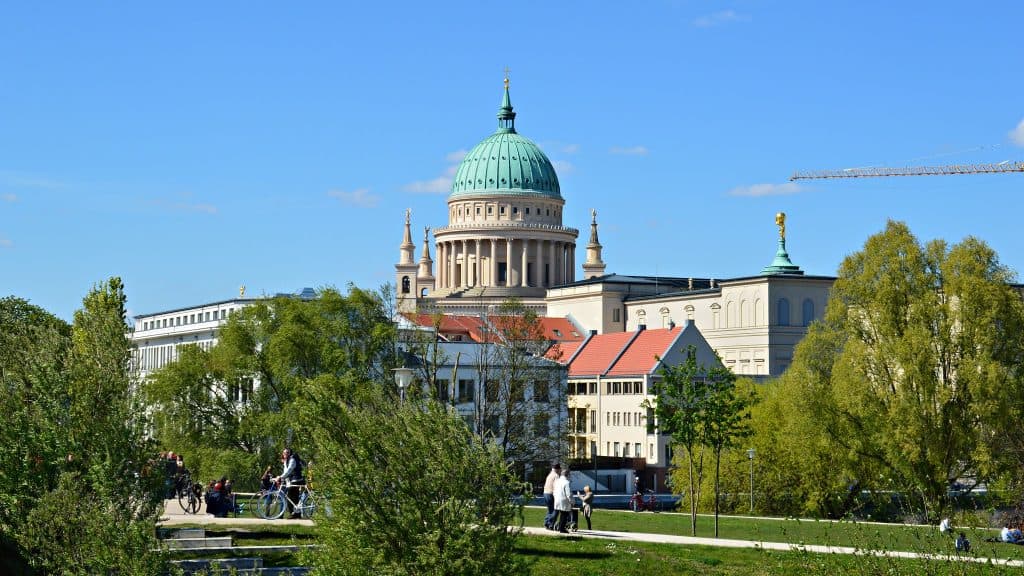 Stuttgart
The car lover's paradise — Stuttgart. Home of two of the world's luxury cars, Mercedes and Porsche, this city prides to have world-class museum for both brands. What's more, this city has a UNESCO World Heritage Site in the buildings of the renowned architect Le Corbusier.
If you love reading, then Stuttgart offers a haven that you will surely fall in love with. The Stuttgart public library is a paradise of thousand books for avid readers.
Stuttgart also hosts epic beer festivals outside Oktoberfest!

Heidelberg
This city is so grand and majestic that it wasn't destroyed in World War II. That means this city is still filled with old charms that mirror the city as it was in the 18th century.
Heidelberg is one of the most picture-perfect spots in Germany. The Alte Brucke offers 360-degree stunning scenery. The Neckar river, Philosophenweg, and the ruins of Heidelberg castle will satisfy your wanderlust.
Germany's oldest university also lies in Heidelberg. There are great bars and restaurants all over the city.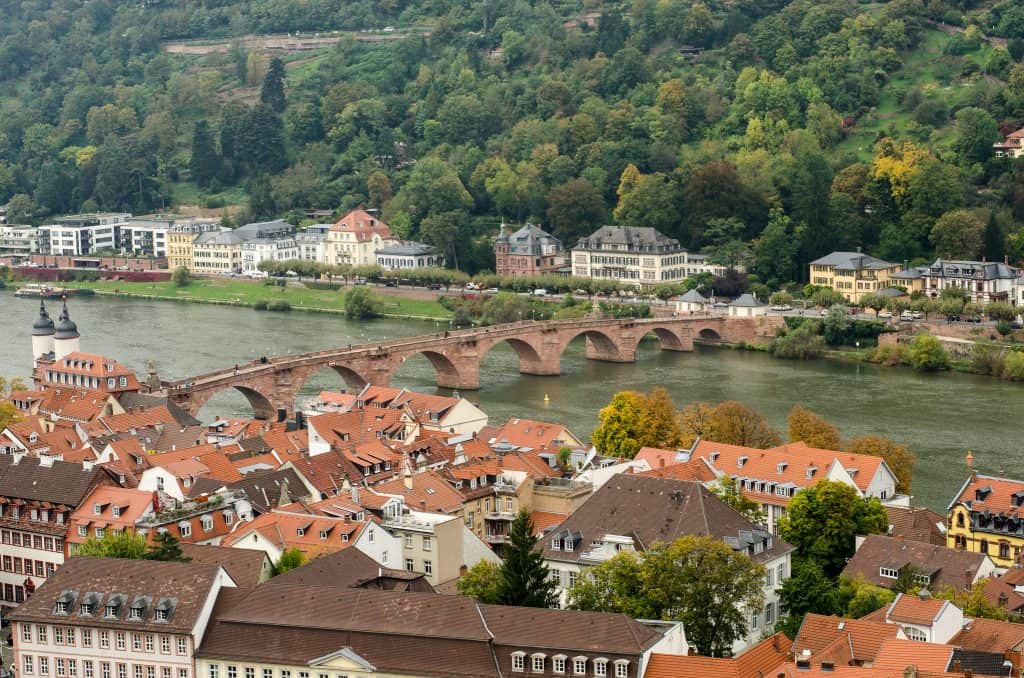 —
Which of these popular German cities do you want to visit the most? Why? Share your answers in the comments section below.