Safari Journals: Day 7: Alex The Lion
It is getting tougher to wake up at 5:00 every morning. Today we had a light breakfast as usual and then headed out on our game drive, and I took a nap in the rover while sitting up- a skill I am getting pretty good at.
This morning looked very different than the others because the sky was covered in clouds and there was a layer of white mist blanketing the area. Although we saw a whole lot of nothing for a long time, when we did spot animals we had the dramatic backdrop of a gloomy sky.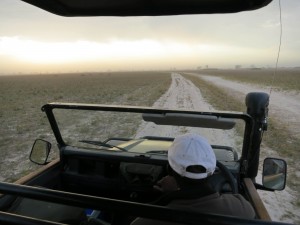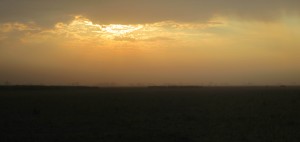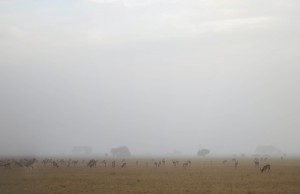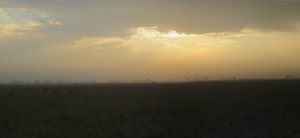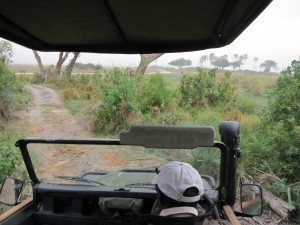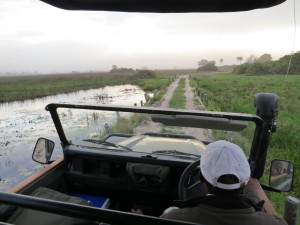 I was a little disappointed to learn that we were going to visit the lions again- that has been the focus of almost every day- but we saw two male lions sitting regally in the grass with the ominous sky above, and it was the greatest lionscape we have seen so far. For some reason in my head all adult male lions are named Alex, and these were very handsome Alexes. I must have gotten this from some book or movie.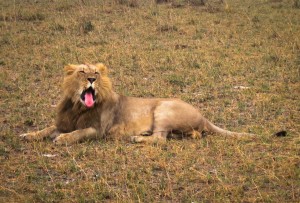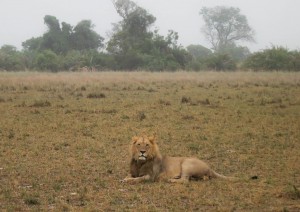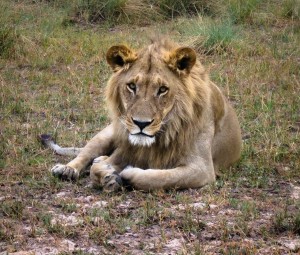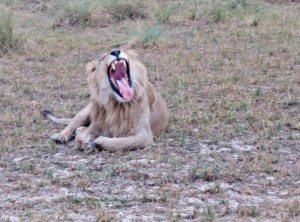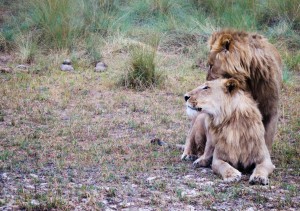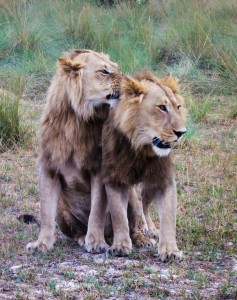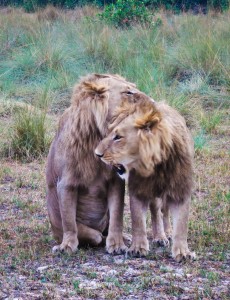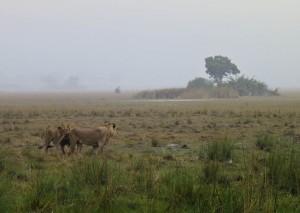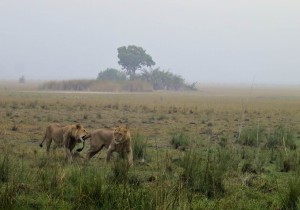 Back at camp we finished packing, ate, said our goodbyes, and head out to the air strip. We ended up waiting there for an extra hour because our scheduled charter plane had vaguely broken, not really something you want to hear about a tiny charter plane in the middle of nowhereville, Africa. But a new plane came and we arrived at Chitabe Lediba camp safely and in tie for an evening drive. We saw some cool bones and birds this evening.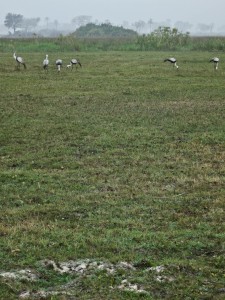 Again the special for the evening was lions- this time featuring two cute little cubs playing with one another. Lions are so cuddly looking. We all just wanted to pet them and bring them home with us. Alas, the guides said we were not allowed.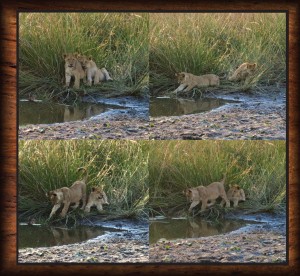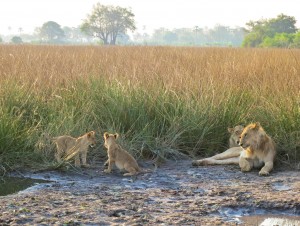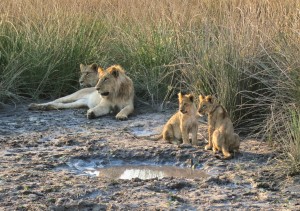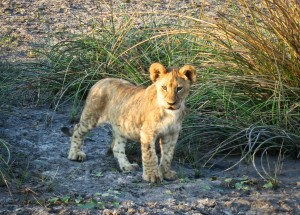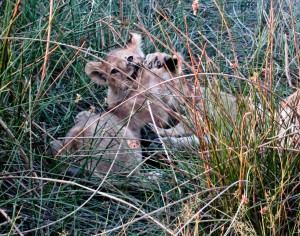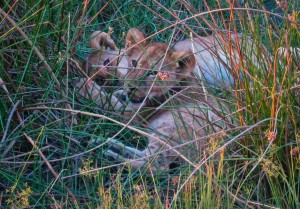 Every evening on the way back to camp we stop for tea and coffee and snacks and watch the sunset in a cleared patch of land. With us today, along with our guide Mo (short for Molemi, just so we know he isn't one of the three stooges) is a nice couple from south of London. The woman had been a volunteer during the 2012 Olympics, which is something I was very interested in learning about because I am interested in being a volunteer at the Rio Olympics.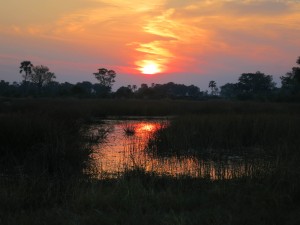 She told me some of the cool stuff she had gotten to do, including attending a full dress rehersal for the opening ceremonies, which made me want to volunteer even more. I have been checking the Rio website every so often to see if they are accepting applications- they are not yet, but they say they will make it abundantly clear when they are. Anyone want to volunteer at the 2016 Olympics with me?
That night, back at the camp, we ate dinner by the campfire around a table with glowing lanterns and colorful LED candles. It was very pretty, unfortunately no one had warned us to bring our cameras. We were treated to a really fun and funny song and dance number during dessert.
One of the men at camp was encouraging me to continue traveling and not conform to the get-a-job-immediately mold that so many college graduates try so hard to fit into. I assured him I would be traveling until I make up my own mind that I am done.
Our room as usual is beautiful and I love all of the different colors and textures of the furniture and decorations. Everything looks simple, clean, high quality, and low maintenance.
Tonight is our first night in our last camp. Our grand adventure is slowly coming to a close.
This is part of a series called Safari Journals. You can read the rest of the journals here:
Day 1  Day 2  Day 3  Day 4   Day 5  Day 6  Day 7  Day 8  Day 9  Day 10