The Must-Visit Spain Vacation Spots
Planning your next vacation? It's very right to say that Spain is a great vacation spot. It's sophisticated, passionate, and indeed an epic land. 
Wines from Spain are elegant, finesse, and rich, and the sumptuous local cuisine never disappoints. Indeed, Spain is a haven for gastronomes and epicures. 
There are lots of stunning Spain vacation spots, but to make things easier for you, we've listed down the best spots to make up your perfect getaway. 
1. Barcelona
Whether you're traveling solo, with a partner, or with your family, Barcelona will never disappoint you. There is so much about this city that will make your trip to Spain an experience that you will NEVER forget. This seaside city is enriched with fabled century-old architecture, immense culture, and world-class feast. 
Here are some exciting things to do in Barcelona:
Visit La Sagrada Familia
The magnificent La Sagrada Familia is a sight that shouldn't be missed. The awe-inspiring medieval cathedral continues to attract millions of visitors every year, even though it is still under construction. The construction of the building started in 1882 and is hoped to be completed in 2026. 
Take a tour at Museu Picasso
Museu Picasso keeps the great masterpieces created by the one and only, Pablo Picasso. The great works of art of Picasso (around 4,251 works) is being kept in the museum. 
Museu Picasso opened in 1963. It reveals the life of the great young artists — from his youth until his death. A stroll to this museum is truly a great experience, especially for those who have long been a fan of the renowned artist. 
Eat out in El Raval
Satisfy your cravings and feed your tummy in Catalan restaurants in El Raval. 
Taste ravishing roasted meats, grilled fish, and stews at Restaurante Can Luis. End your meal on a high note by indulging their famous desserts such as recuit de drap. 
Try some of Suculent's elegantly presented gourmet dishes. Then, wash down your meal with some drinks and fine wines at Bar Cañete.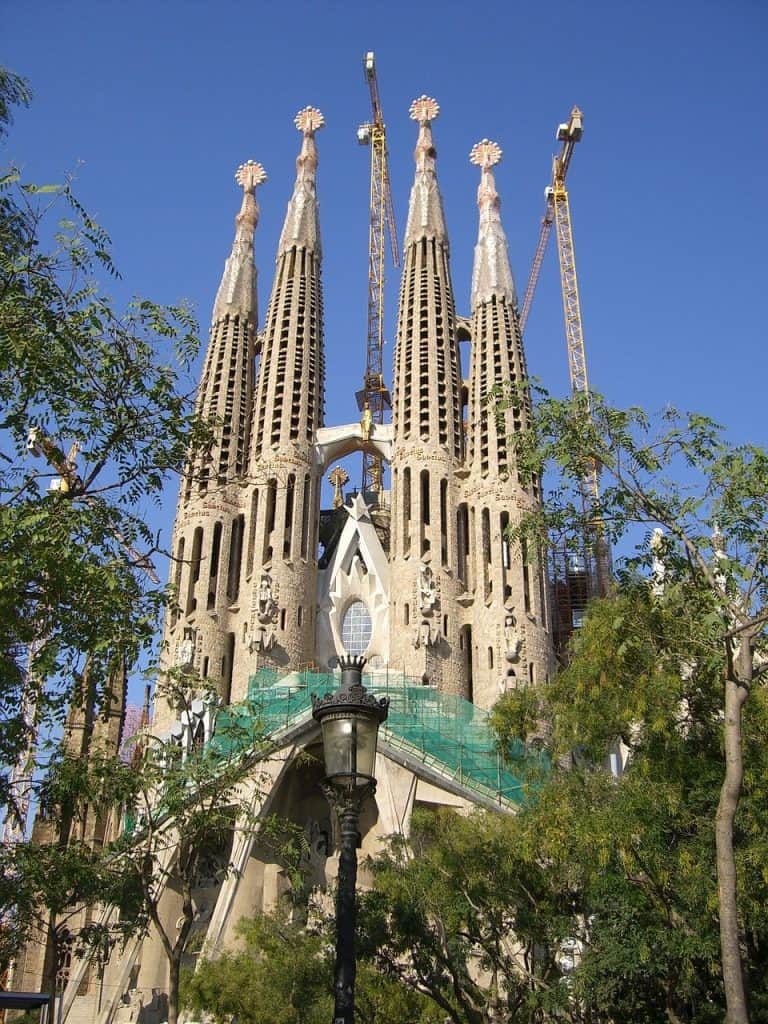 2. Madrid
Madrid is the capital of Spain and is the most populous city. It offers lots of attractions that will surely make your vacation to Italy extra fun and unforgettable. 
Take a selfie at The Prado
Museu del Prado, or better known as The Prado, is the main Spanish national art museum. This iconic museum in Madrid is known for having one of the world's finest collections of Europeana art that dates back from the 12th century to the early 20th century. 
The museum continues to magnet thousands of visitors per year. In fact, it entertained 2.8 million visitors in 2012. The Prado is considered to be one of the largest museums in Spain. 
Walk around the Royal Palace
The Royal Palace is the official home of the Spanish royal family. It is situated at the heart of Madrid and overs 135,000 sq meters of floor space. The grand building contains 3,418 rooms and is the largest functioning royal palace in Europe. 
It is one of the top tourist attractions in Madrid. You can book a ticket so you can take a tour of the prestigious building. Before going back to your hotel, take a lazy afternoon stroll around the Royal Palace, take photos, and enjoy the experience. 
Buy yourself a gift from El Rastro
If you love going to flea markets, then the large open-air El Rastro market is the place to be. The market is held every Sunday and public holiday from 9 am 'til 3 pm only. 
There you can purchase a great variety of products (brand new and second-hand). There are also lots of antique shops in the local area.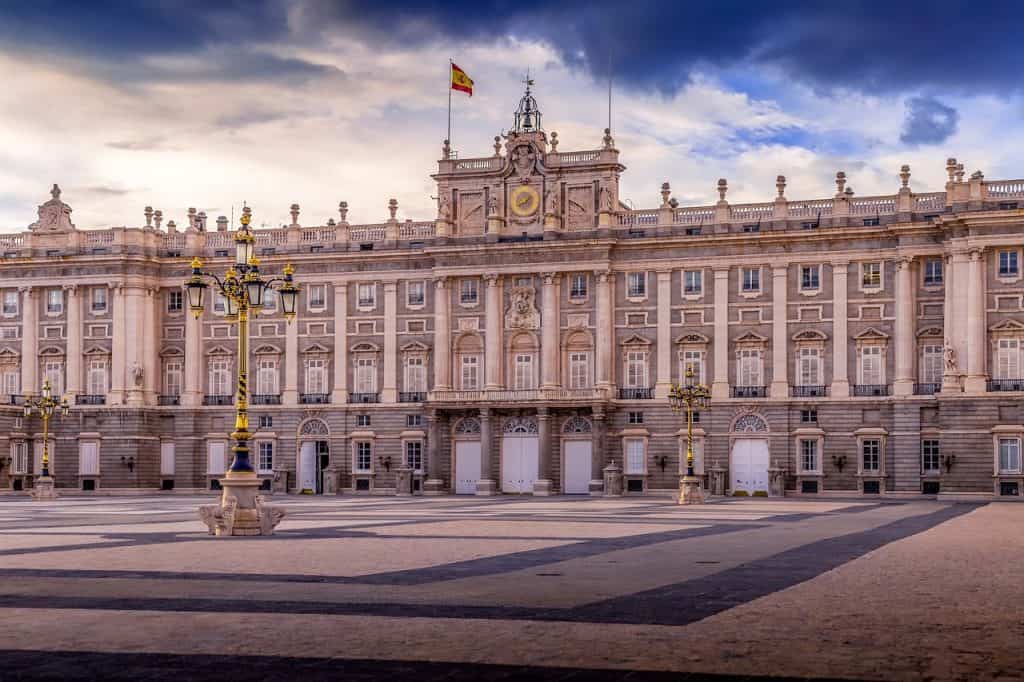 3. Valencia
Valencia the third-largest city in Spain after Madrid and Barcelona. Rich in stunning complexes and nature, Valencia is truly a great vacation spot. 
Here are some thrilling activities to do when in Valencia:
Watch the fish swim at L'Oceanografic
The avant-garde architectural complex of L'Oceanografic is a must-visit sight in Valencia. The aquarium accommodates an abundance of marine life. 
The massive fish tanks allow you to get face-to-face with bloodthirsty sharks. You can also immerse yourself and be stunned by the most important marine ecosystems in the world represented at Oceanografic. 
Go to the Central Market of Valencia
The Central Market of Valencia has all the things that a food lover could wish for. There are lots of eateries in the area, so you can roam around and always find food stalls in almost every corner. This place really has everything. 
Have a bite of some churros and chocolate. You can also buy fresh fruits, veggies, and meat or bits and pieces that you would need for your picnic. 
Get closer to nature — stop by Valencia Bioparc
Valencia Bioparc is a unique zoo that will entertain people no matter their age. What makes it unique? The zoo was designed with the "zooimmersion" concept, in which visitors are immersed into the animal's habitat and not the other way around.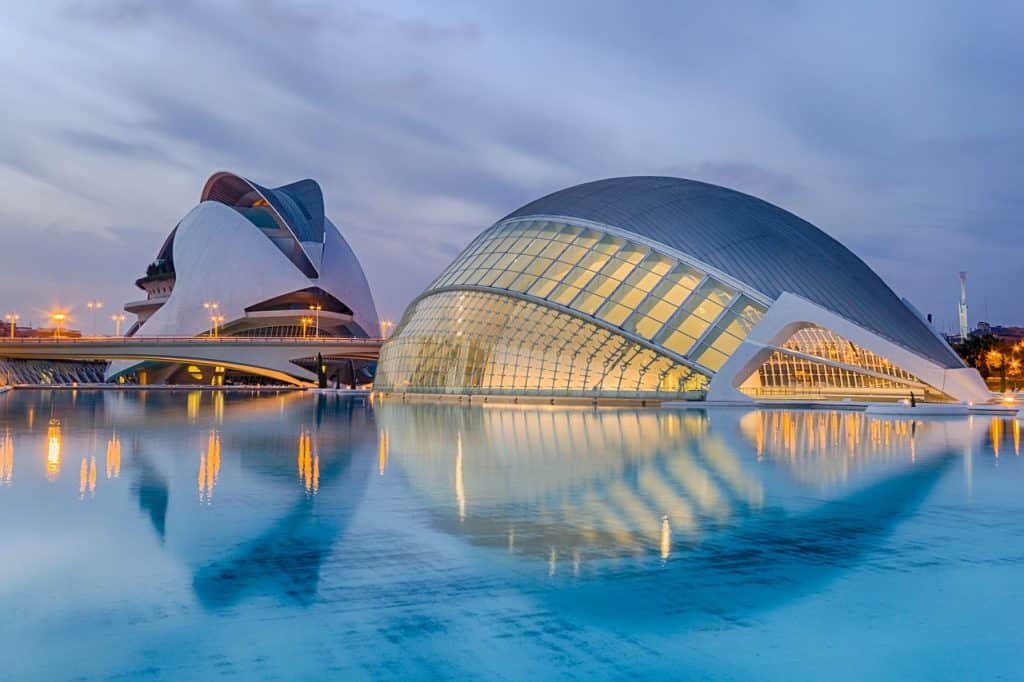 4. Ibiza
Ibiza is a beautiful Spanish island in the Mediterranean Sea. The island is a perfect haven for beach lovers, cool party hippies, and nocturnals. 
Famous DJs go to the island of Ibiza, making it the ultimate destination for clubbers.
Here are some of the fun things you can do in Ibiza:
Rent a scooter and explore the island
What better way to explore Ibiza than renting a scooter and drive your way to the stunning spots of the island, right? 
Ibiza is an enthralling town both during the day and the night. It's colorful, dazzling, and stylish. With your rented scooter, you can go to Cala Conta, one of the best beaches on the island and in the world!
Roam around Dalt Vila
Dalt Vila is a fortified old town of Ibiza perched hilltop. It literally means upper town. Navigate the area and get mesmerized with the town's cobblestones, Renaissance defensive walls, and ancient buildings. 
Relax and unwind at Stonehenge
Yes, the island of Ibiza has its own version of Stonehenge. It is more known as the Time and Space sculpture. The ring-like imposing stone sculpture was commissioned by Guy Laliberte and was created by Andrew Rogers, an Australian artist. 
The sculpture was referred to as Ibiza Stonehenge because of its similarity to the iconic Stonehenge in England.