The 100 Most Amazing Temples, Mosques, Cathedrals On Earth
From the extravagant and gold-capped to the remote and mysterious, here are the most beautiful and amazing temples, mosques, cathedrals, churches, monasteries, and holy buildings in the world.
If you know the original source of an unlabeled photo, please let me know and I'll add it.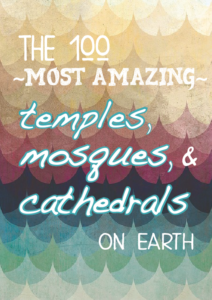 1. Dome of the Rock, Jerusalem, Israel
A gold-covered shrine at the Temple Mount.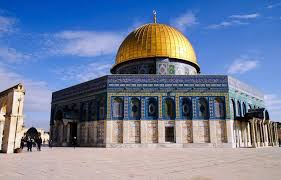 2. Saint Fin Barres Cathedral, Cork, Ireland
Spires, gargoyles, and golden angels make this a popular destination.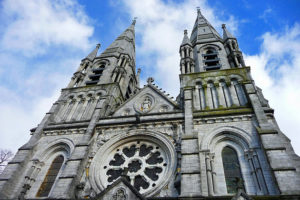 3. Sabancı Merkez Camii, Adana, Turkey
An Ottoman mosque, the largest mosque in Turkey.
4. Spasso-Yakovlevsky Monastery, Rostov, Russia
Built in the 14th century and still standing.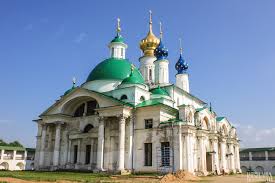 5. The Malacca Straits Mosque, Malacca Island, Malaysia
When the water level is high enough, it appears to be floating.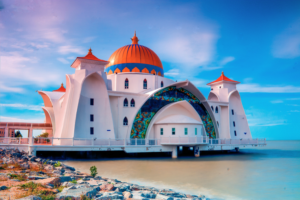 6. The Monastery at Petra, Jordan
A stunning cultural heritage site carved into the rock. UNESCO world heritage site.

7. St. Panteleimons Cathedral, Kiev, Ukraine
4 domes surround a massive black center dome.
8. Hsinbyume Pagoda/ Myatheindan Pagoda, Mingun, Myanmar
A white pagoda modeled after the description of the mythological Buddhist mountain, Mount Meru.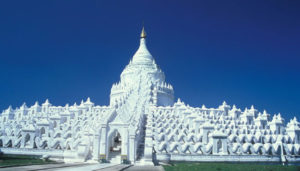 9. Panagia Hozoviotissa Monastery, Amorgos, Greece
Built to protect a religious icon from intruders.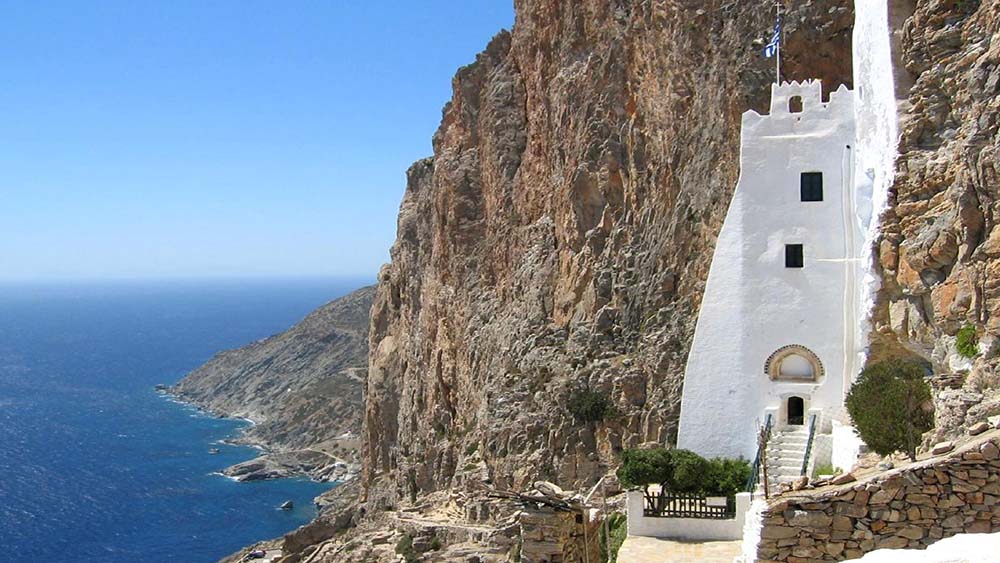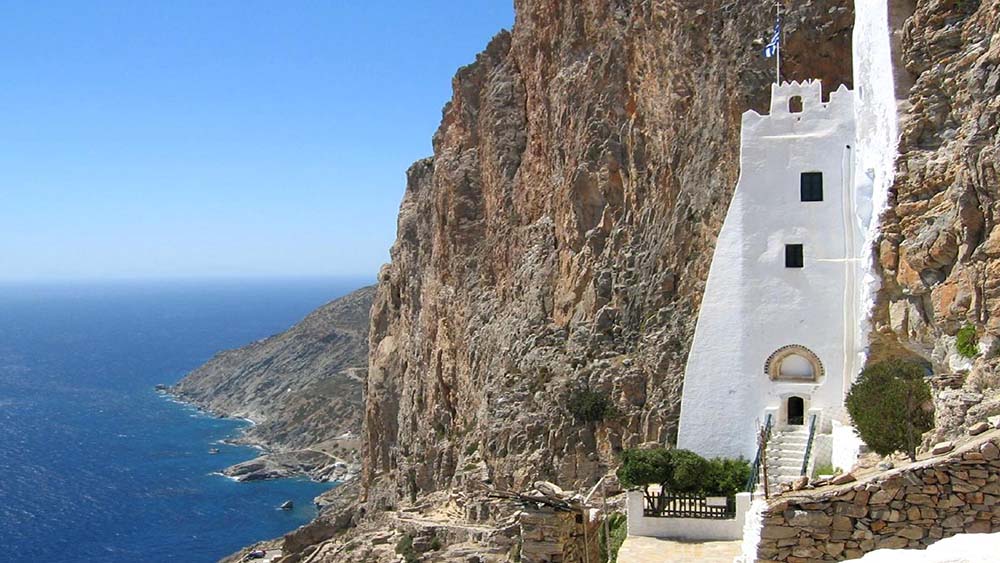 10. Borobudur Temple, Java, Indonesia
Intricately decorated, now a UNESCO world heritage site.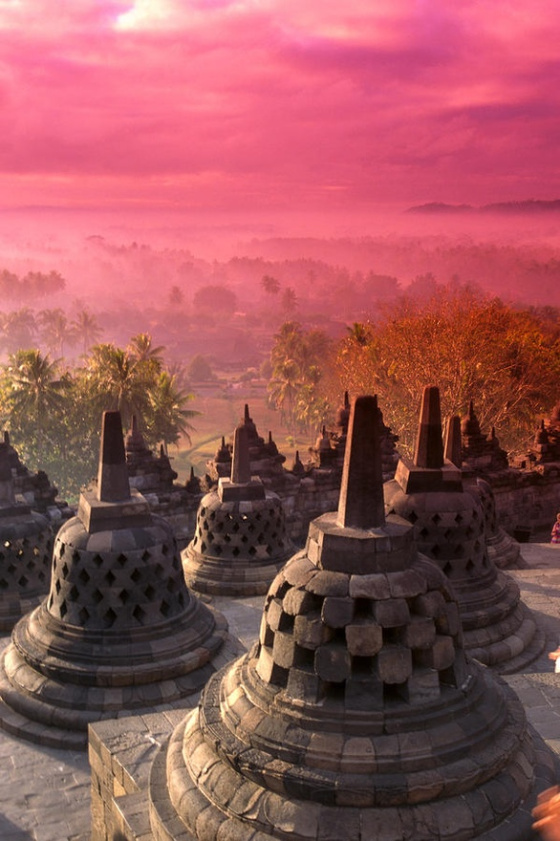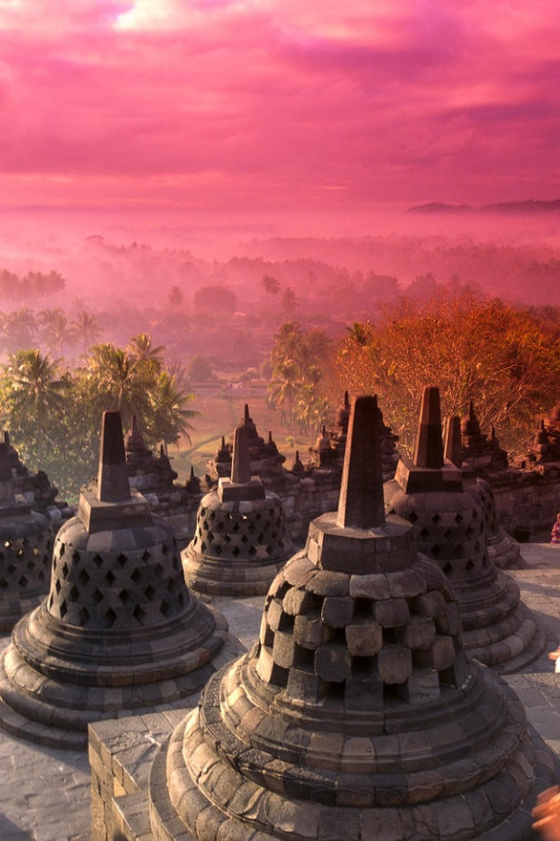 11. Phuktal Monastery, Ladakh, India
A monastery built into the cliff side.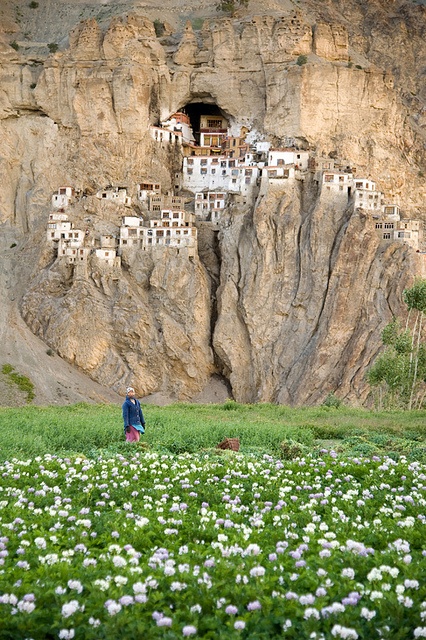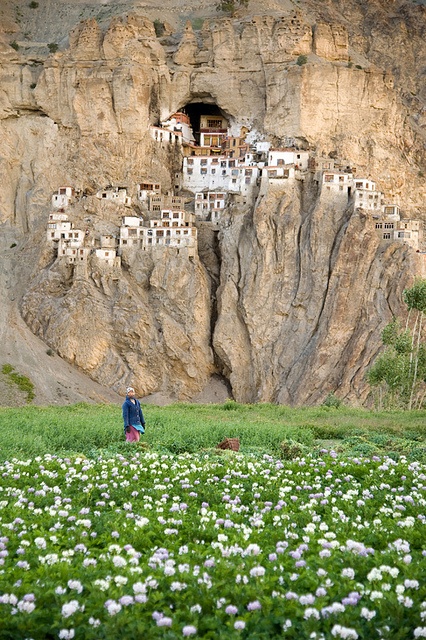 12. Masjid Wilayah Persekutuan (Federal Territory Mosque), Kuala Lumpur, Malaysia
Completed in the year 2000, this mosque can accommodate 17,000 people.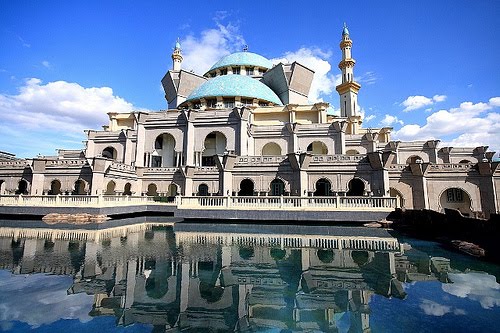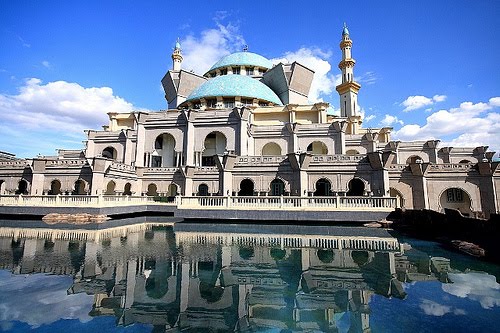 13. Monestir de Montserrat, Catalonia, Spain
A ninth century Benedictine monastery in a stunning location.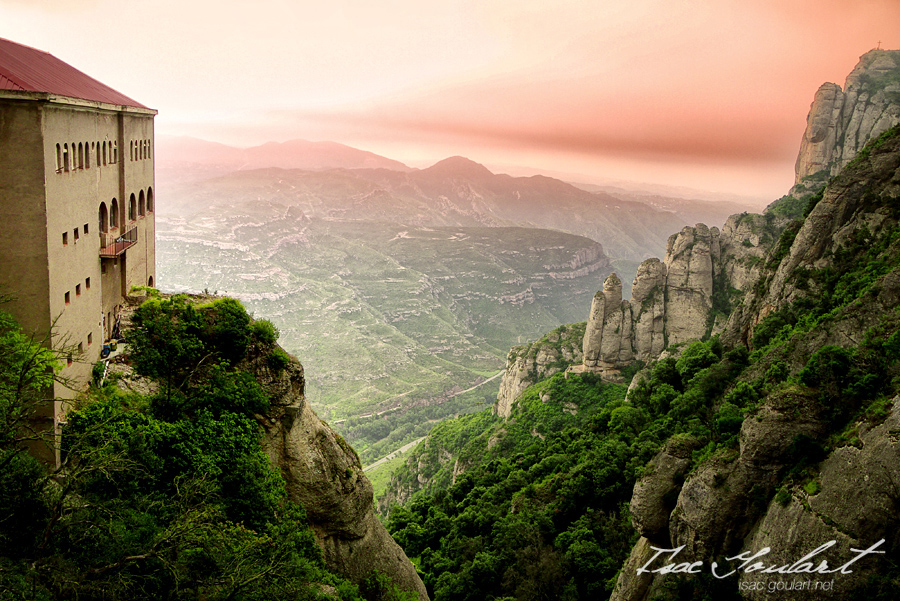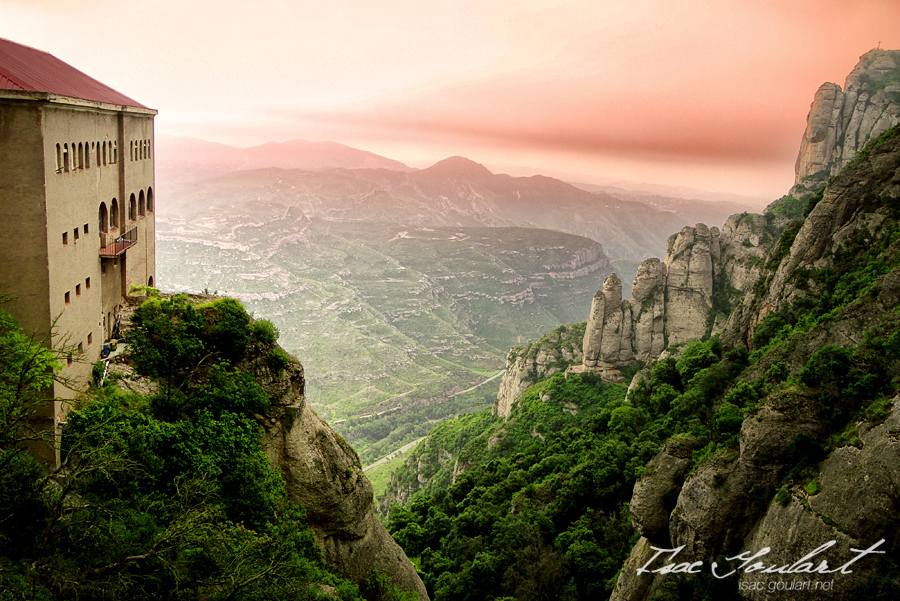 14. Nasir al-Mulk Mosque, Shiraz, Iran
An intricate and colorful mosque.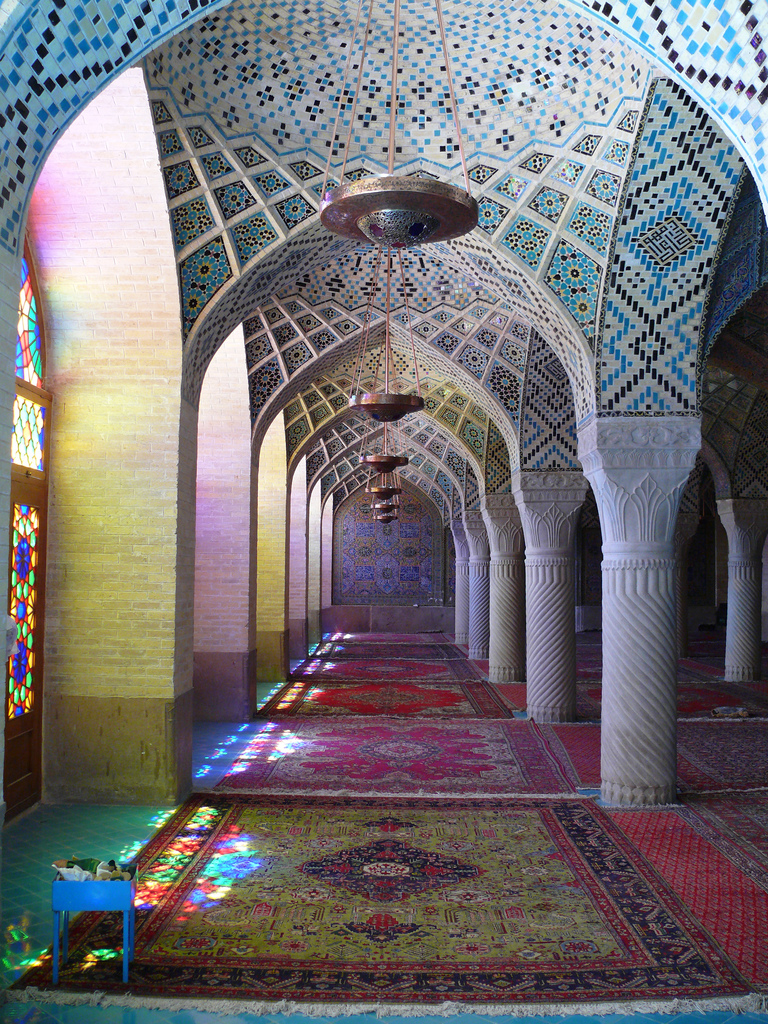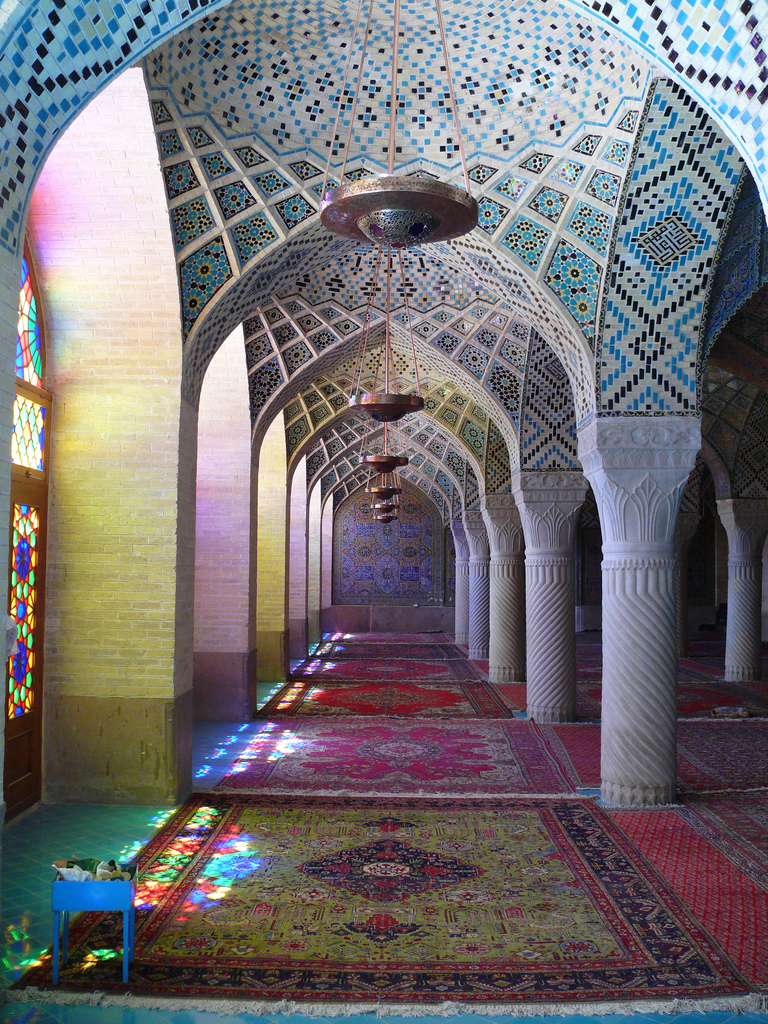 15. Borgrund Stave Church,  Lærdal, Norway
A unique old wooden church with medieval architecture.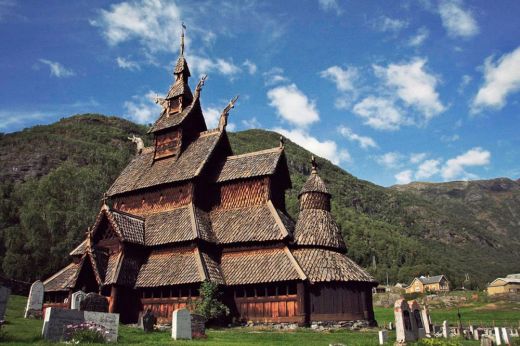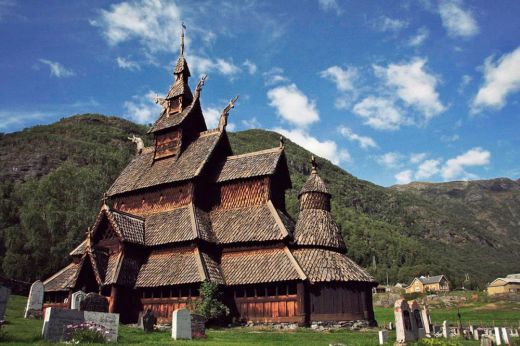 16. Santuario de Las Lajas,  Nariño, Colombia
This church stands 100 meters above the ground and is connected to the opposite canyon by a bridge.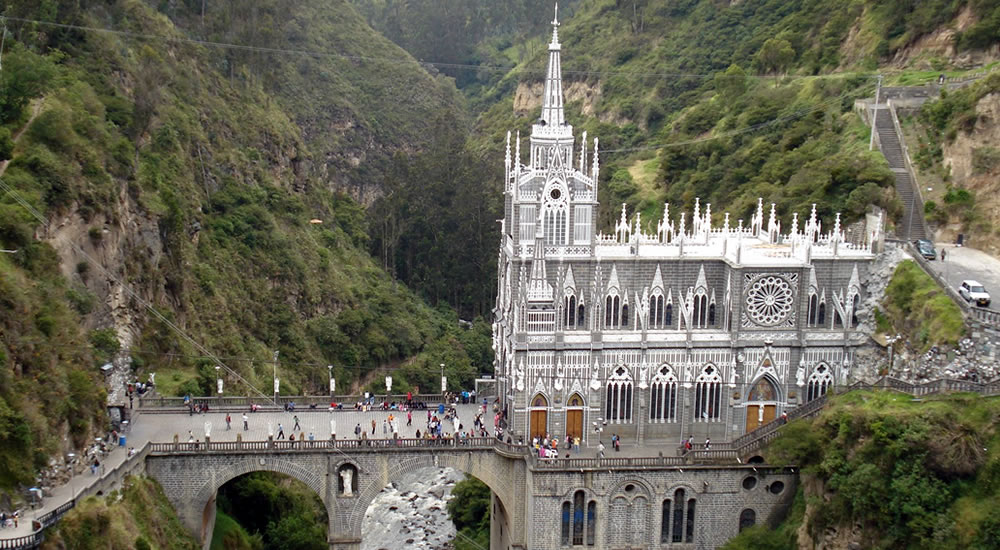 17. Hallgrímskirkja, Reykjavík, Iceland
The tallest church in Iceland, designed to resemble the lava flows of the landscape.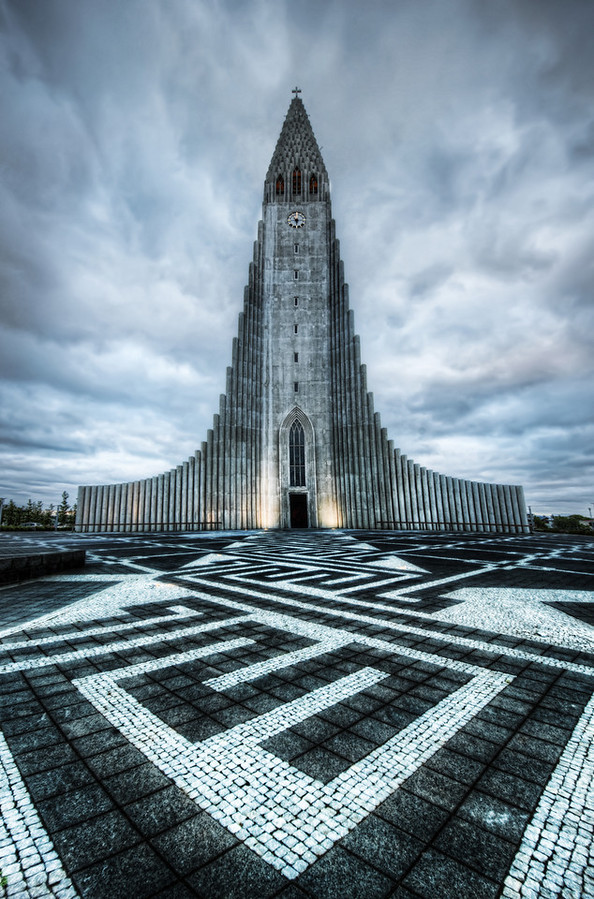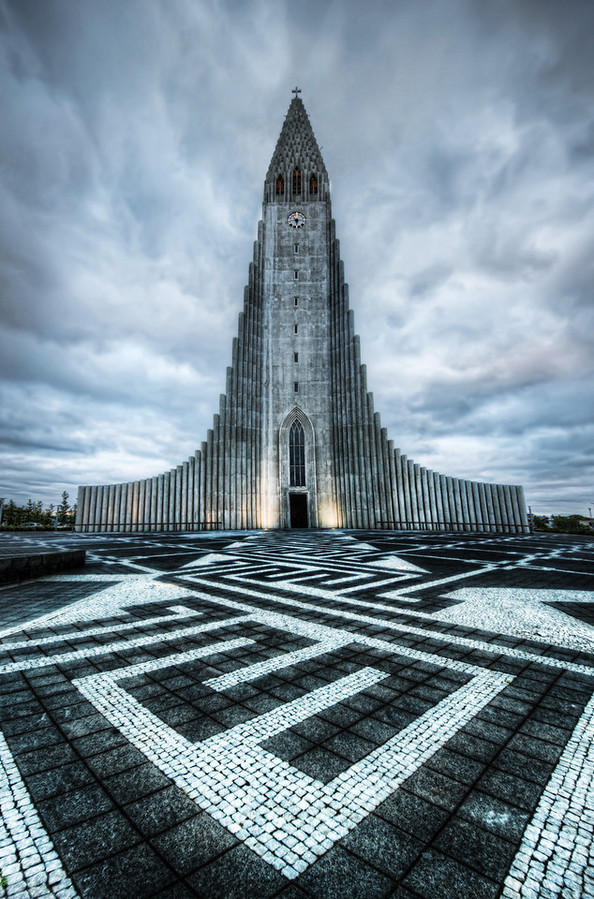 18. Trinity Church, Antarctica
A 15-meter high wooden church built in Antarctica.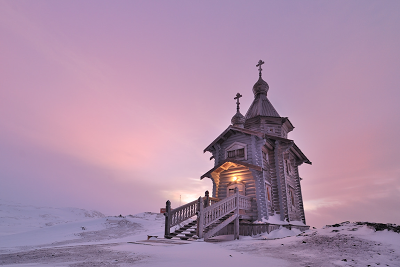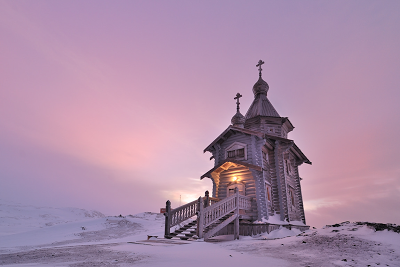 19. Ubudiah Mosque, Kuala Kangsar, Malaysia
A beautiful mosque with a golden dome.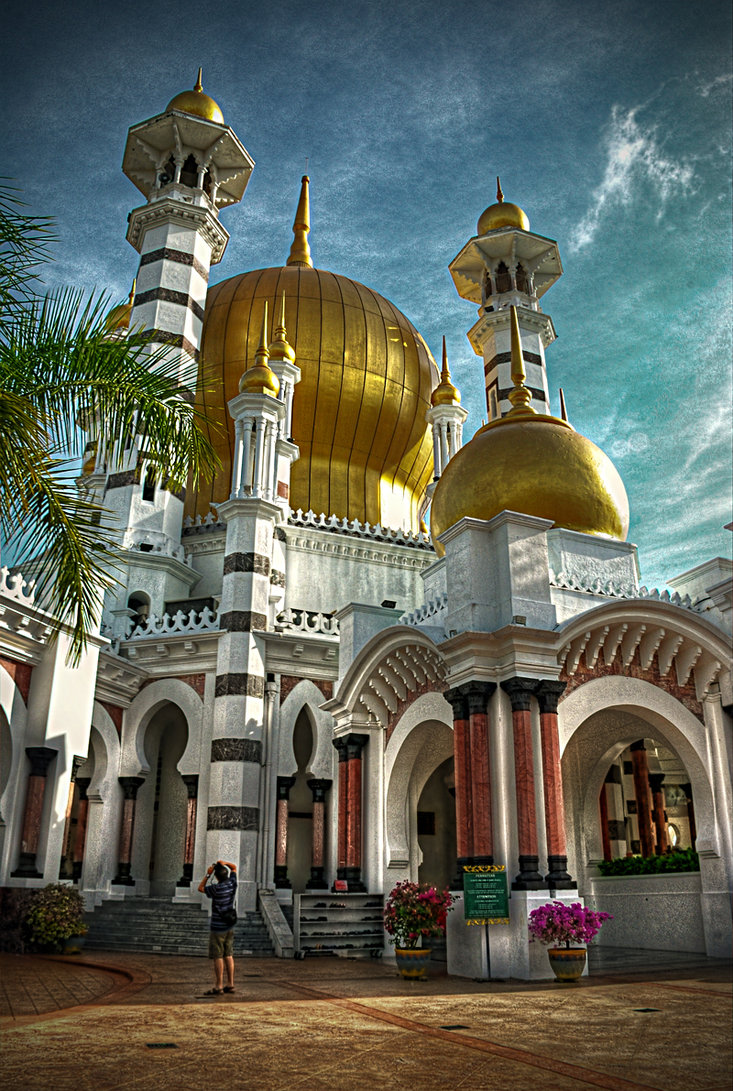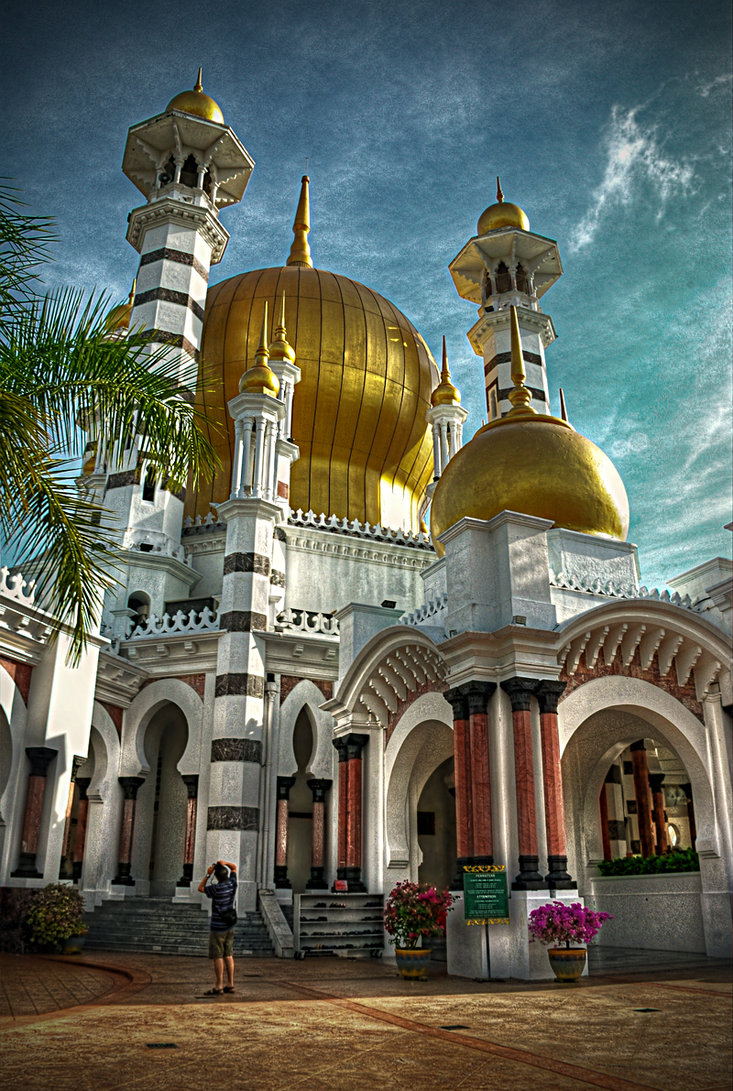 20. Harmandir Sahib (Golden Temple), Punjab, India
Lights up spectacularly at night.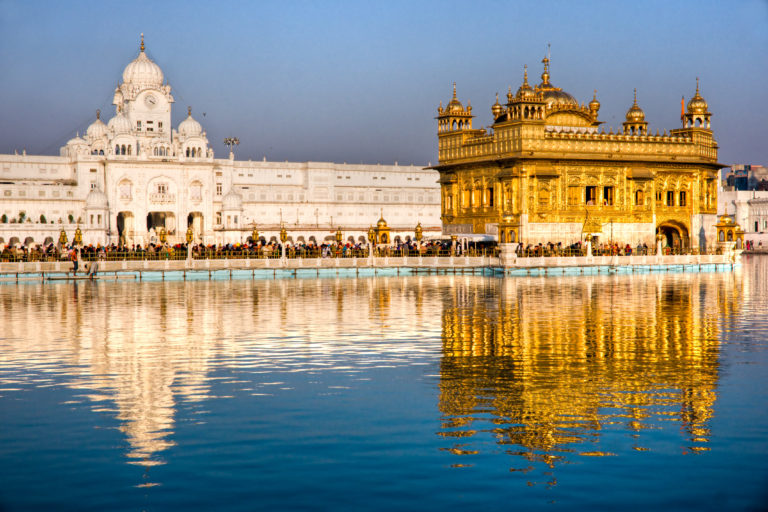 21. Great Mosque of Samarra, Samarra, Iraq
A 54-meter high spiraling cone.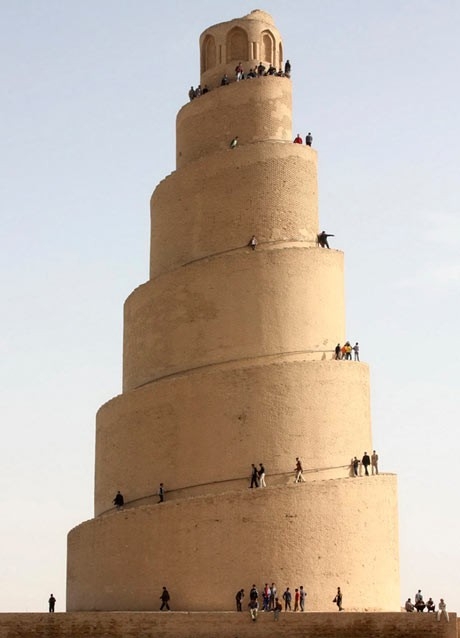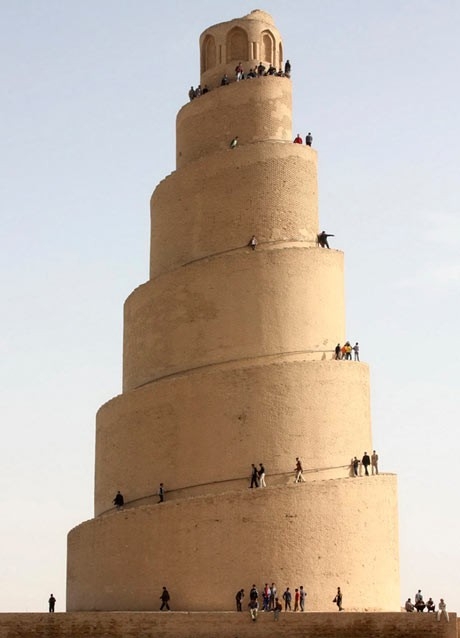 22. Ely Cathedral, Cambridgeshire, England
This cathedral towers above the surrounding flat and watery landscape.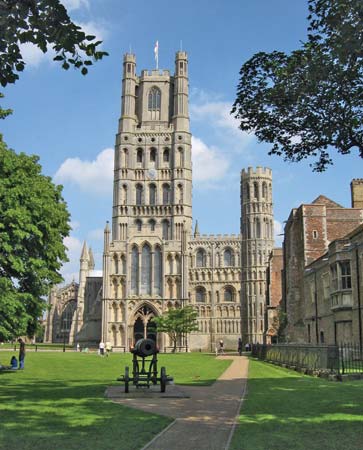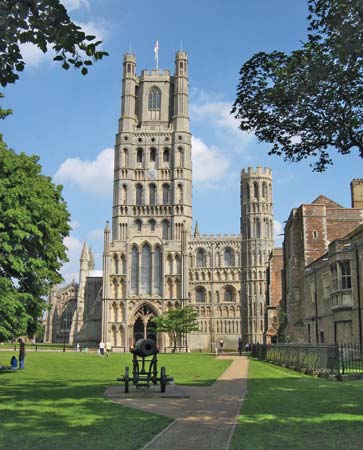 23. Jubilee Church, Rome, Italy
The concrete walls control heat.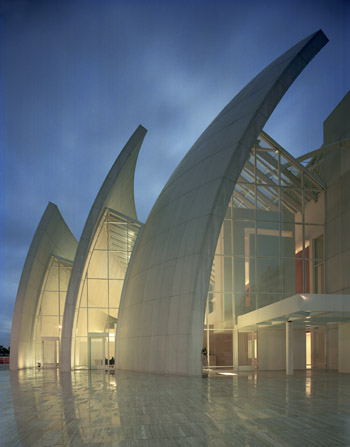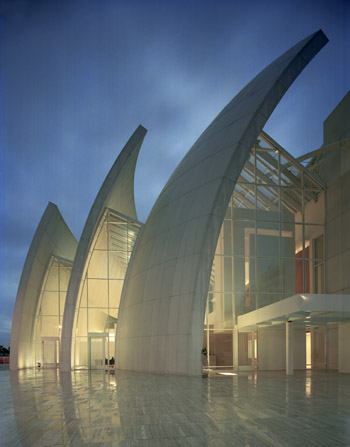 24. Cathedral of Brasília, Brazil
Visitors enter into the cathedral through a dark tunnel and emerge into a bright space with a glass roof.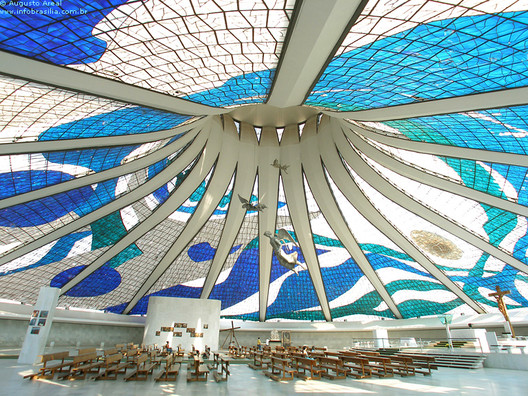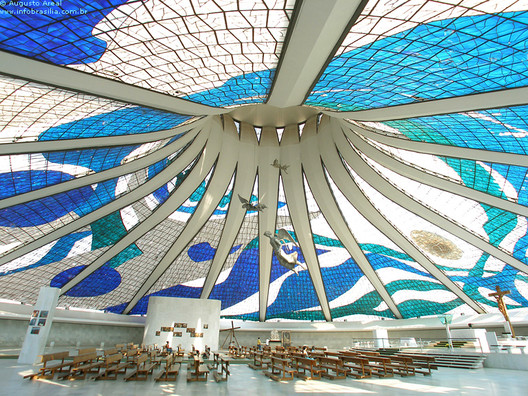 25. Albi Cathedral (formerly Sainte Cecile Cathedral), Albi, France
An enormous brick cathedral.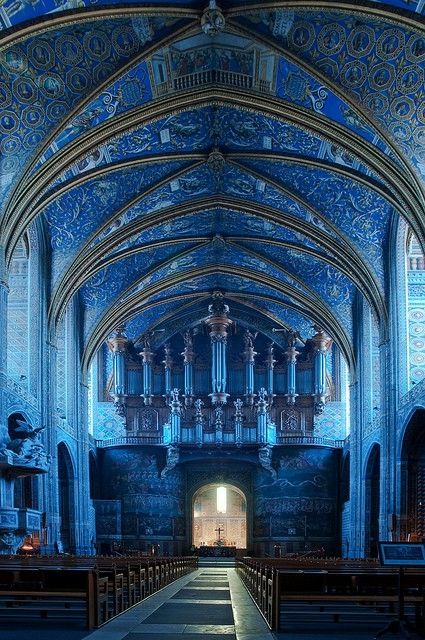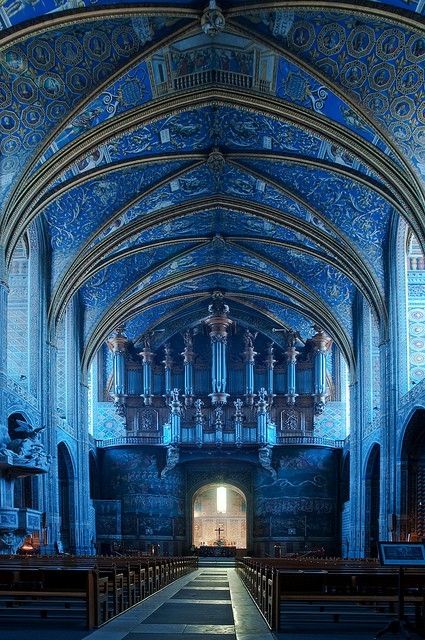 26. Yumbulagang Palace, Tsetang, Tibet
Originally built as a palace, it was converted into a monastery in the 7th century.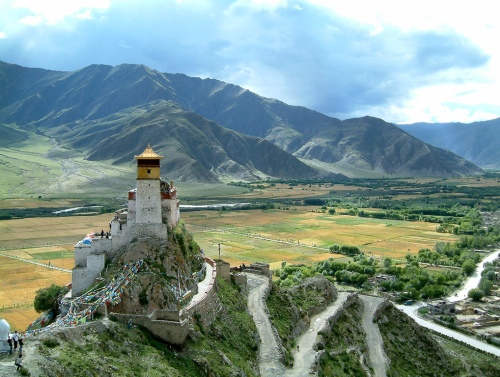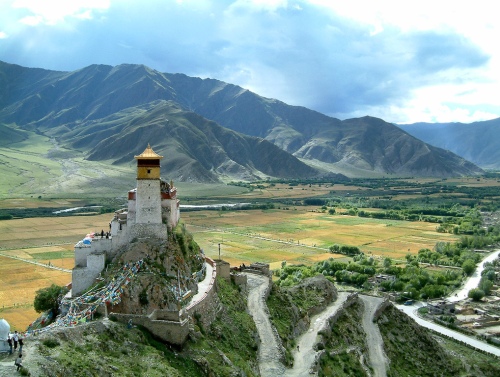 27. Wieliczka Salt Mine, Kraków, Poland
Underground chapels. A UNESCO world heritage site.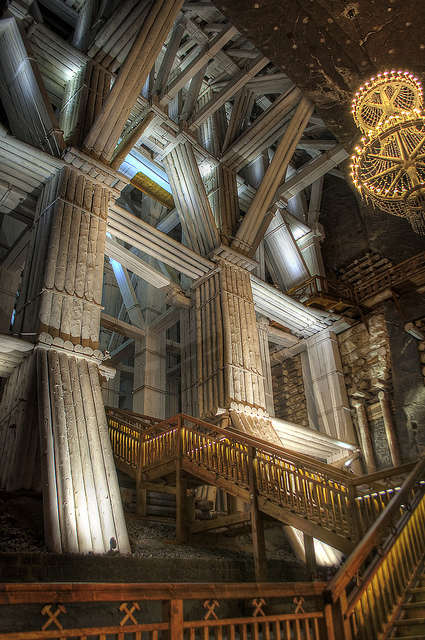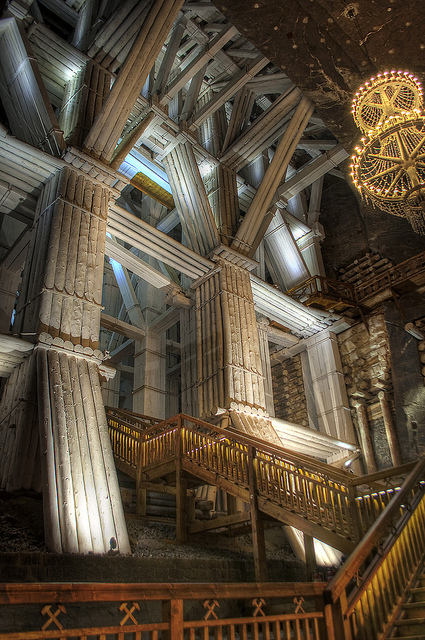 28. Saint Basils Cathedral, Moscow, Russia
Iconic cathedral in Red Square.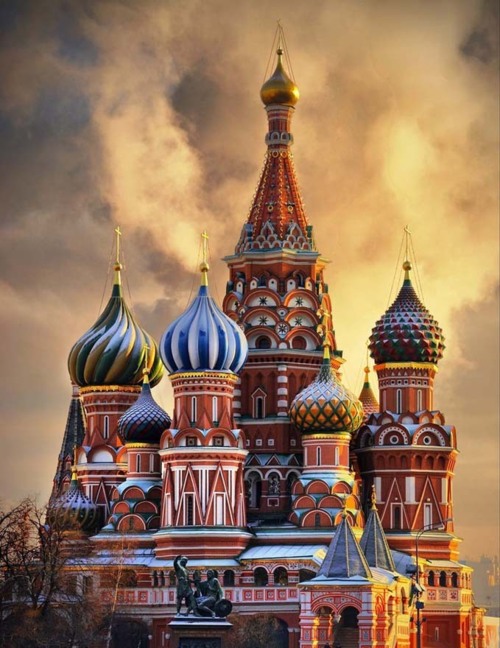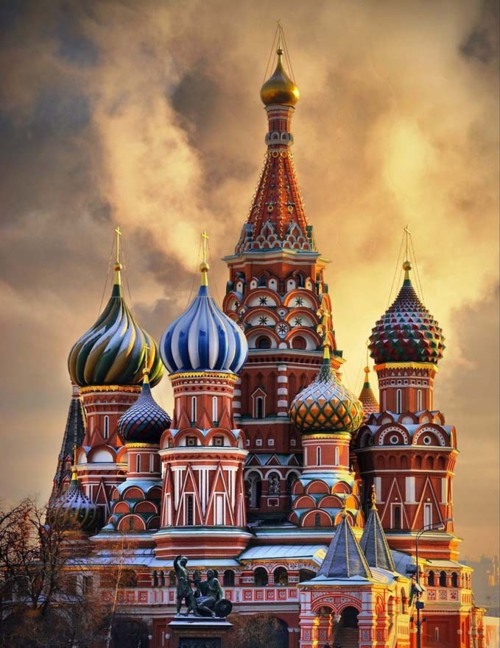 29. Kiev Pechersk Lavra Monastery, Kiev, Ukraine
Part of the complex is an underground cave system.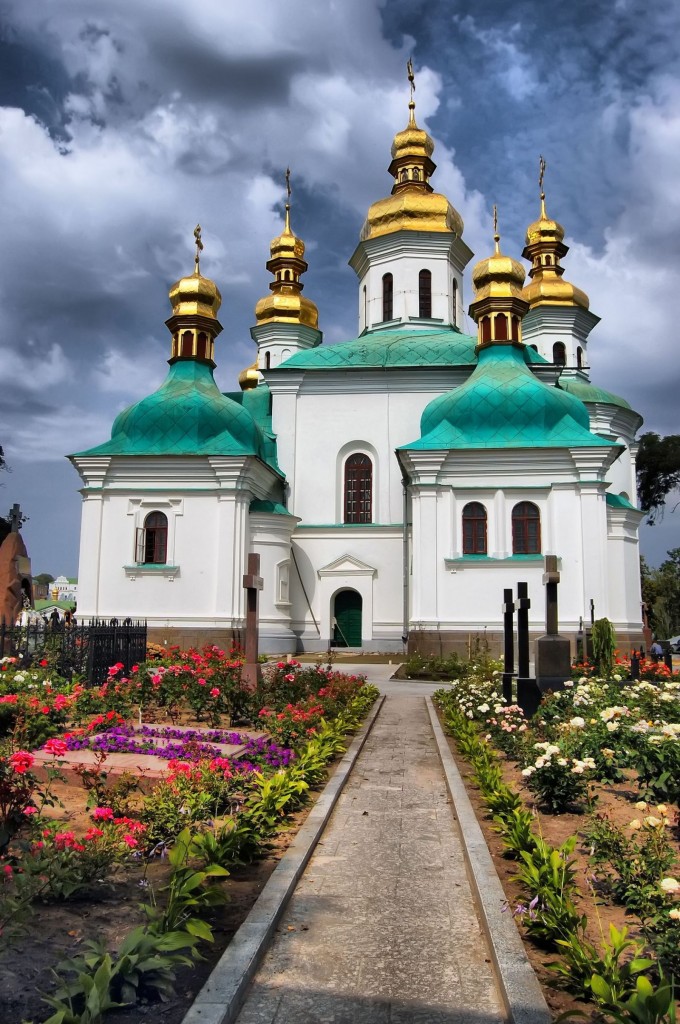 30. Church in Vothonas, Santorini
A beautiful church in the characteristic white and blue.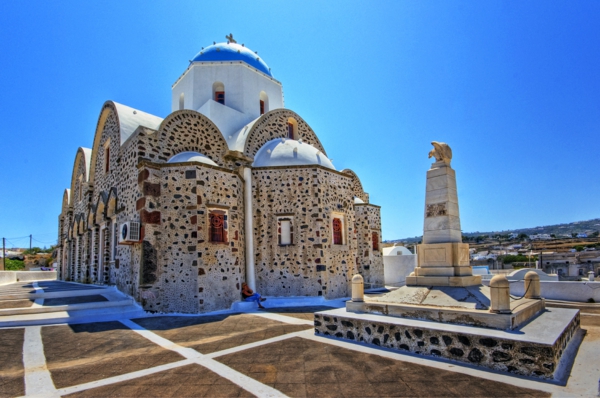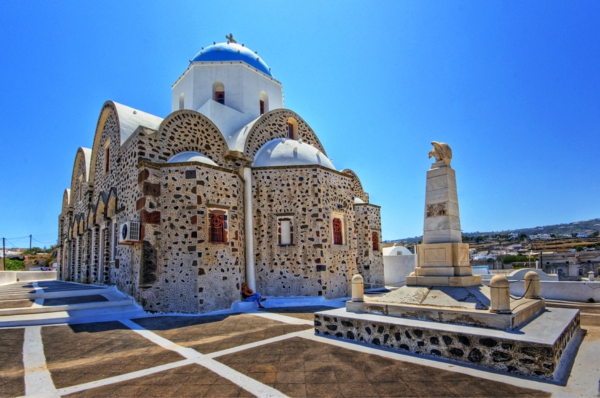 31. Sheikh Zayed Grand Mosque, Abu Dhabi, United Arab Emirates
The largest mosque in the United Arab Emirates (Sunni)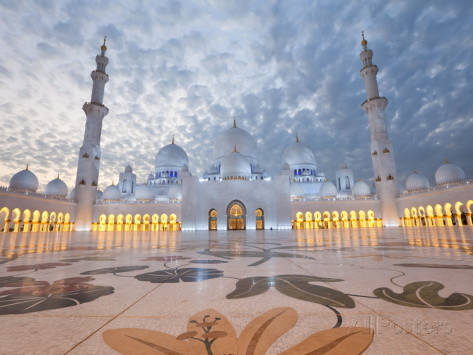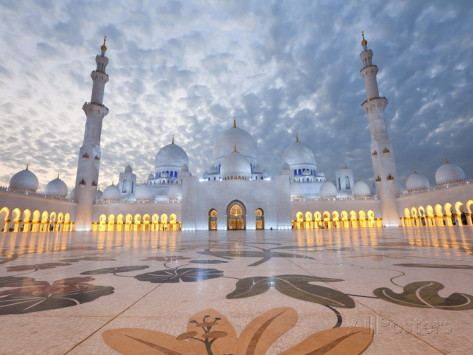 32. Sheikh Lotfollah Mosque, Isfahan, Iran
Simple on the outside, but very intricate on the inside.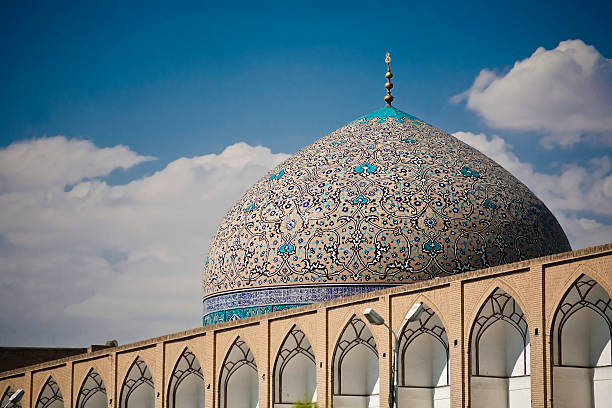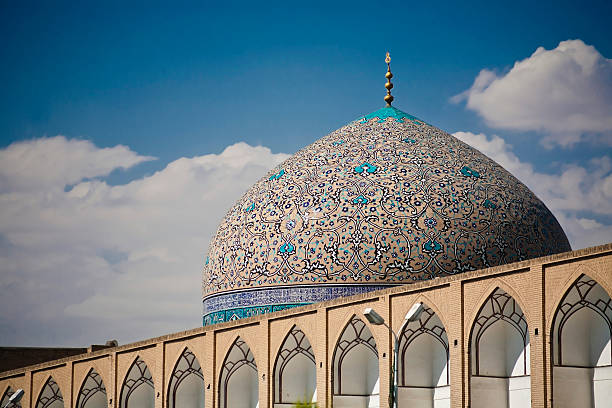 33. Al-Azhar Mosque, Cairo, Egypt
With a marble-paved interior courtyard.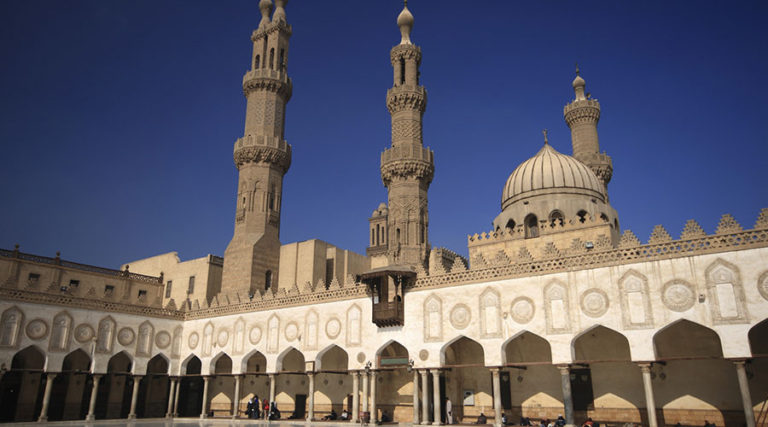 34. Tanah Lot Temple, Bali
A mysterious temple only accessible during low tide.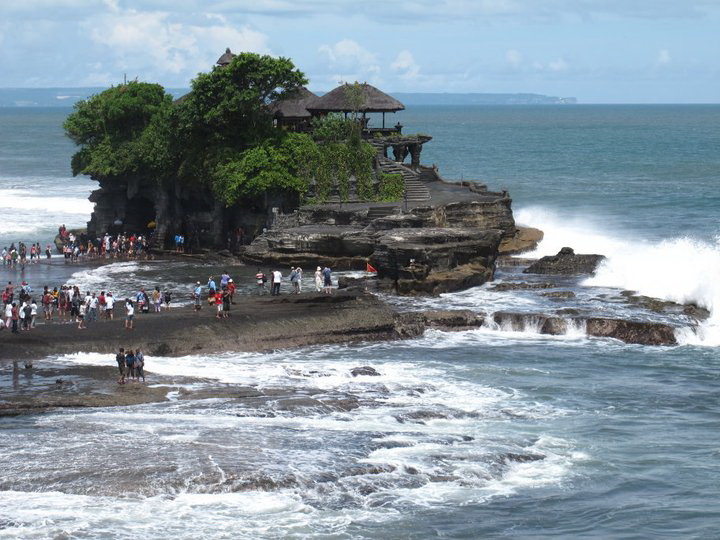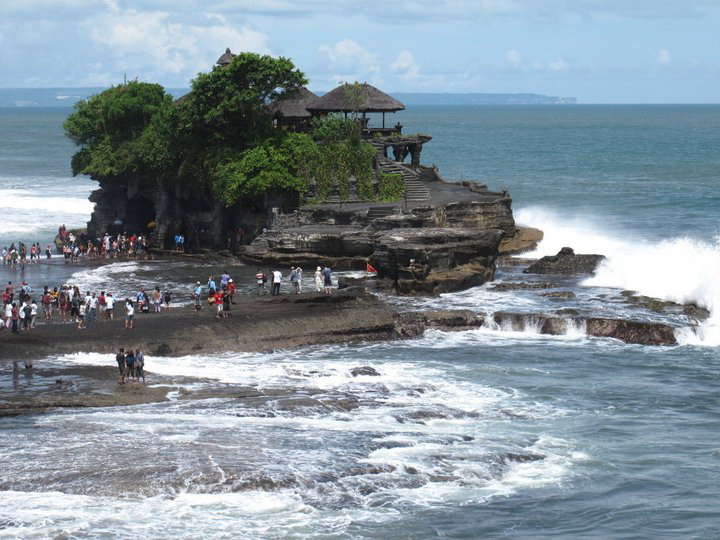 35. Trinity Cathedral, Saint Petersburg, Russia
Restored after a fire in 2006.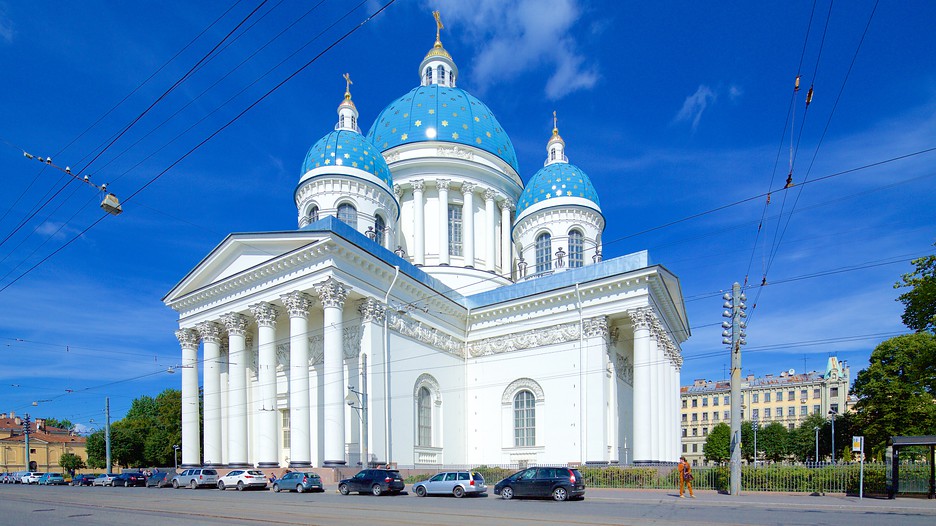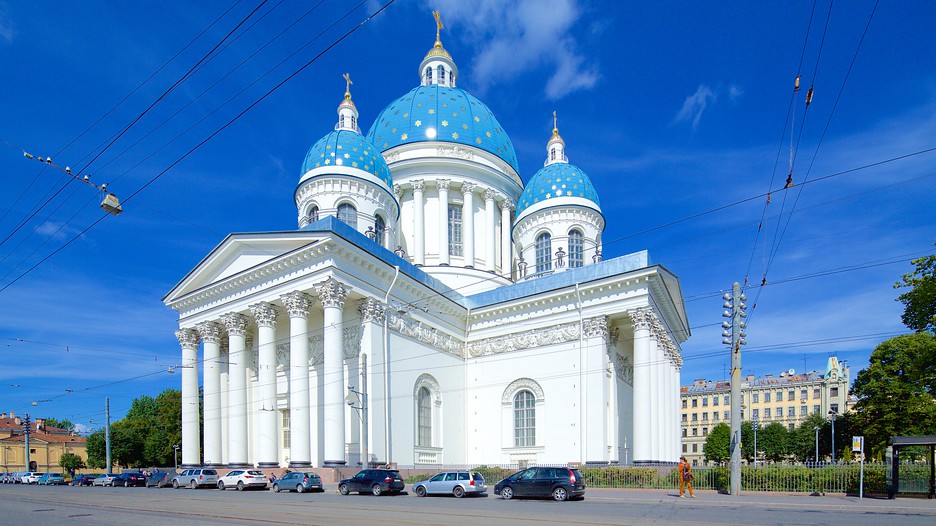 36. Putra Mosque, Putrajaya, Malaysia
Famous pink mosque.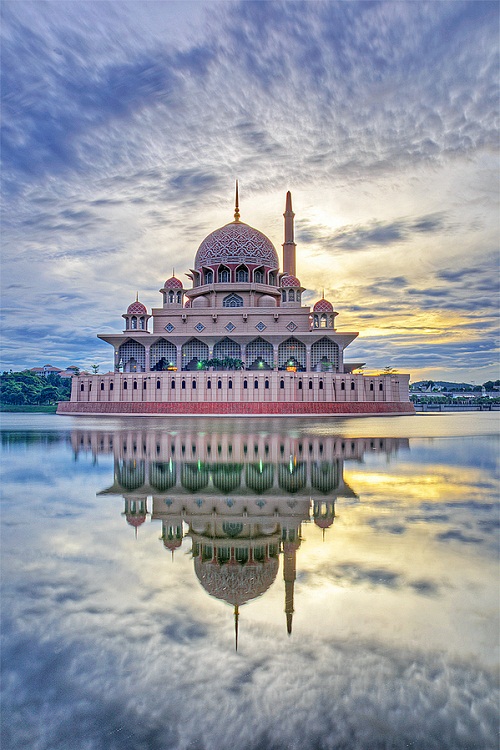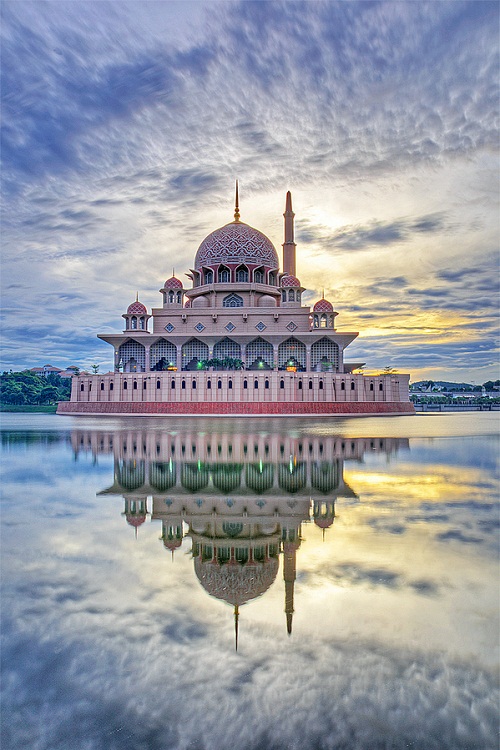 37. Srimushnam Temple, Tamil Nadu, India
An ancient and intricate temple.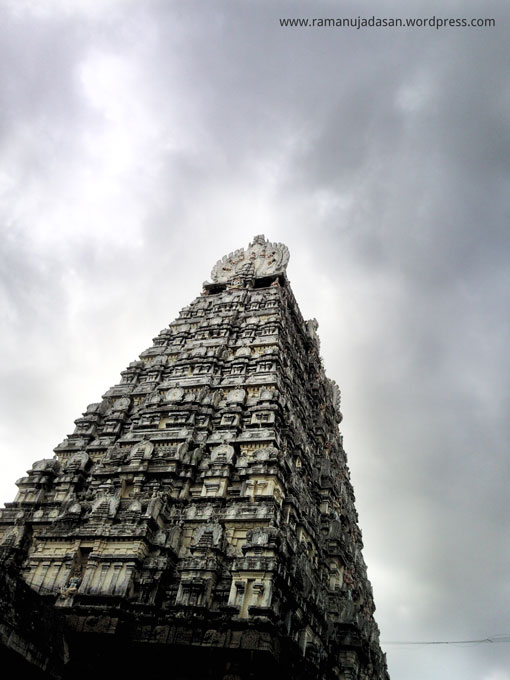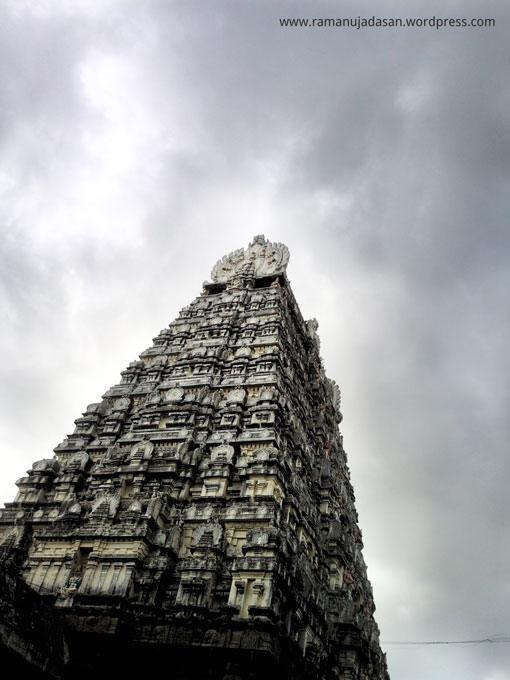 38. Abuja National Mosque, Abuja, Nigeria
Open to the public except during congregational prayers.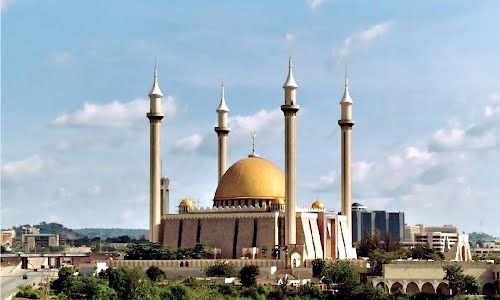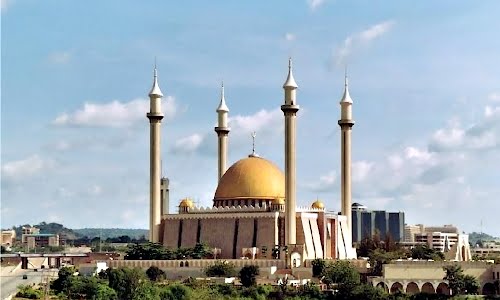 39. Ki Gompa Monastery, Lahaul and Spiti district, India.
4,166 meters above sea level.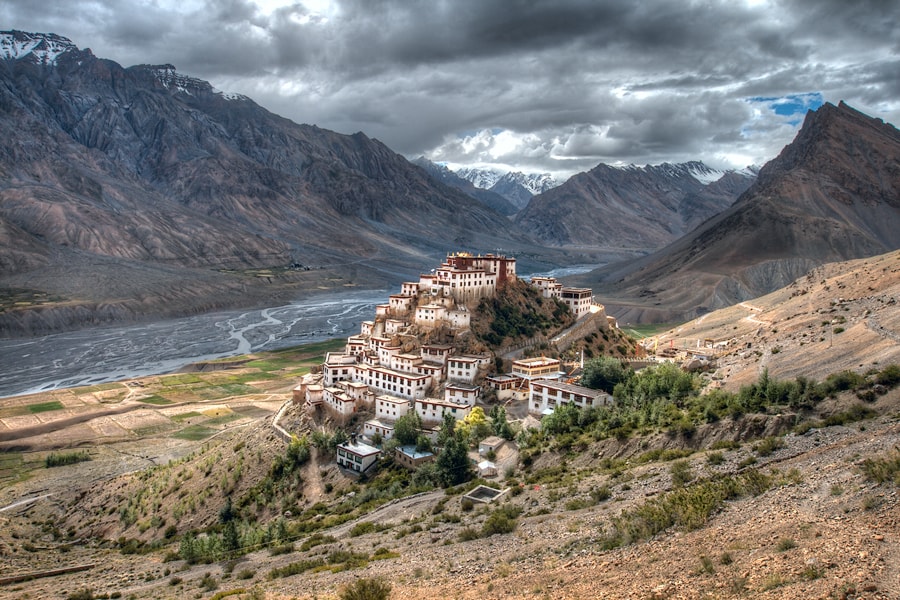 40. Church at Mont Saint Michel, Normandy, France
In prehistoric times the bay was land.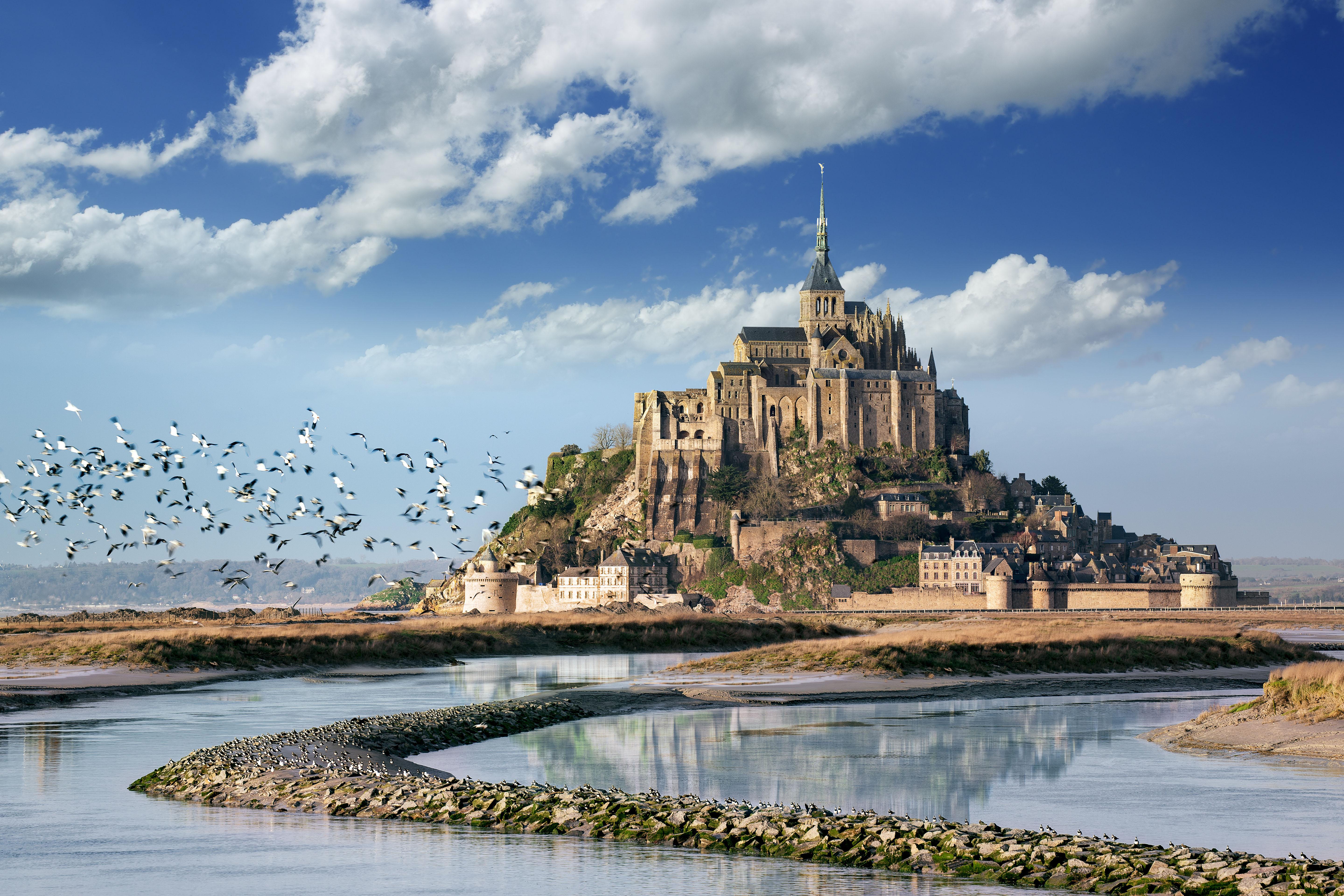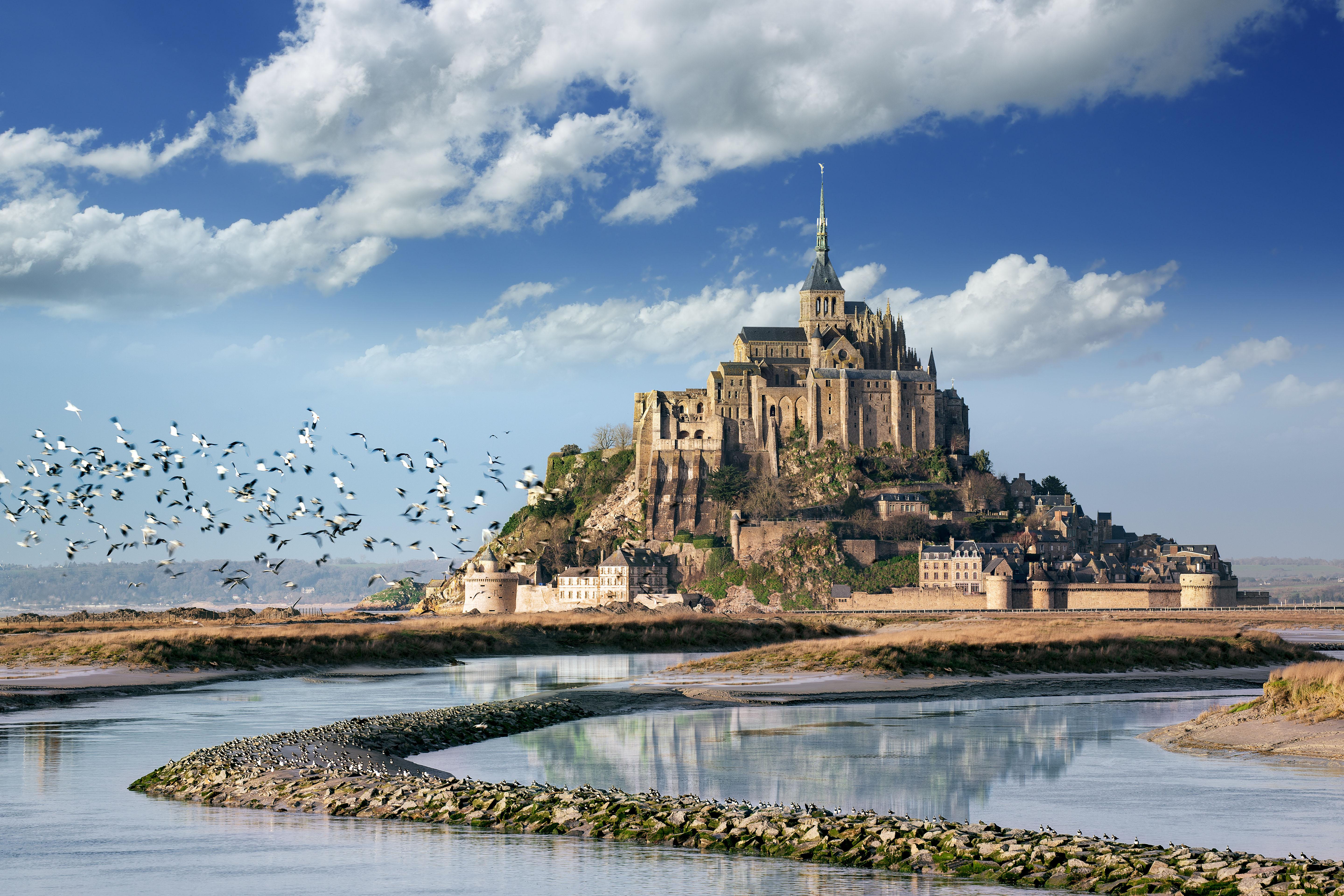 41. St. Bartholomews Church, Berchtesgaden, Germany
An icon in a magical setting.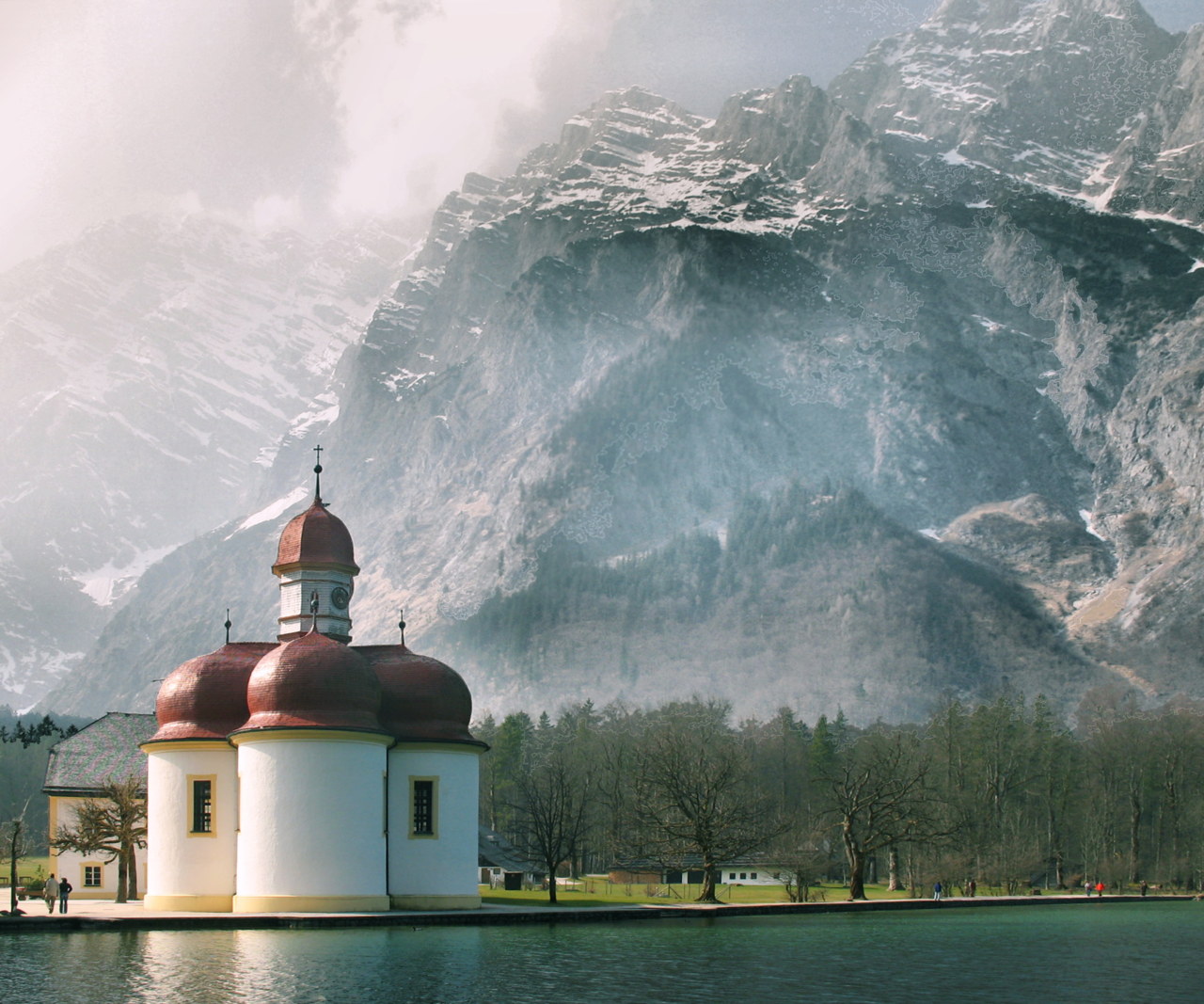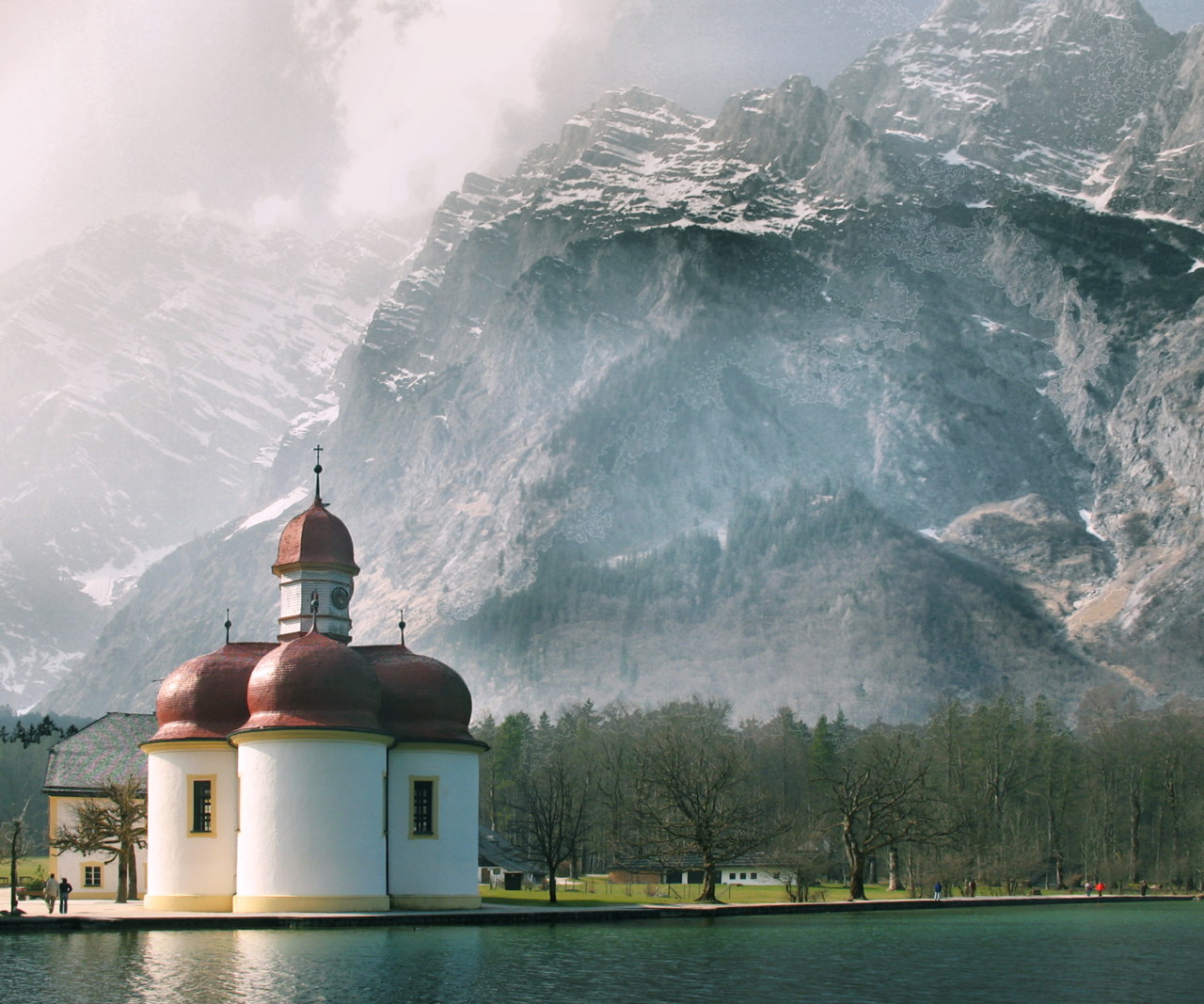 42. Qolşärif Mosque, Kazan, Russia
Includes a library and a publishing house.
43. St. Peter's Basilica, Vatican City
A huge Baroque and Renaissance structure.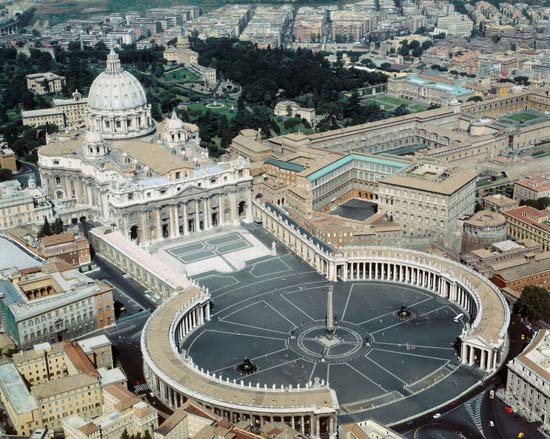 44. Basilica di Santa Maria della Salute, Venice, Italy
Right on the Grand Canal.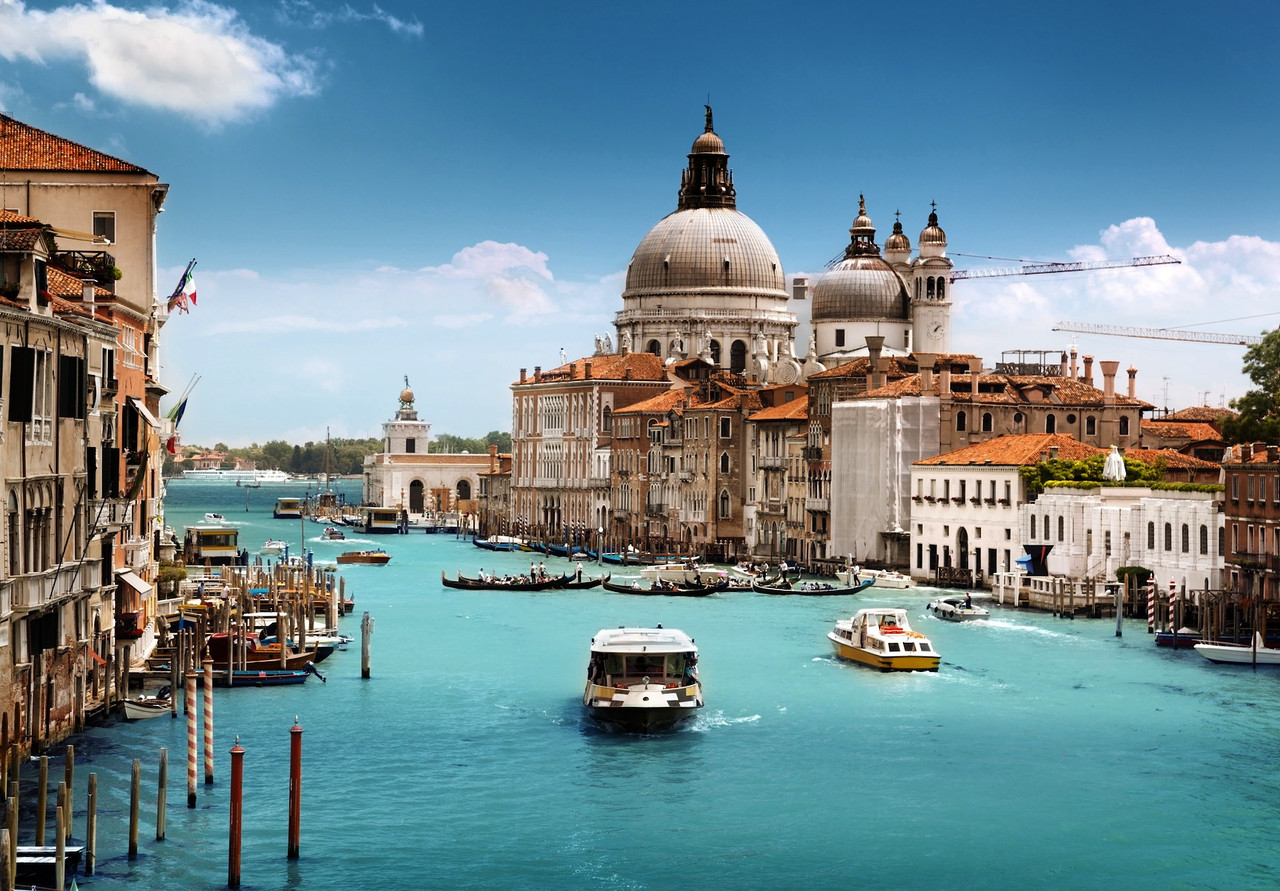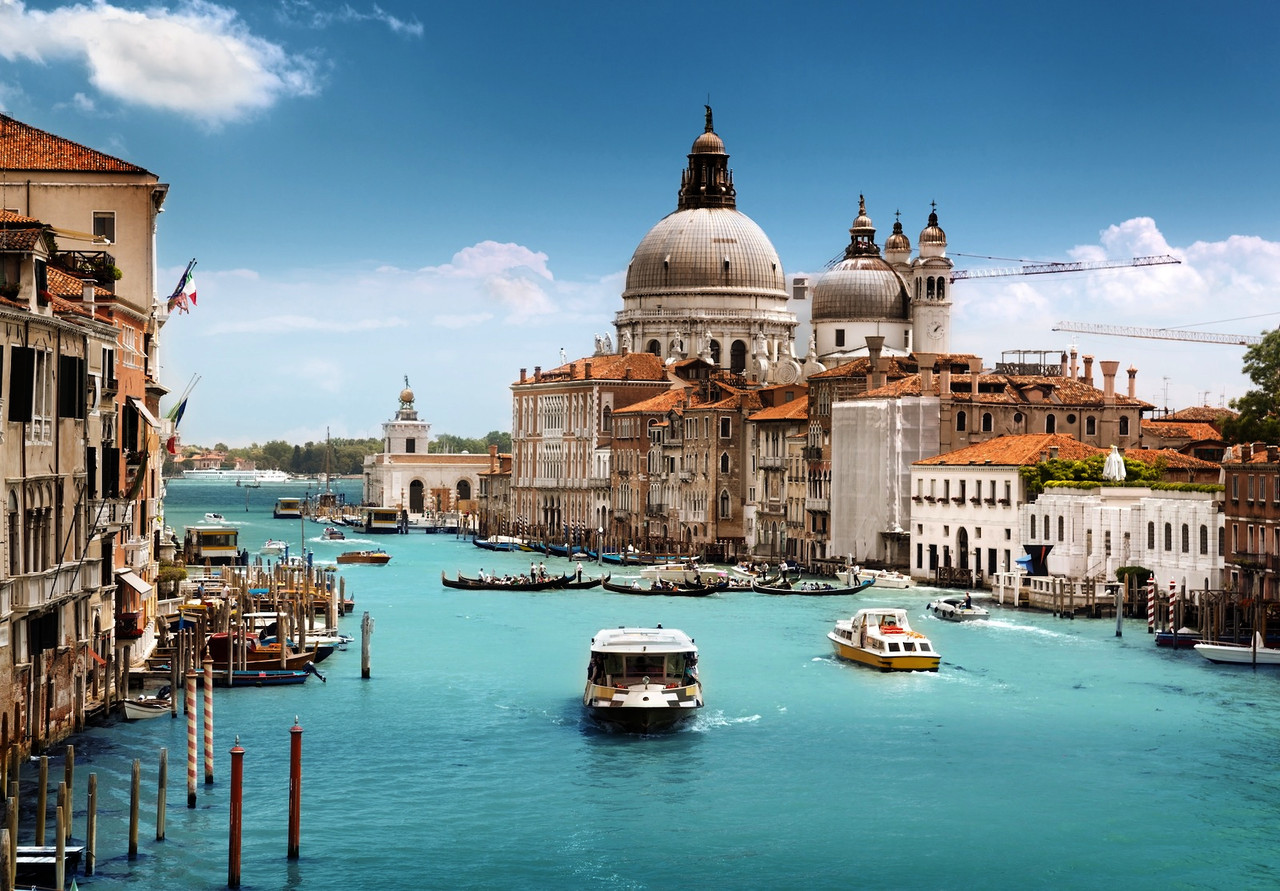 45. Sultan Omar Ali Saifuddien Mosque, Bandar Seri Begawan, Brunei
The dome is covered in pure gold.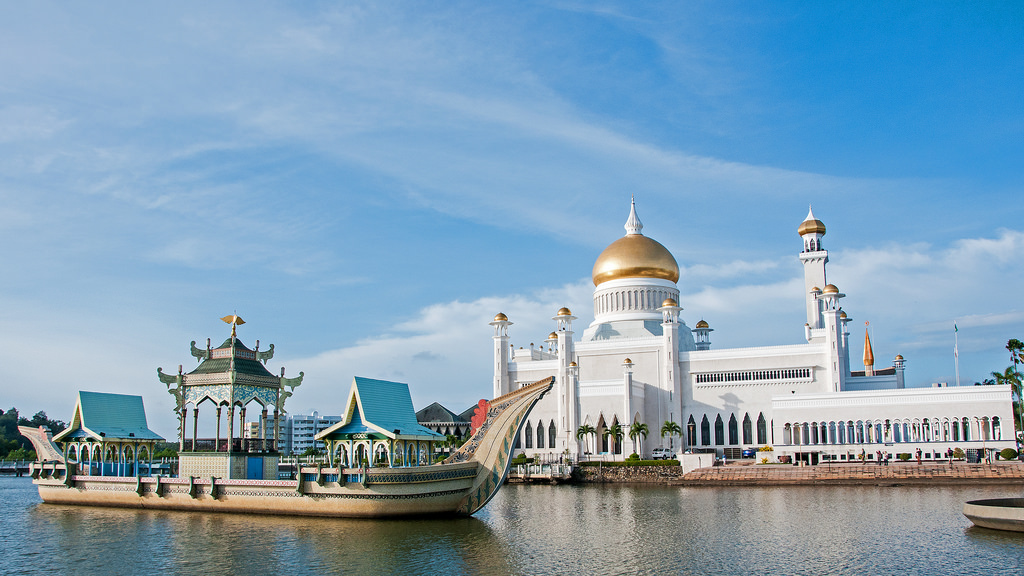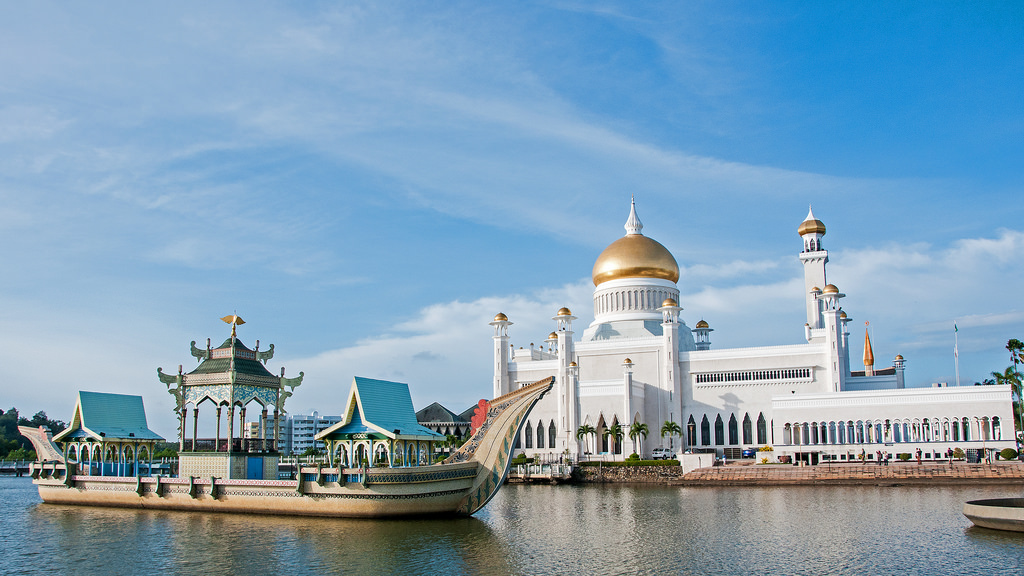 46. BAPS Shri Swaminarayan Mandir Atlanta, Lilburn, Georgia, USA
A Hindu temple built with limestone and marble.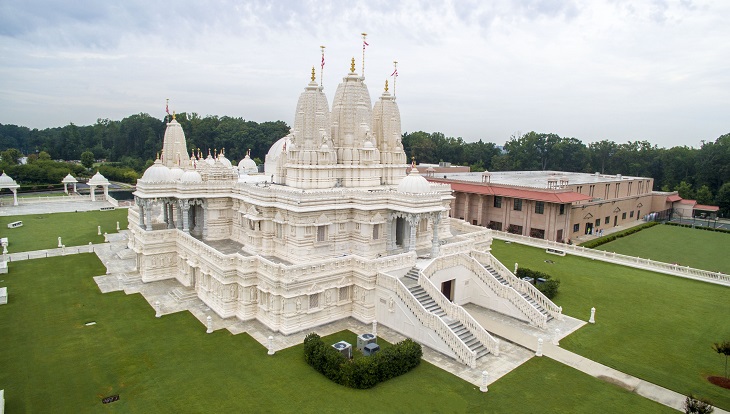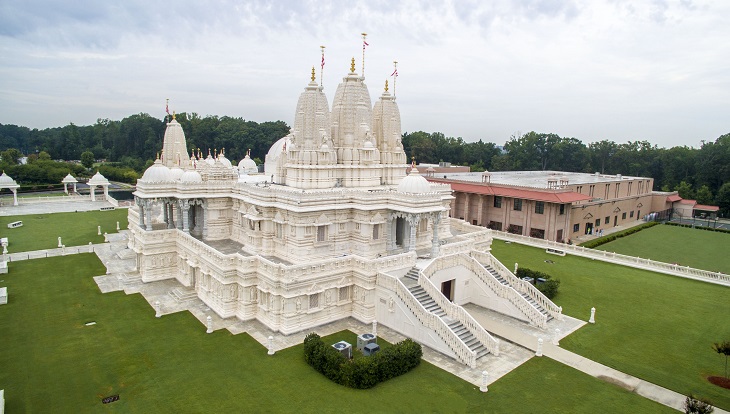 47. Church Bârsana, Romania
A small wooden church has become a well-known icon.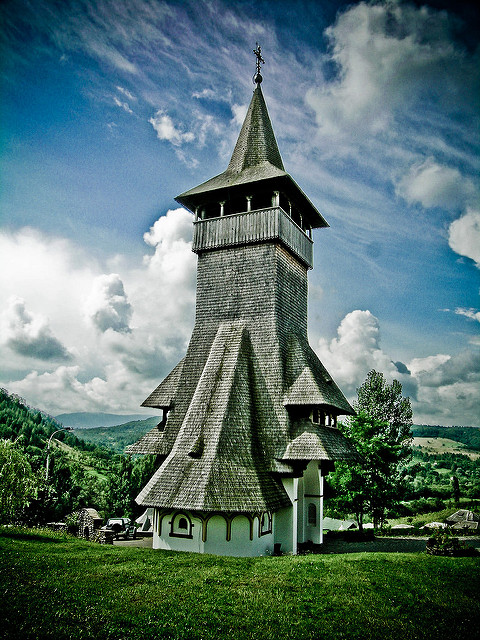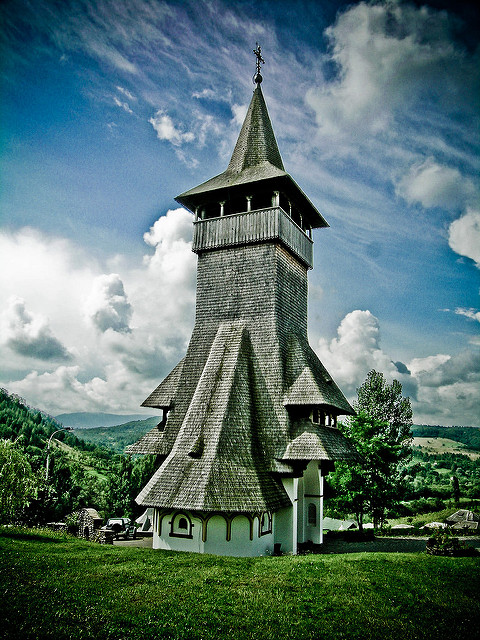 48. Santuario Dom Bosco, Brasilia Brazil
Beautiful stained-glass windows.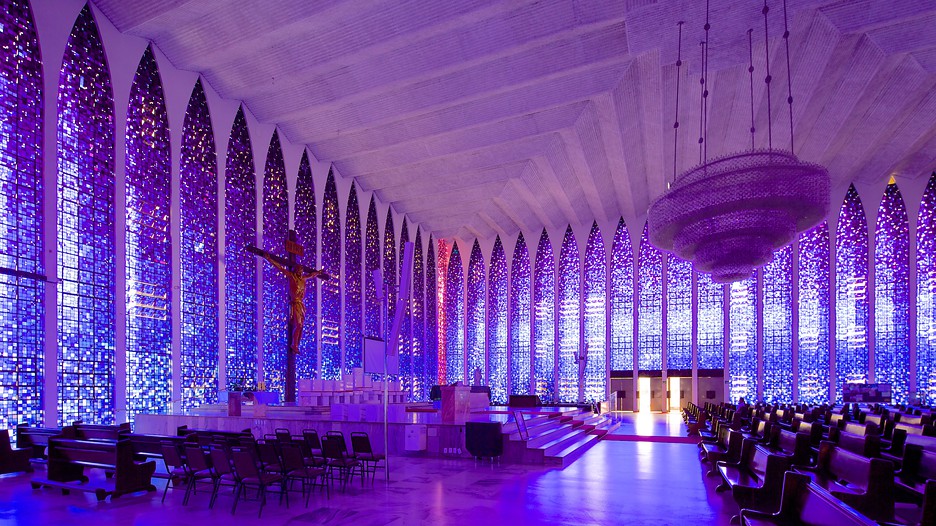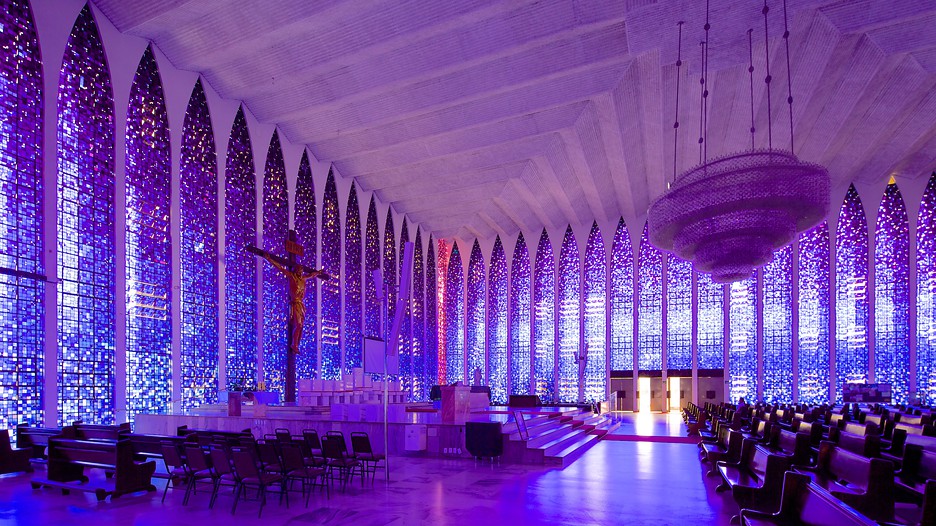 49. Taktsang Palphug Monastery (The Tigers Nest), Paro Valley, Bhutan
A sacred cliffside temple complex.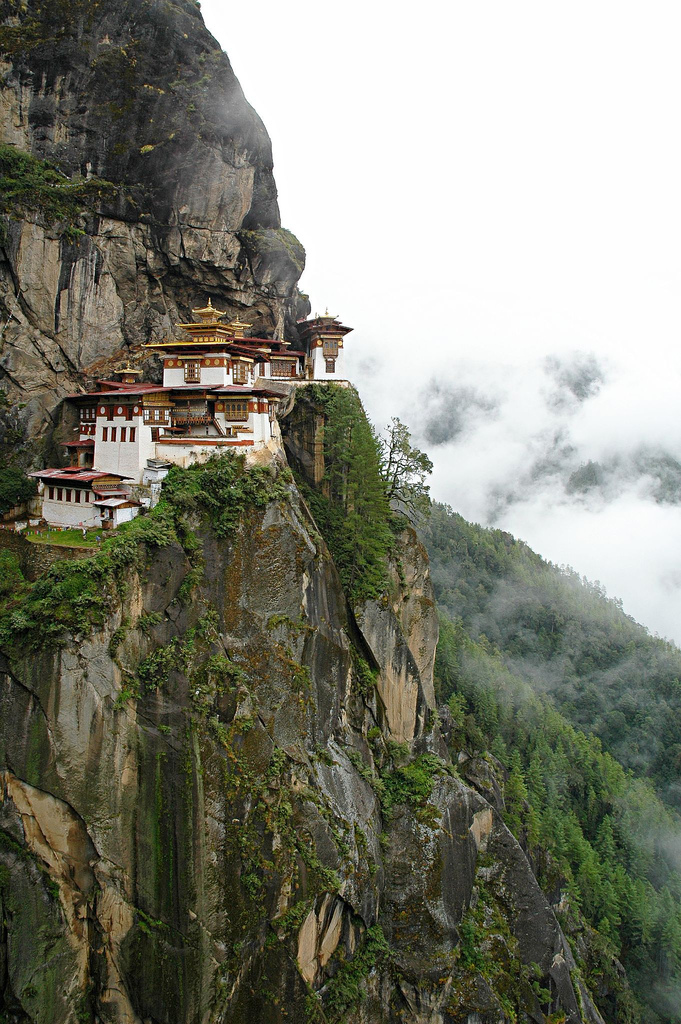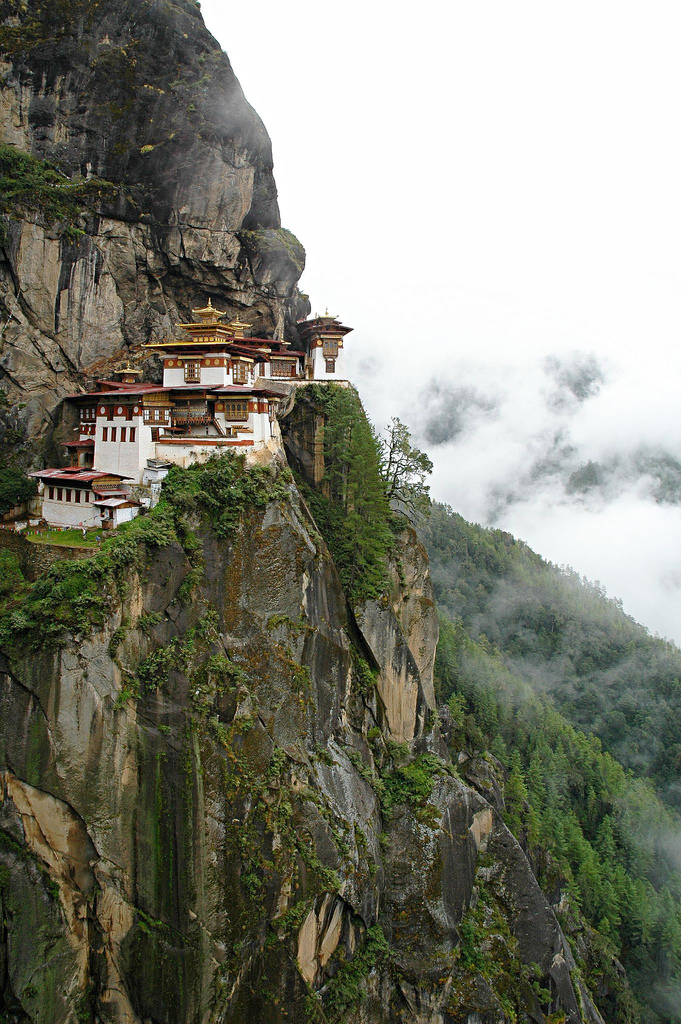 50. Wat Rong Khun, Chiang Rai, Thailand
An intricate white temple.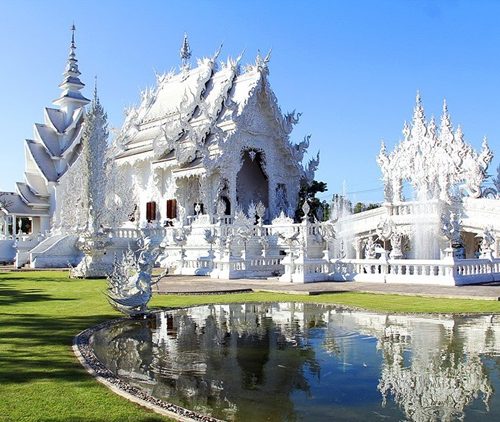 51. Temples Ellora Caves (Verul Leni), Maharashtra, India
Rock-cut architecture from between the 5th & 10th centuries.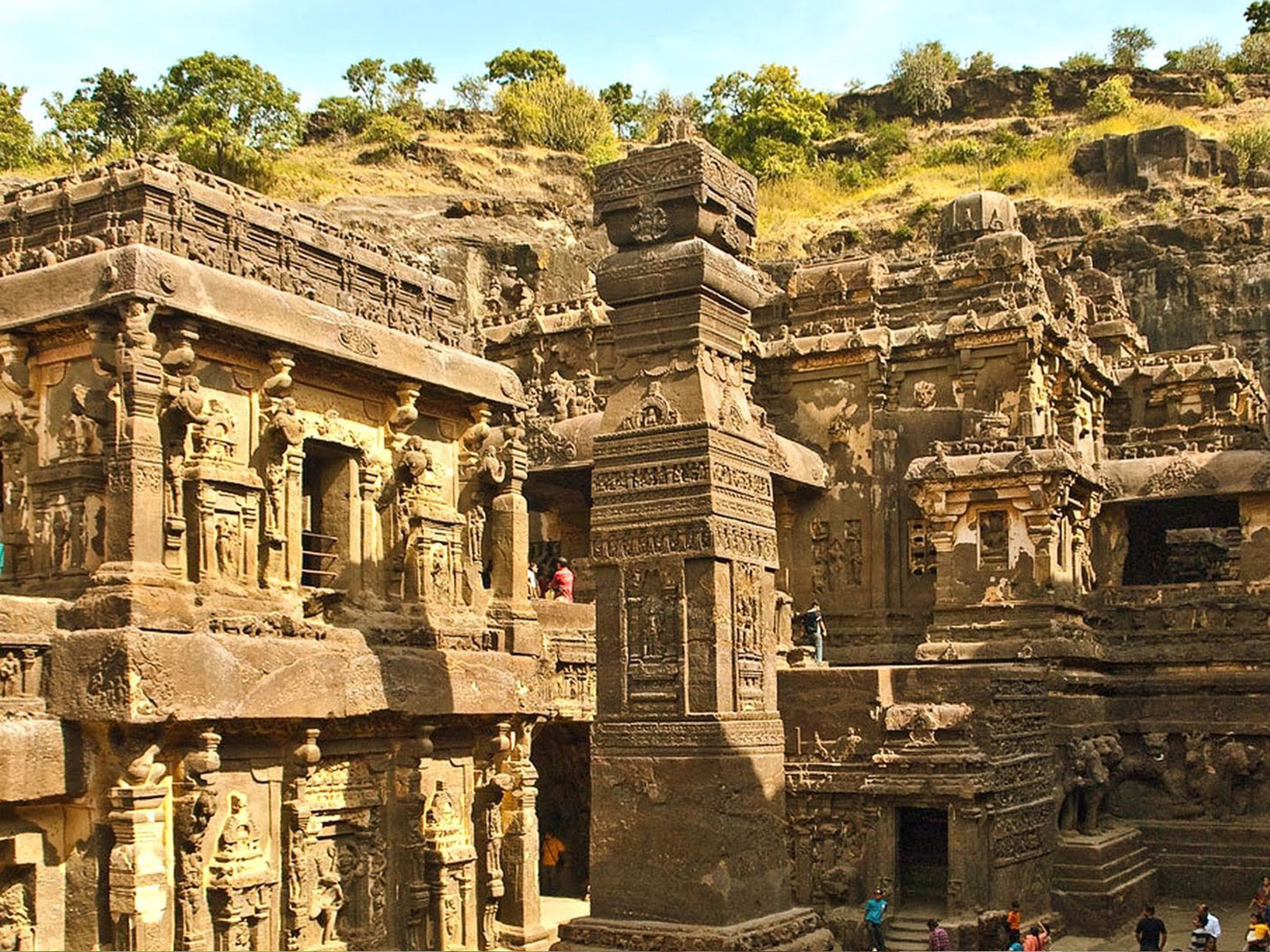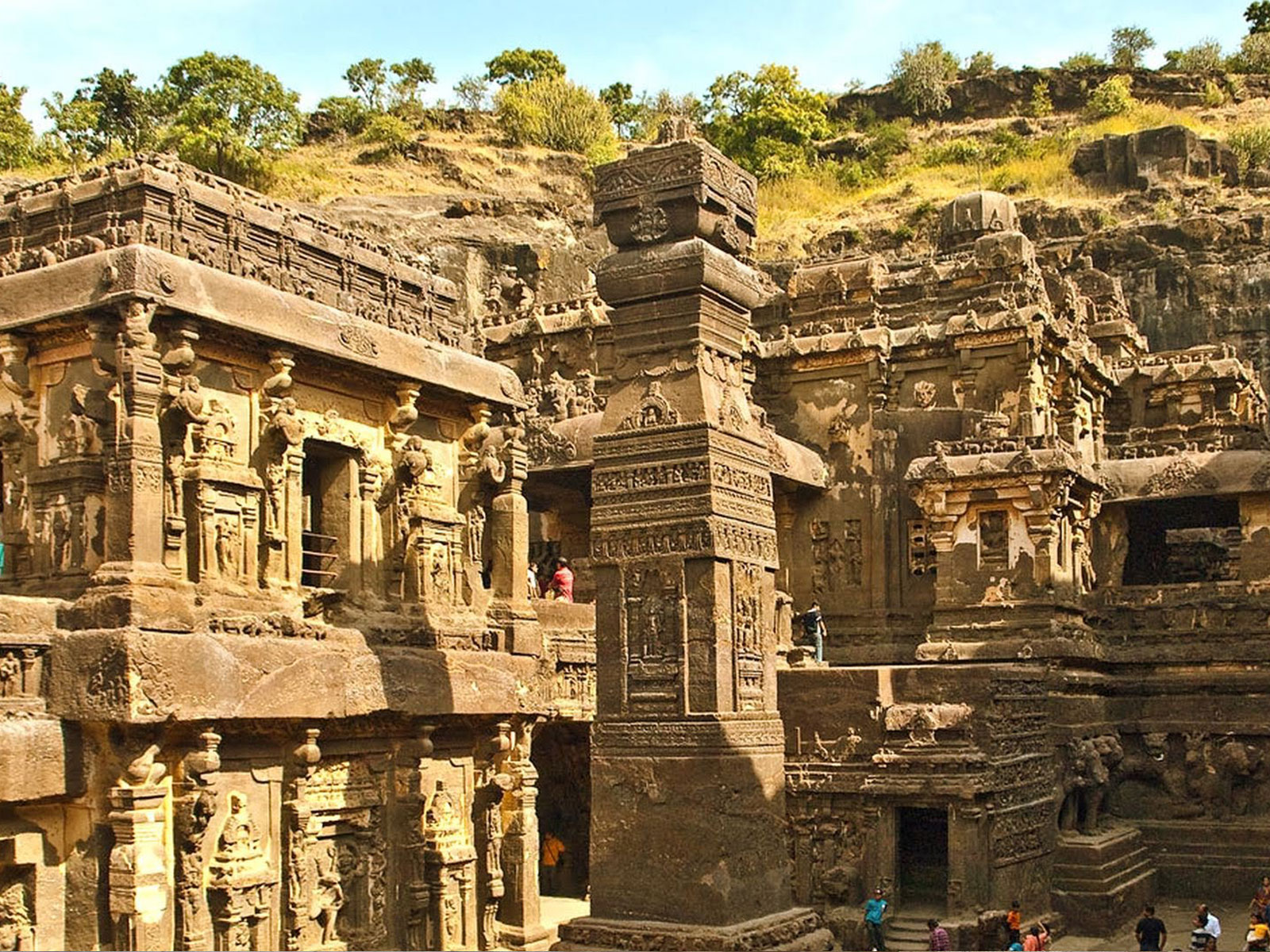 52. Khajuraho Temples, Khajuraho, India
These temples are widely popular because of their intricate erotic sculptures.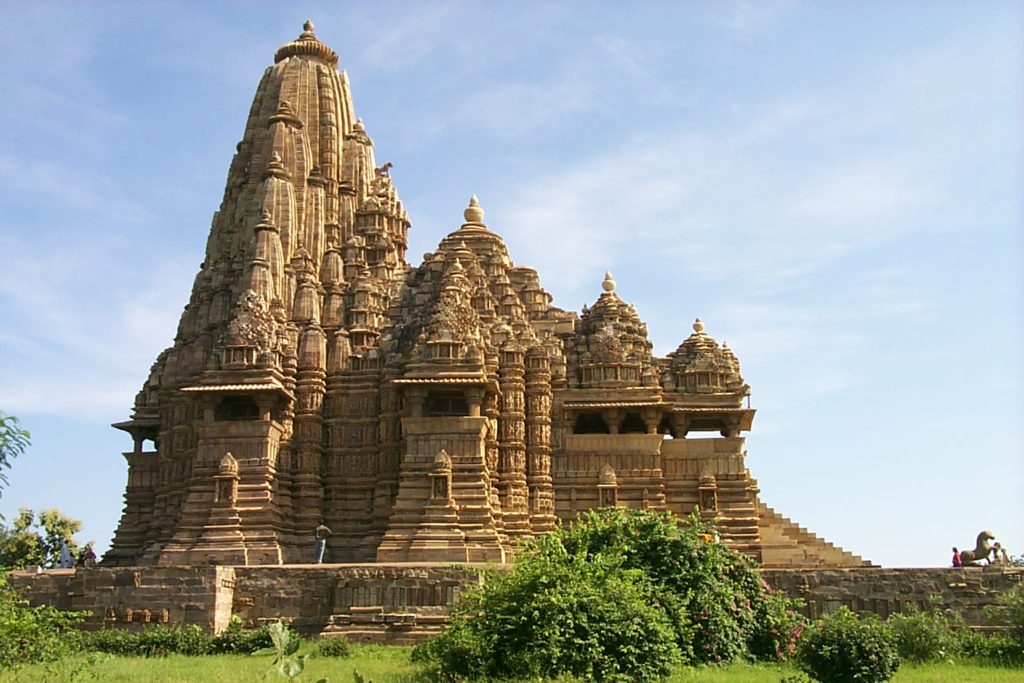 53. Sri Ranganathaswamy Temple, Srirangam, India
A unique and colorful temple.
54. St. Andrew's Church, Kiev, Ukraine
Overlooks a historic neighborhood.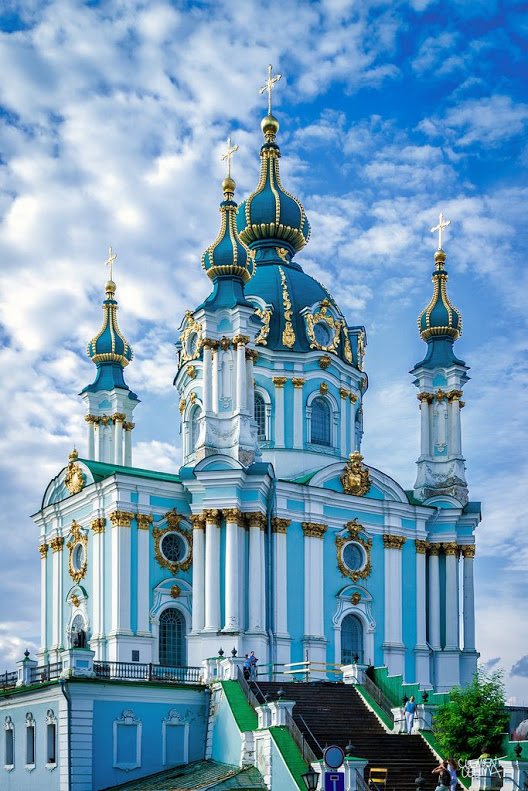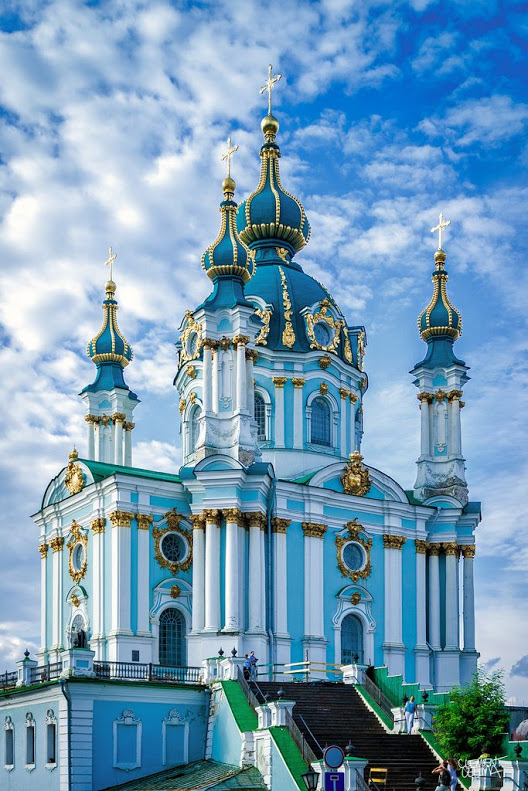 55. Temppeliaukio Kirkko (Rock Church), Helsinki, Finland
A futuristic looking church built into the rock.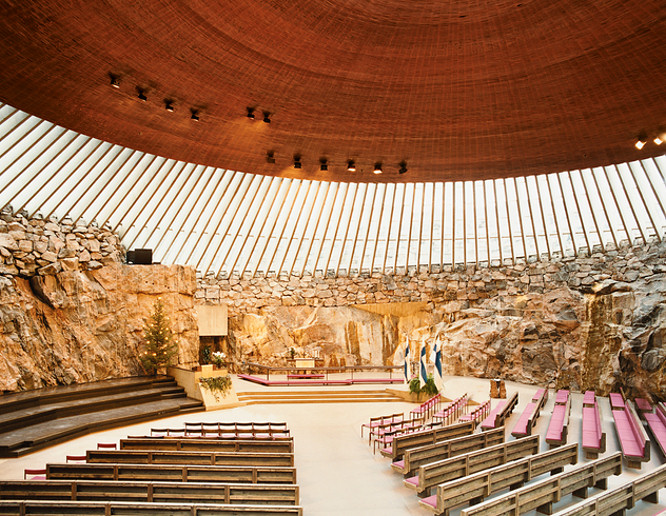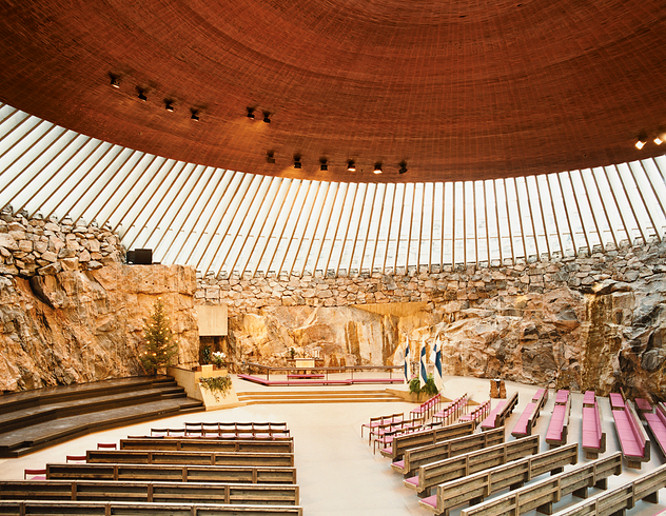 56. Peace Tower (Dai-Heiwa-To) at the Church of Perfect Liberty, Osaka, Japan
A strange tower honoring war victims.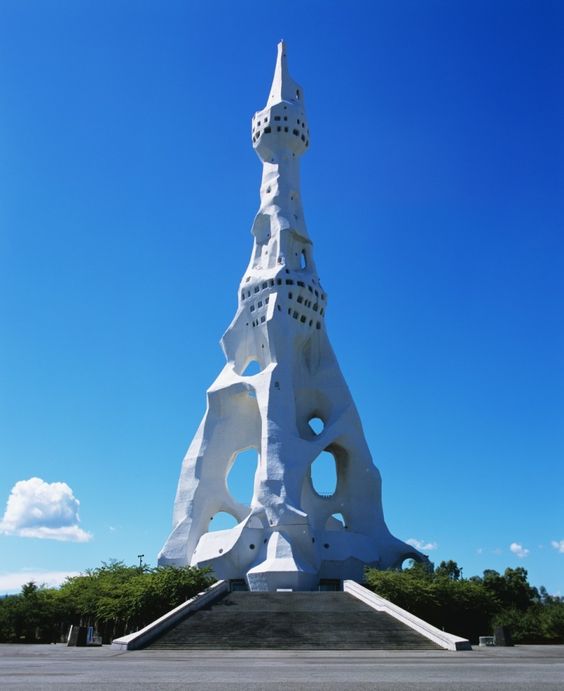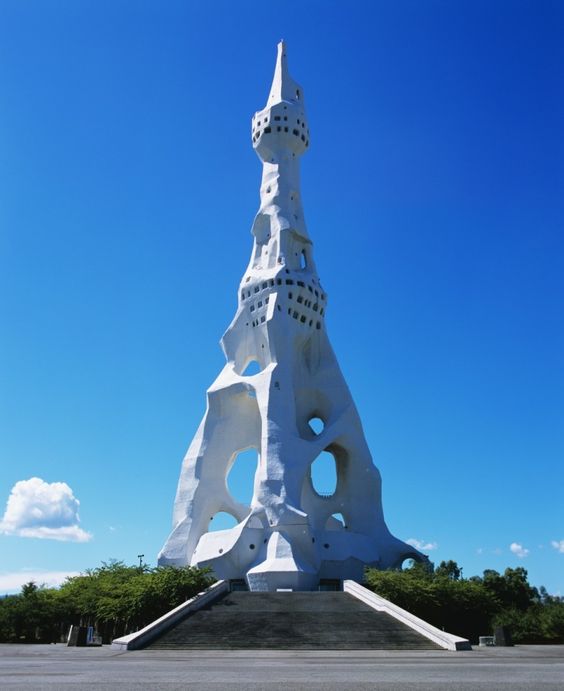 57. Jain Temple, Ranakpur, India
No two marble pillars are the same.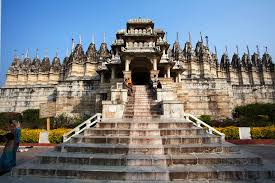 58. Dayr el-Bahari, Luxor, Egypt
Mortuary temples and tombs.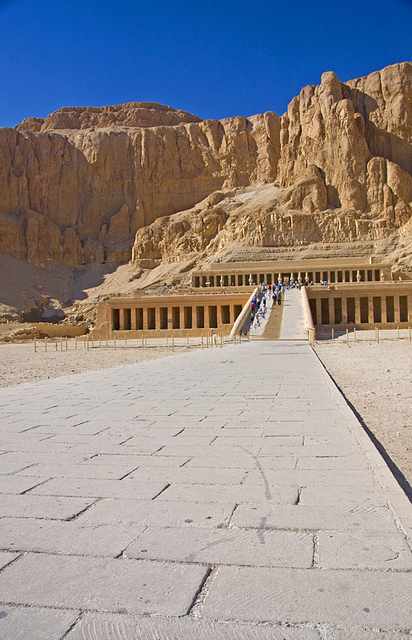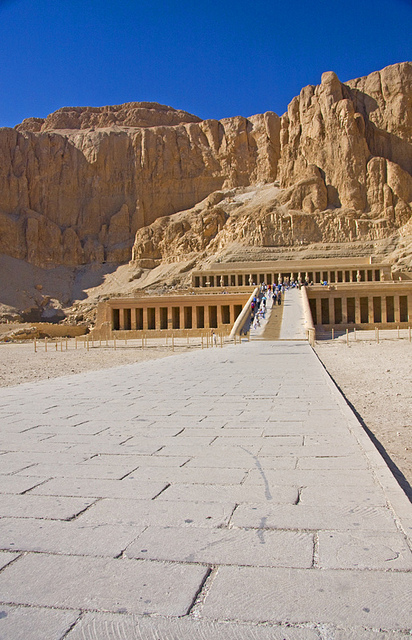 59. Monasteries at Mount Athos, Greece
Mysterious and majestic monasteries.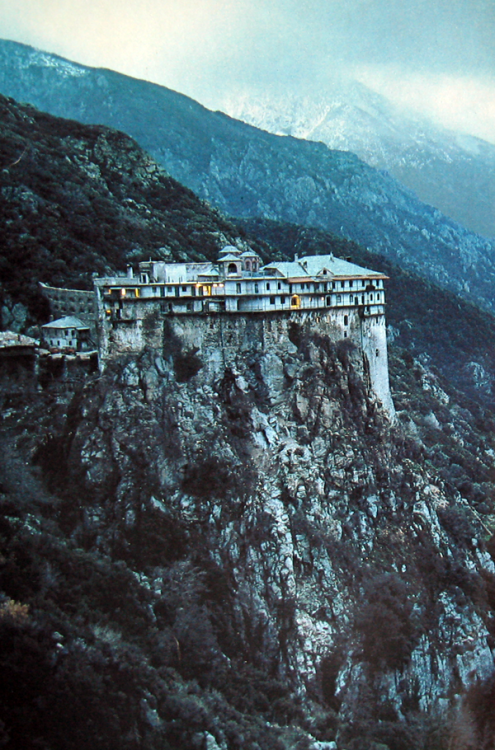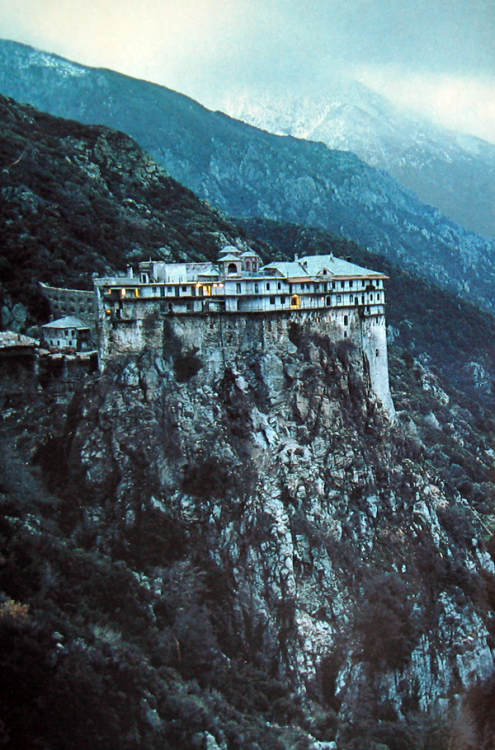 60. Sviatohirsk Lavra (Cave Monastery),  Donetsk Oblast, Ukraine
Located on the right bank of the Seversky Donets River.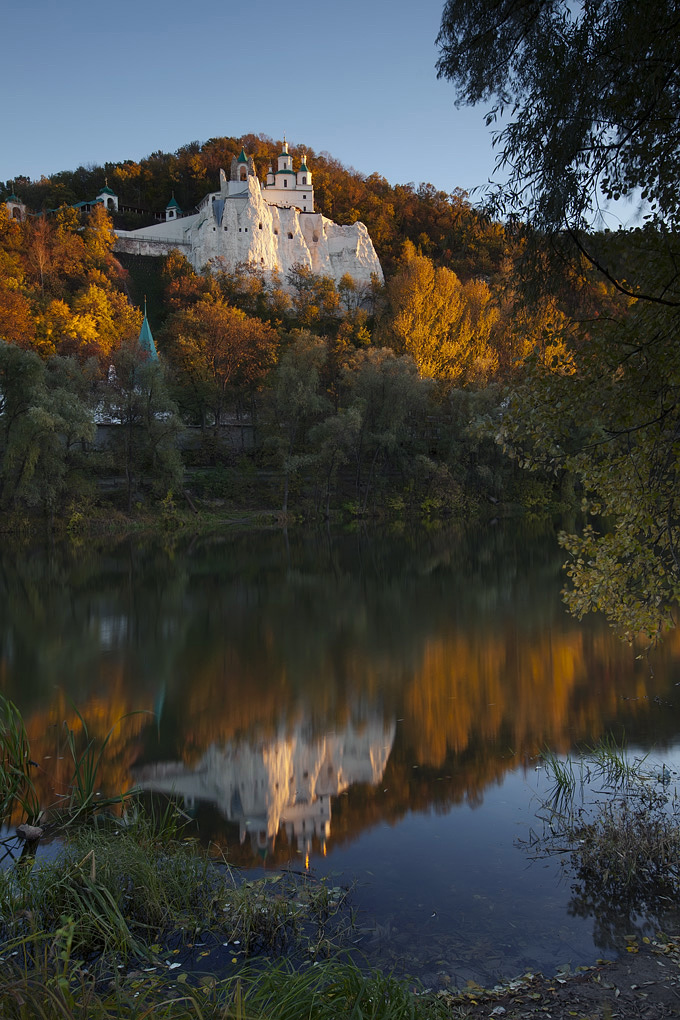 61. Sagrada Família, Barcelona, Spain
Designed by Catalan architect Antoni Gaudí.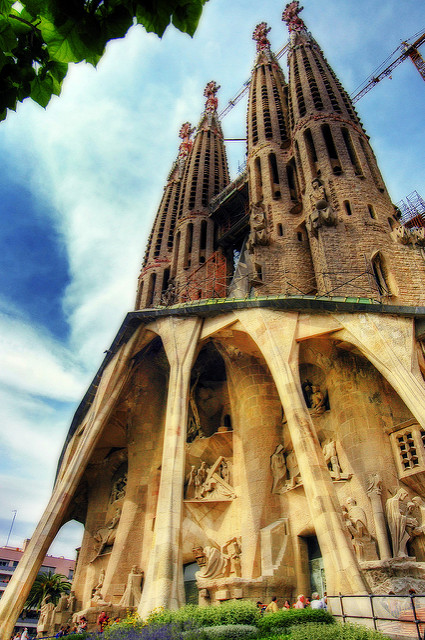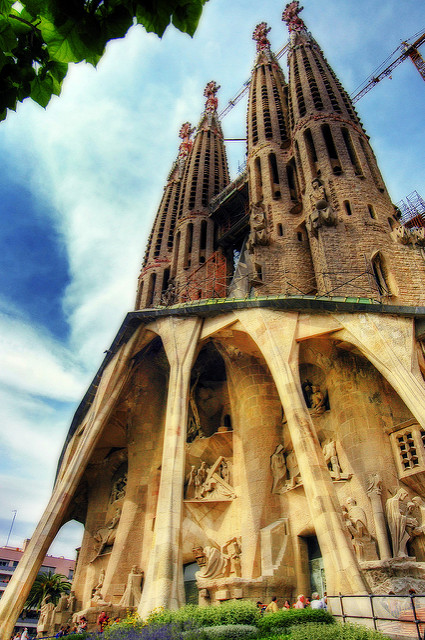 62. Church of the Transfiguration, Kizhi, Russia
A stunning wooden church.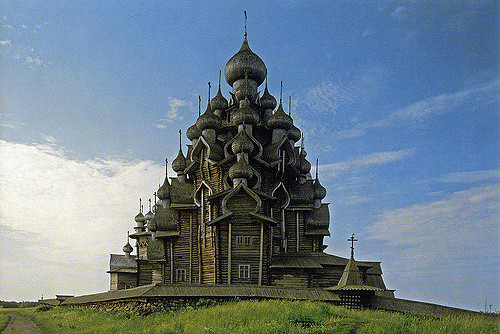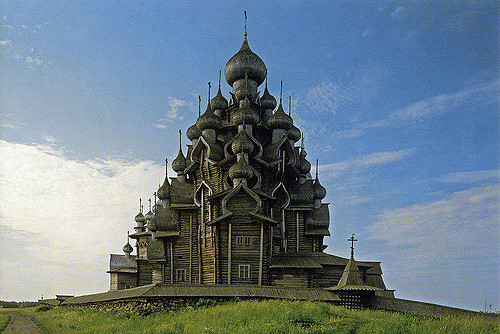 63. Sri Siva Subramaniya temple, Nadi, Fiji
A small but vibrant temple.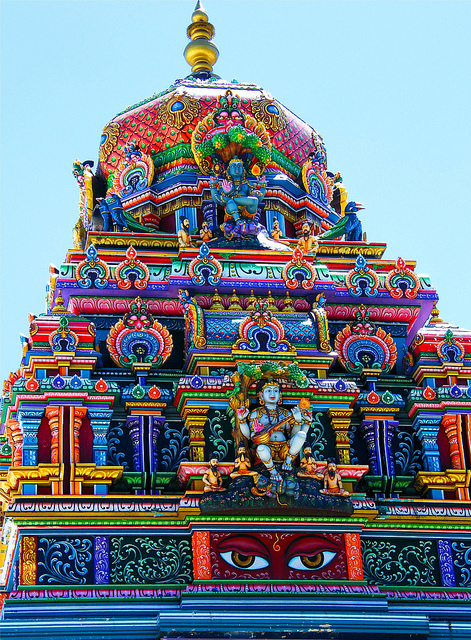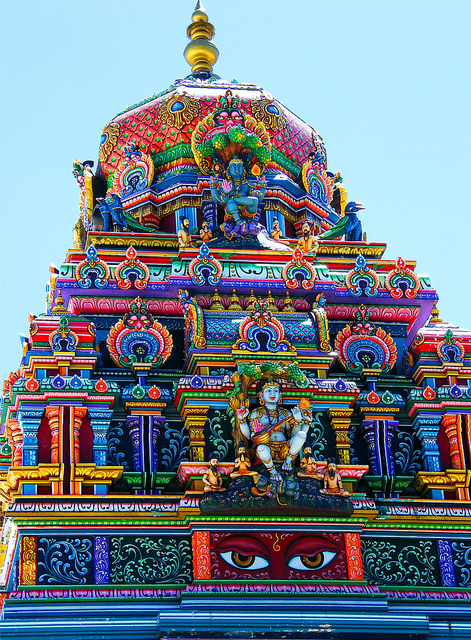 64. Selimiye Mosque, Edirne, Turkey
A grand mosque at the center of a complex.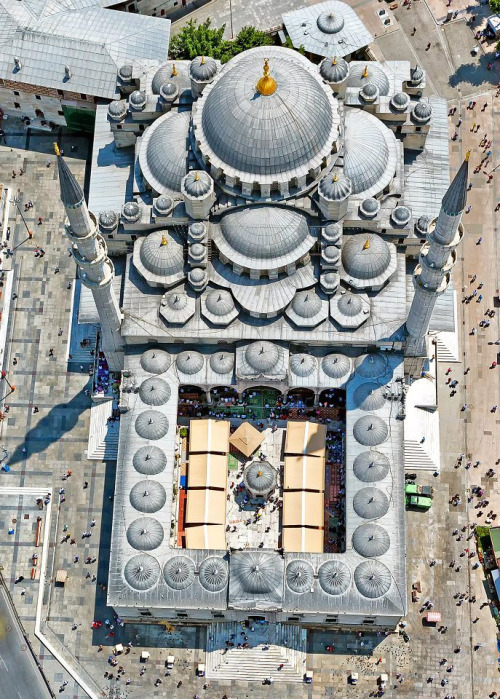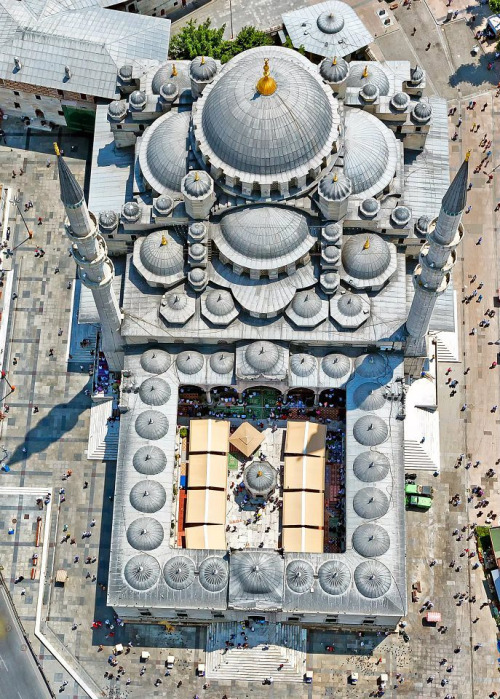 65. St. Michael's Golden-Domed Monastery, Kiev, Ukraine
It has been demolished and reconstructed.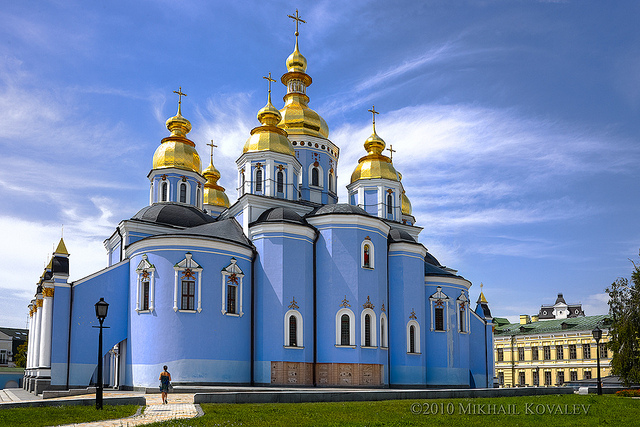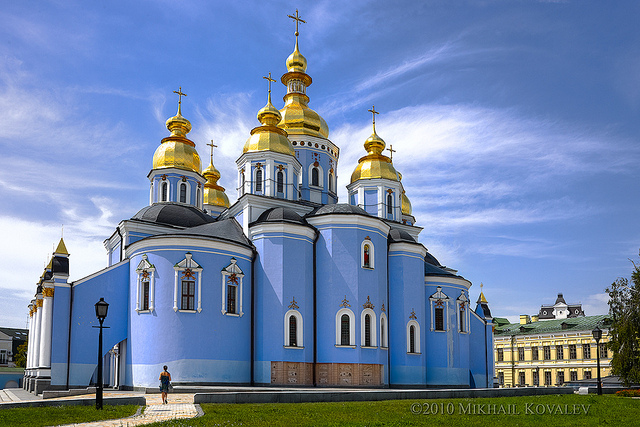 66. Ostrog Monastery, Ostroška Greda, Montenegro
Placed against an almost vertical cliff.
67. Fortified church, Biertan, Transylvania, Romania
There are many fortified churches in the area.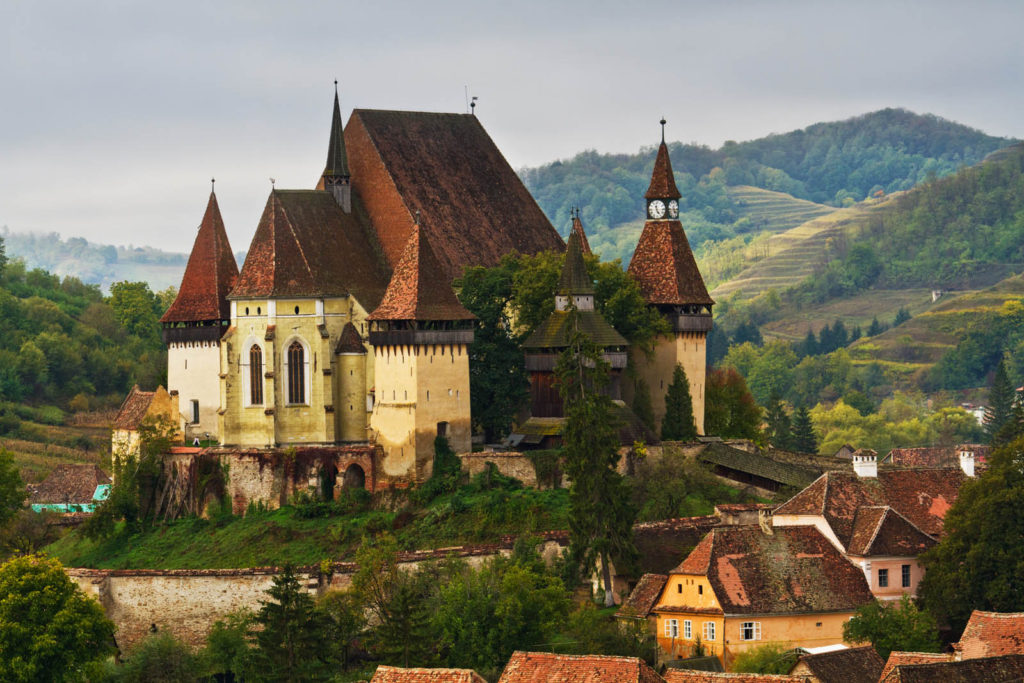 68. Jetavana Monastery ruins, Anuradhapura, Sri Lanka
The large structure is a stupa called Jetavanaramaya.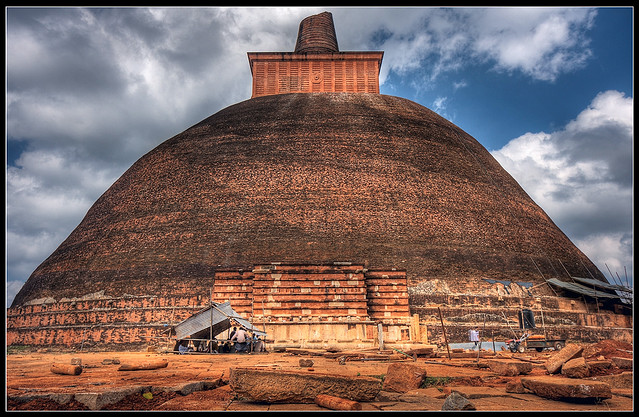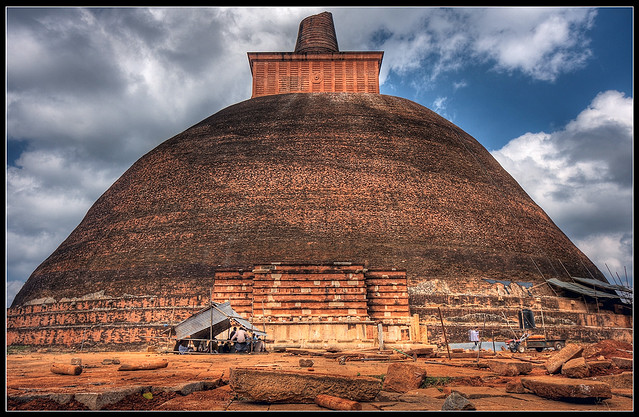 69. Candi Prambanan (or Candi Rara Jonggrang), Java, Indonesia
A 9th-century Hindu temple compound with the remains of over 200 temples.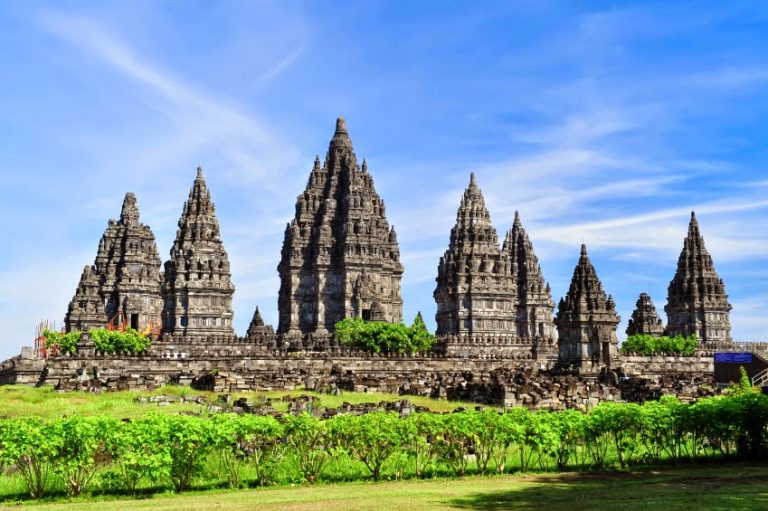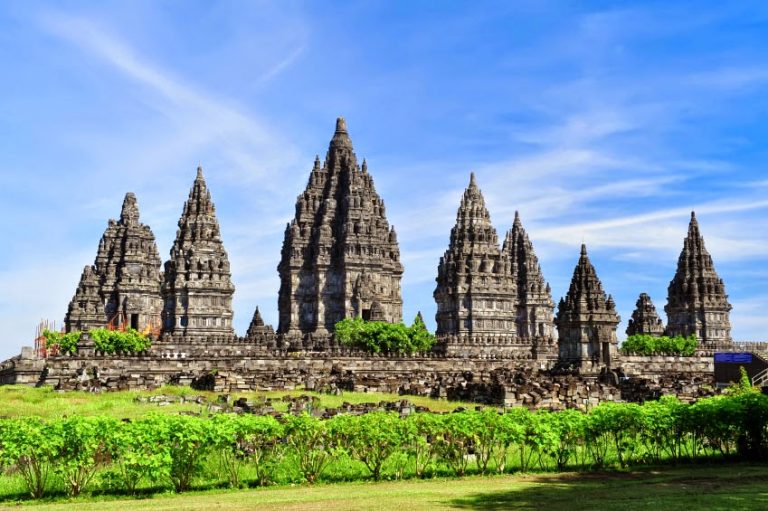 70. Duomo di Milano, Milan, Italy
A gothic cathedral and a popular tourist destination.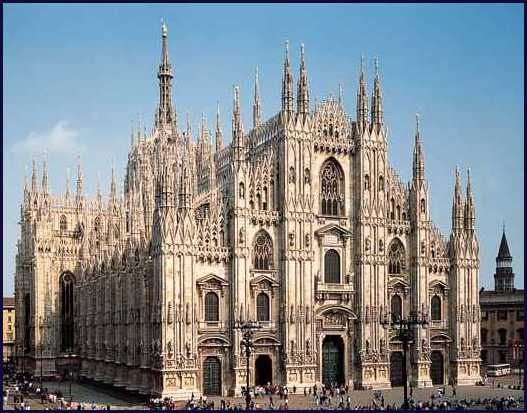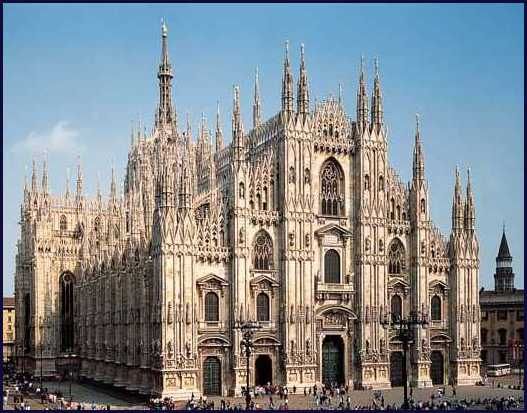 71. Shahjahan Mosque, Thatta, Pakistan
Beautiful red bricks and tiles.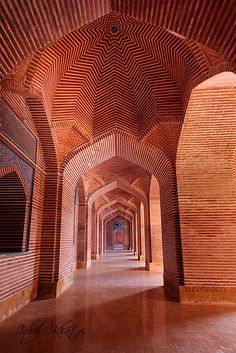 72. Sun Temple, Modhera, Gujarat, India
A massive tank stores water.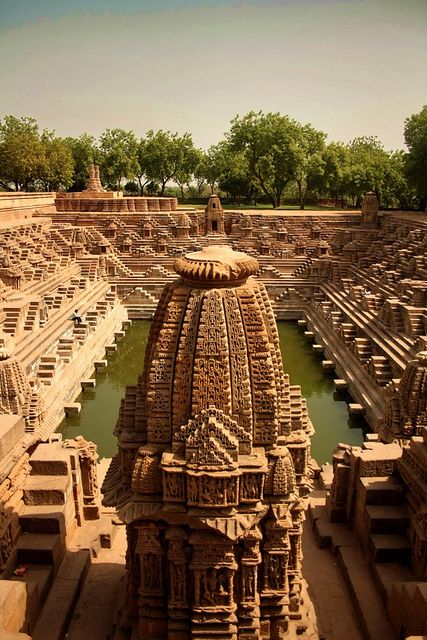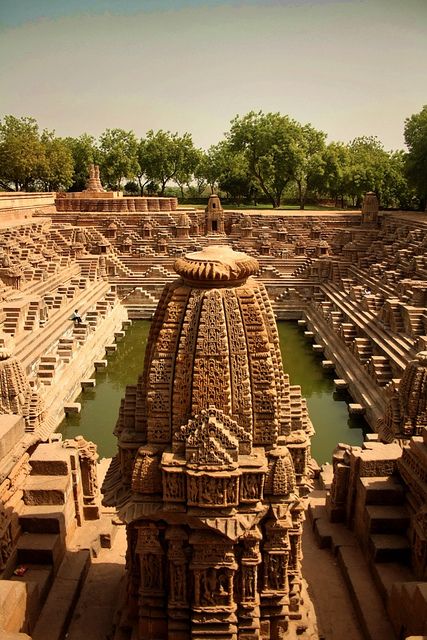 73. Rouen Cathedral, Rouen, France
A cathedral in the City of a Hundred Spires.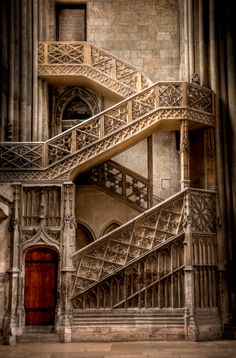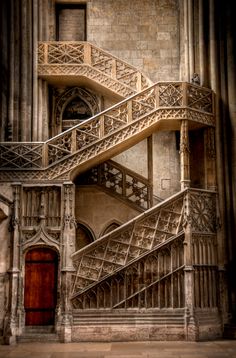 74. Notre Dame de Paris, Paris, France
The church with the famous gargoyles.

75. Shrine of Hazrat Ali (or the Blue Mosque), Mazar-i-Sharif, Afghanistan
Beautiful and intricate design.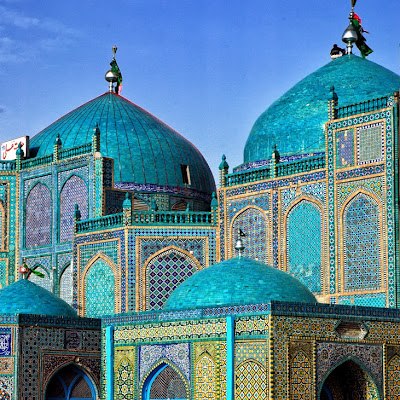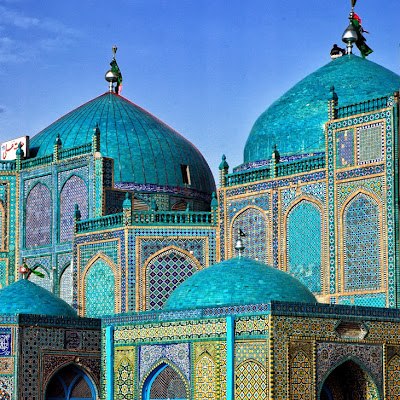 76. Akshardham, Delhi, India
A Hindu temple complex.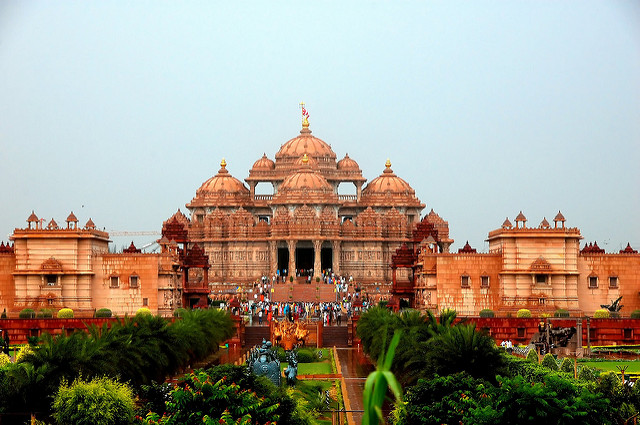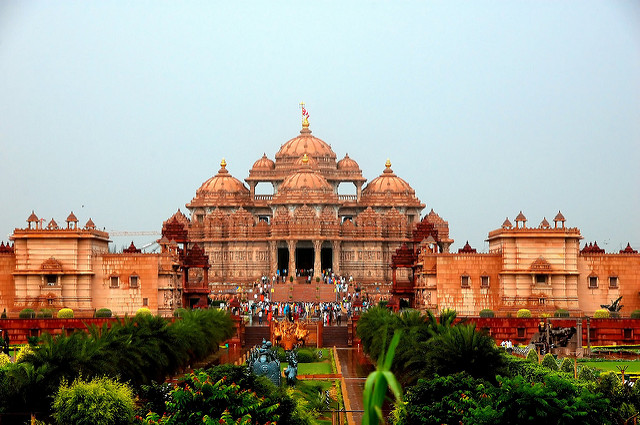 77. Shwedagon Paya Pagoda, Yangon, Burma
A sacred Buddhist pagoda.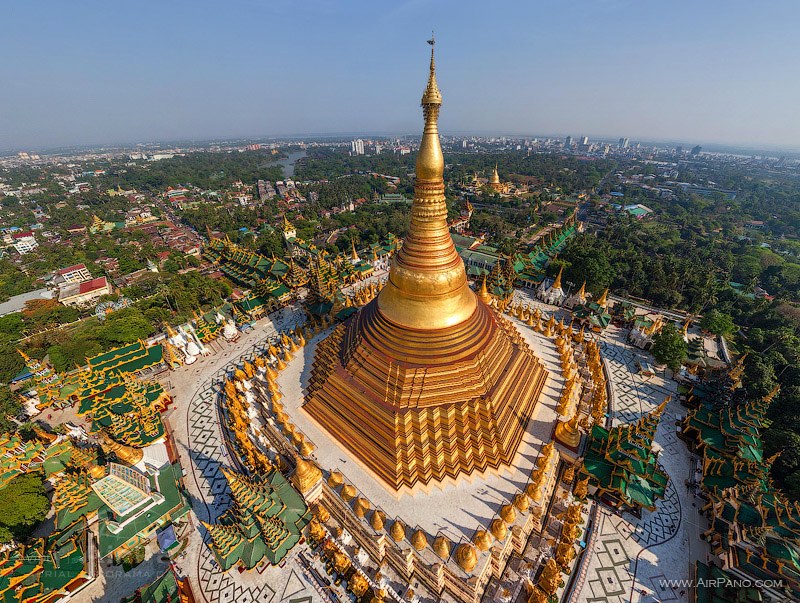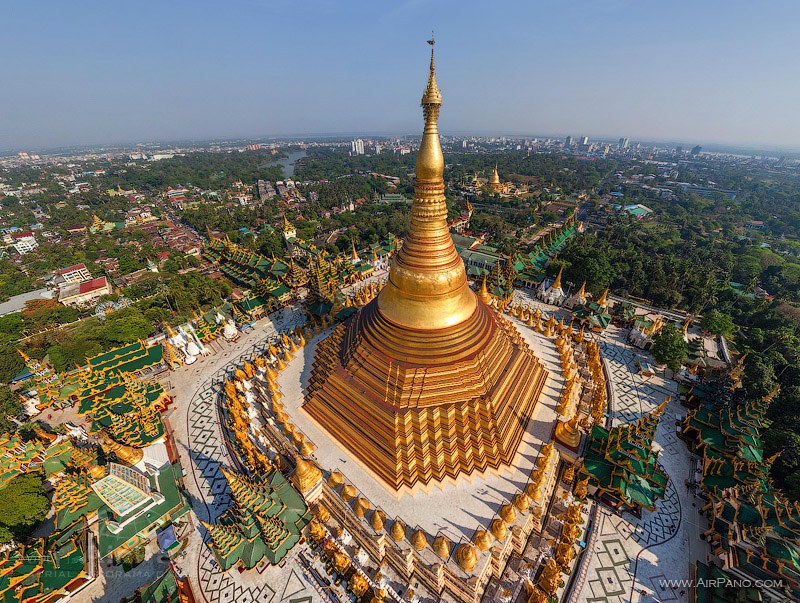 78. Dendera Temple complex, Dendera, Egypt
The whole complex covers some 40,000 square meters.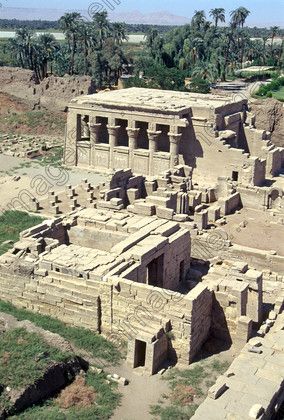 79. Sultanahmet Camii (the Blue Mosque), Istanbul, Turkey
Blue tiles adorn the walls of its interior.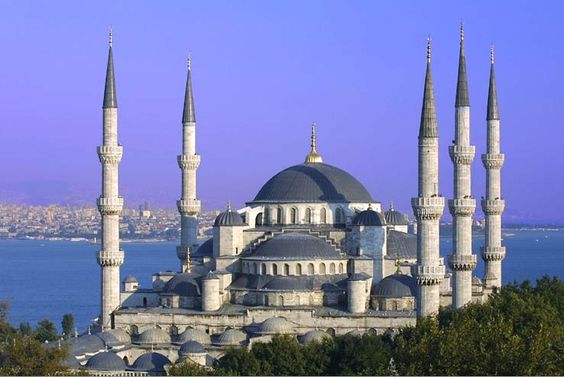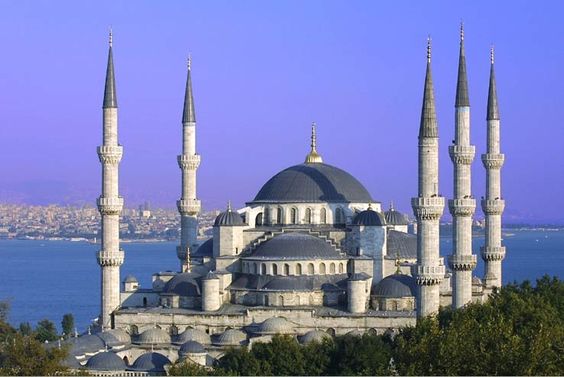 80. Shiva Temple, Puthia, Bangladesh
The largest in its temple complex.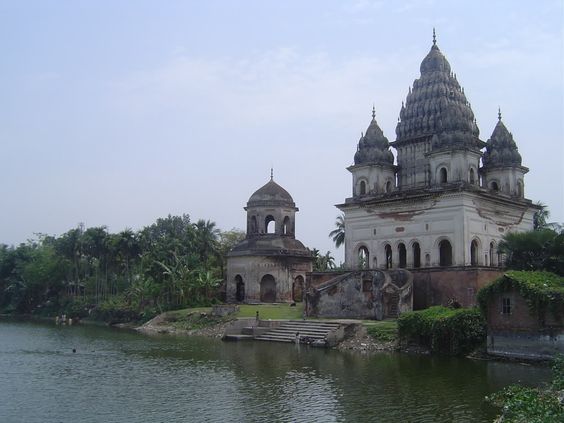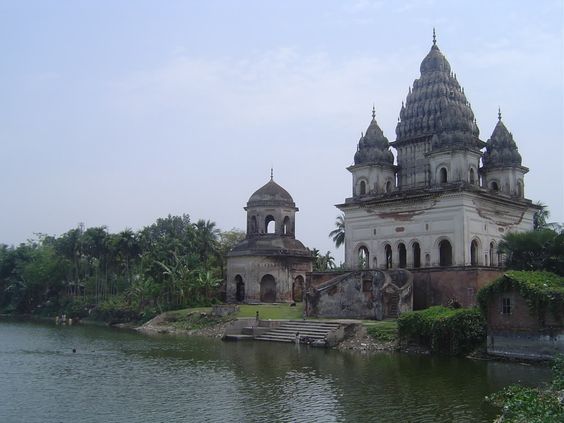 81. Batalha Monastery, Batalha, Portugal
One of the best and examples of Late Gothic architecture in Portugal.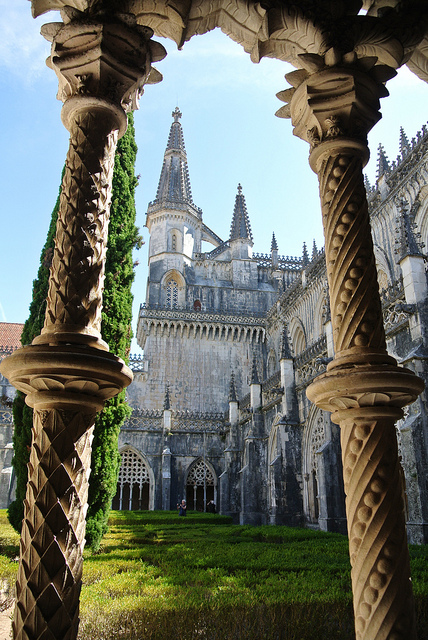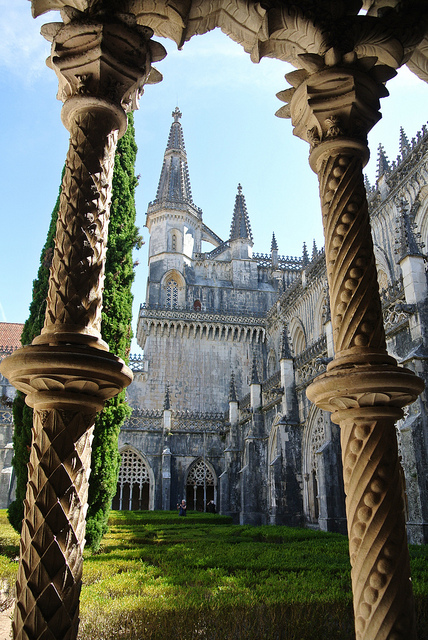 82. Meteora Monastery, Meteora, Greece
One of six monasteries built on natural sandstone rock pillars.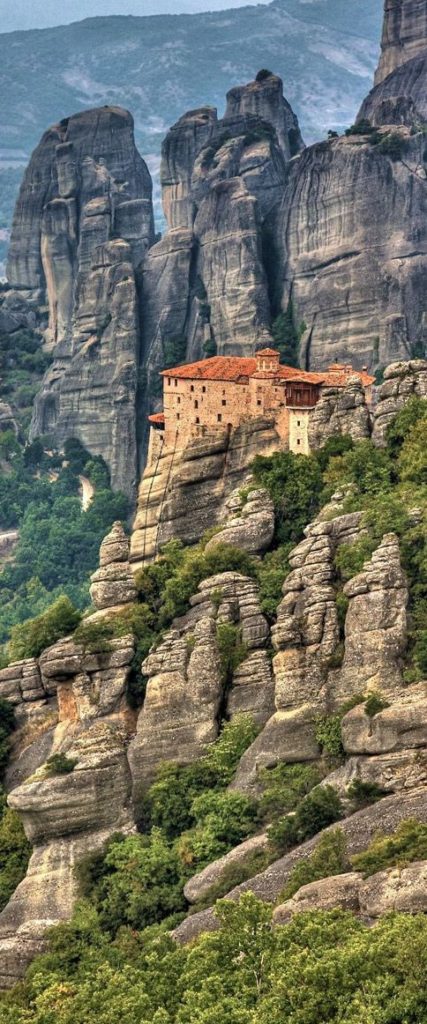 83. The Great Mosque of Tuban, Java, Indonesia
A very colorful mosque.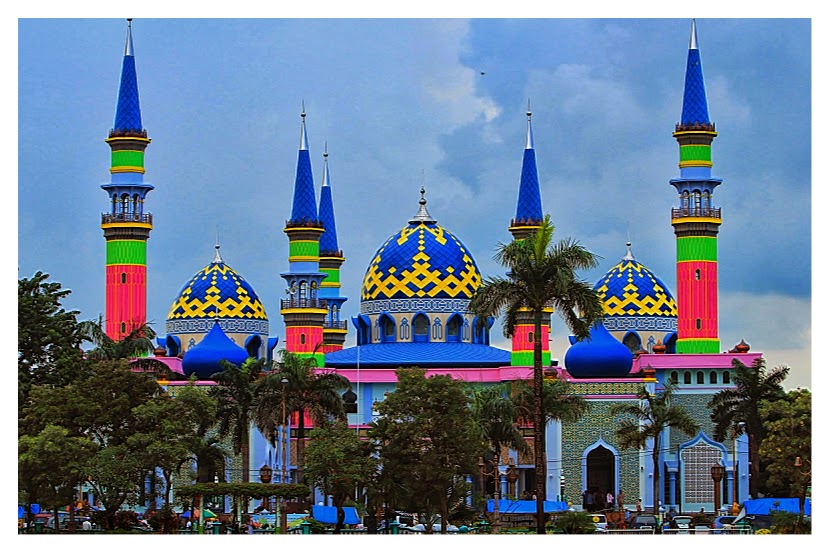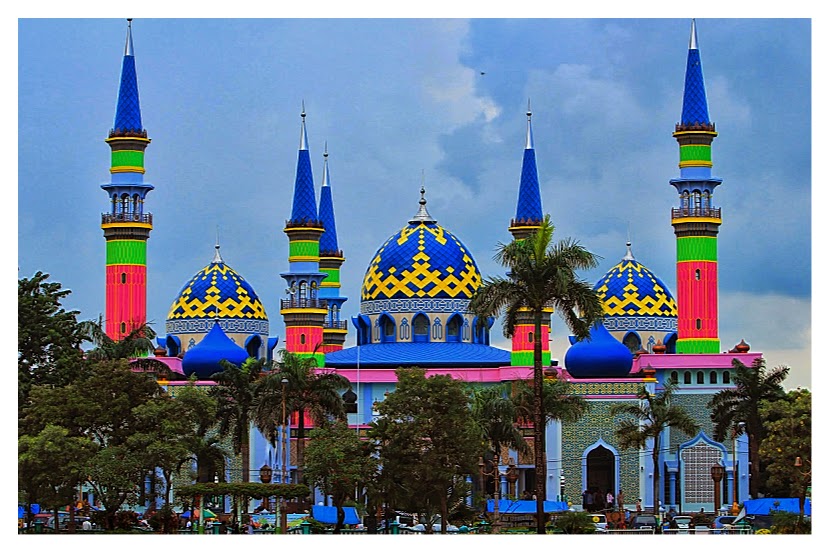 84. Kyaiktiyo Pagoda, Mon State, Myanmar
A well-known Buddhist pilgrimage site.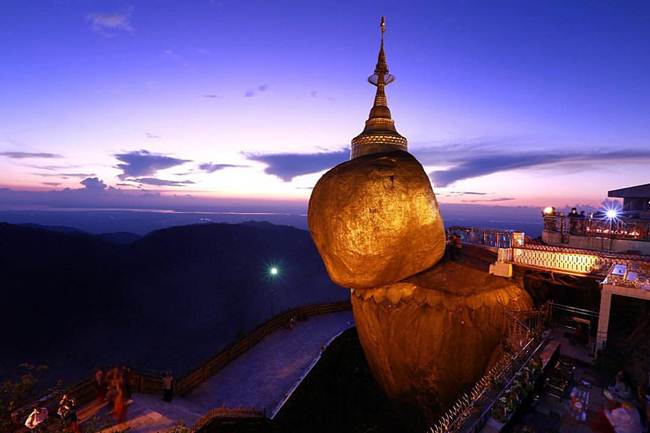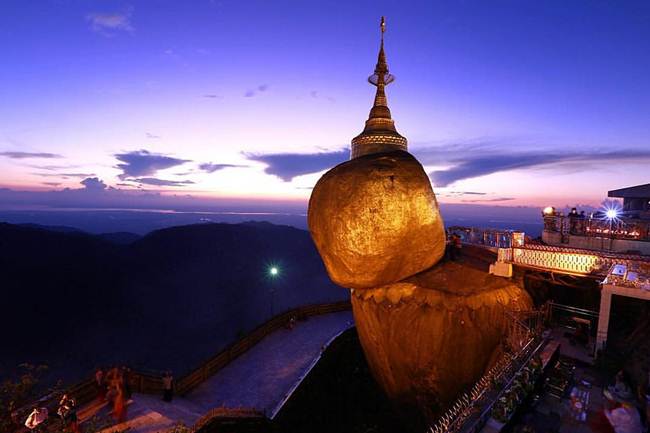 85. Great Mosque of Djenné, Djenné, Mali
The largest mud brick or adobe building in the world.
86. Erdene Zuu Monastery, Övörkhangai Province, Mongolia
Planners attempted to create a long surrounding wall.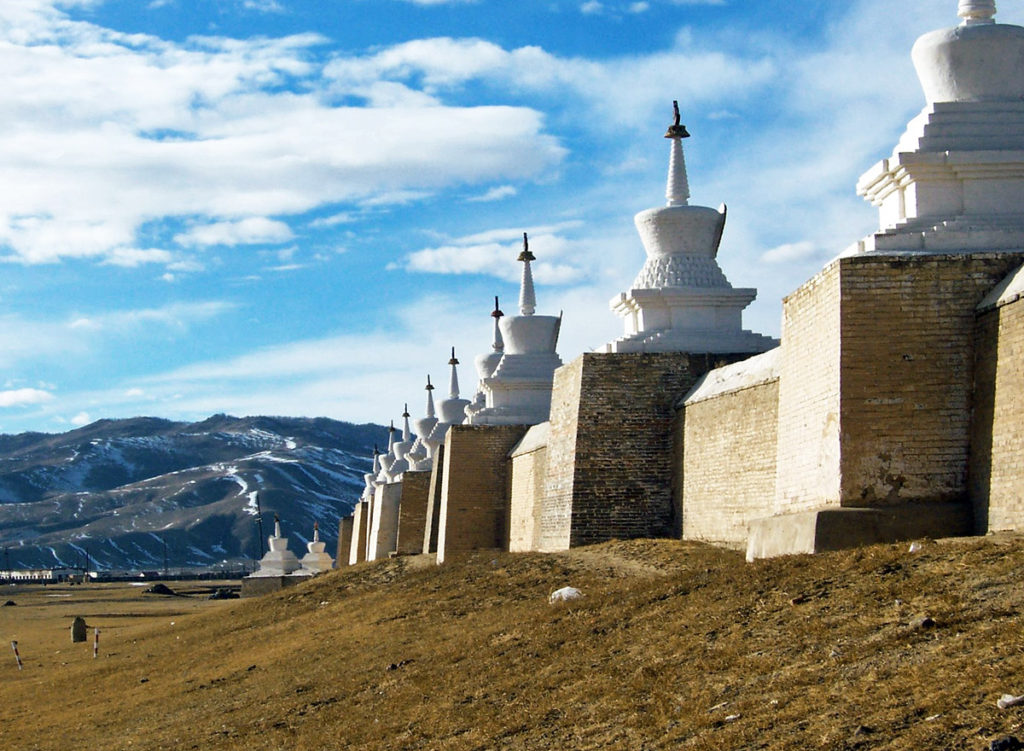 87. Holy Spirit Catholic Church, Paks, Hungary
On the spires are a sun, a cross, and a crescent moon( the symbol of Islam).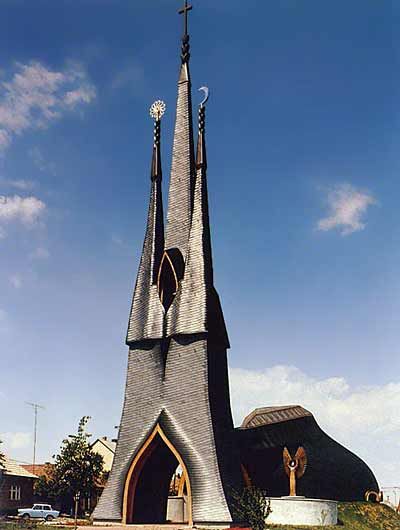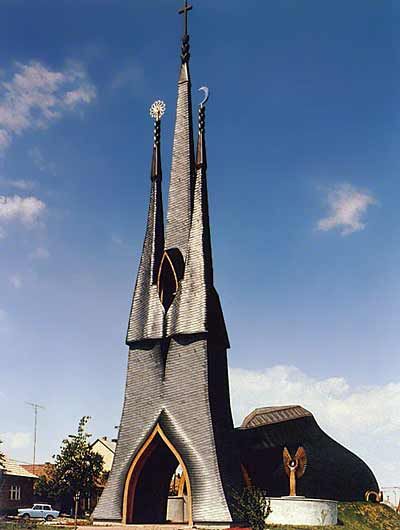 88. Chapel of the Holy Cross, Sedona, Arizona
A chapel built into the mesas.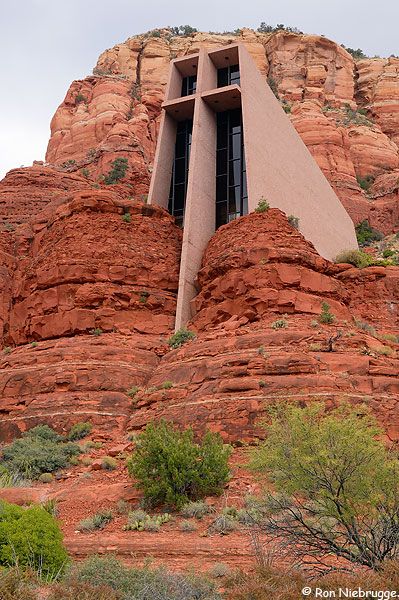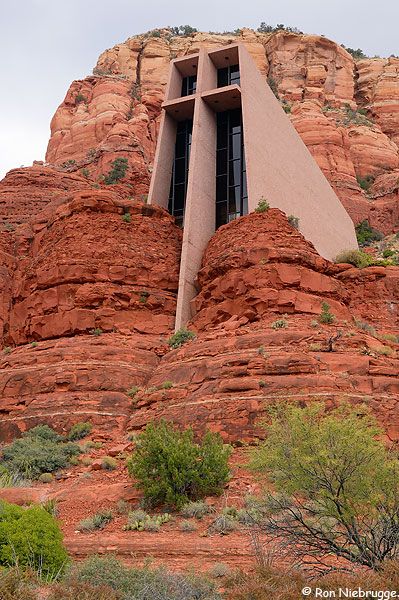 89. Hagia Sophia, Istanbul, Turkey
Famous for its massive dome.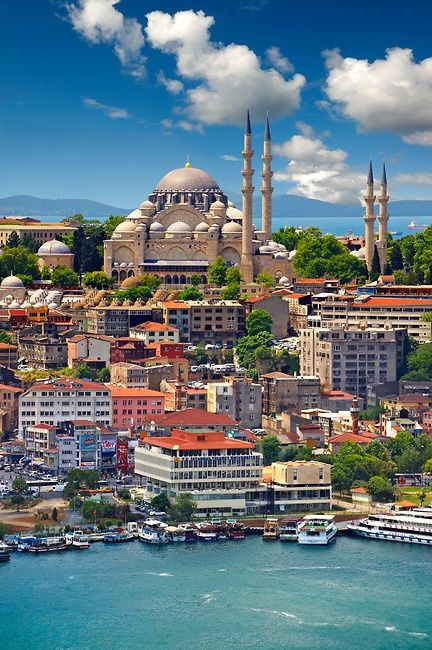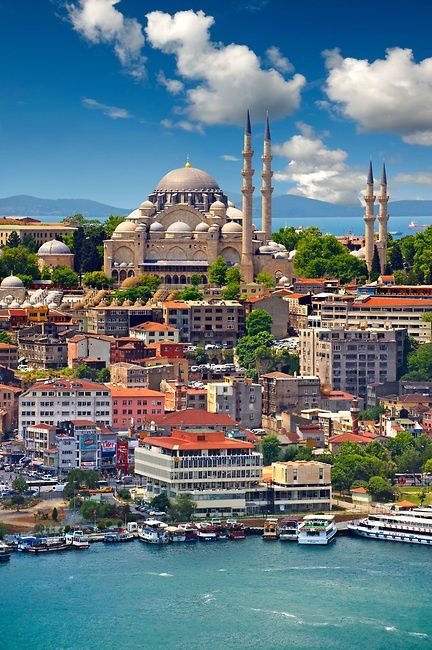 90. Popa Taungkalat Shrine, Myanmar
A Buddhist monastery sitting on the peak of Mt. Popa.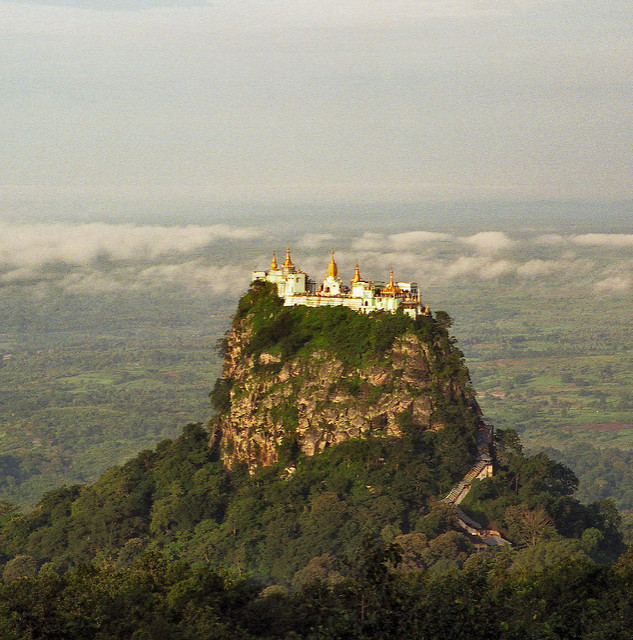 91. Temples of Bagan, Myanmar
The remains of over 2,200 temples and pagodas can be found here.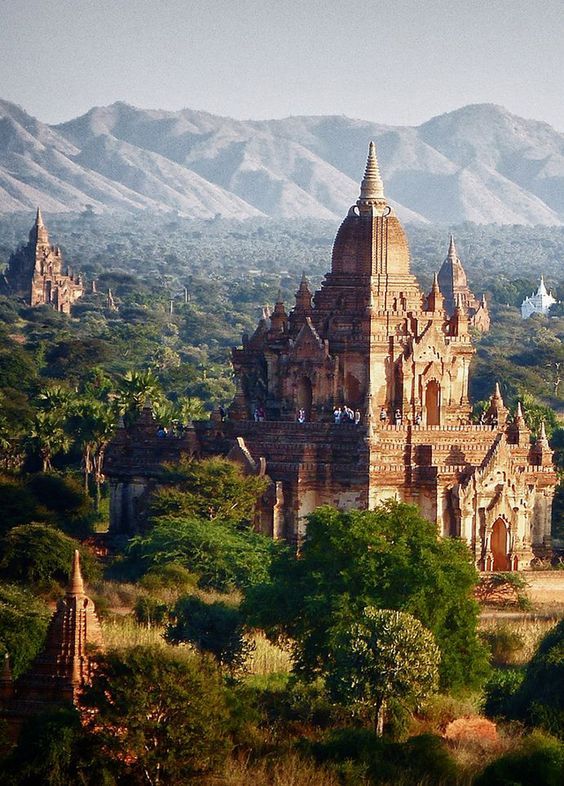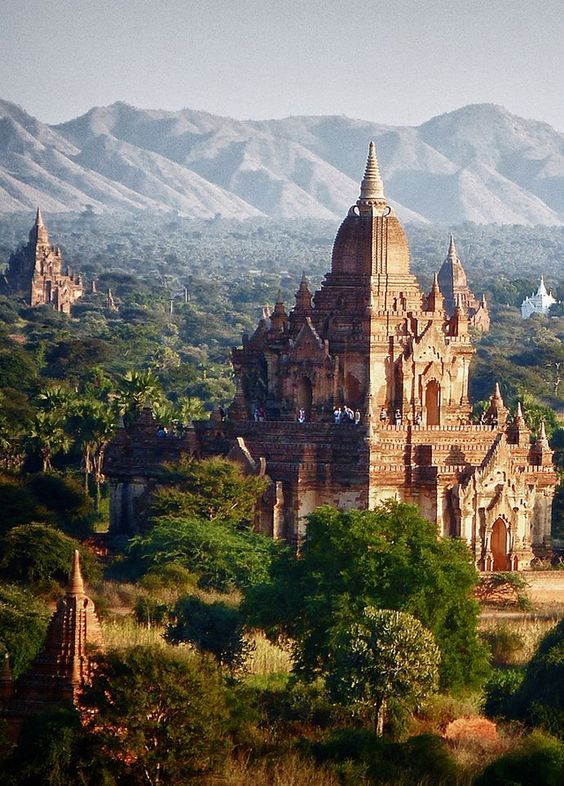 92. Samarinda Islamic Center Mosque, Kalimantan Timur, Indonesia
It stands out with its large, decorated dome.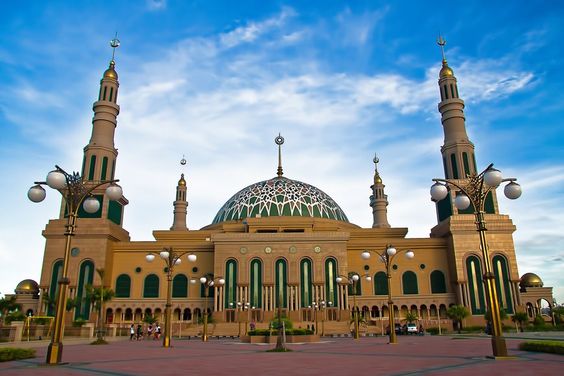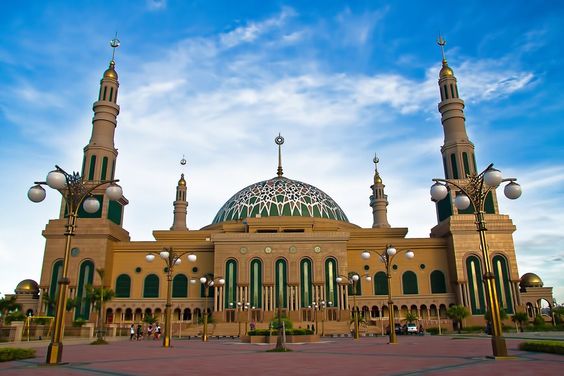 93. Bayon Temple, Angkor Thom, Cambodia
Lesser-known but perhaps even more beautiful than Angkor Wat.
This is one of my favorite pictures on this list, so let me know if you know the source!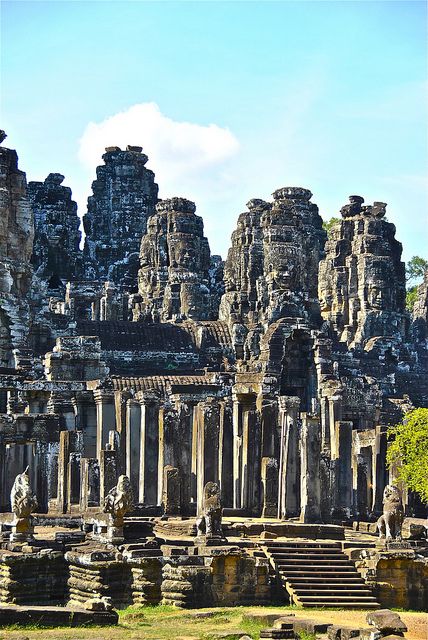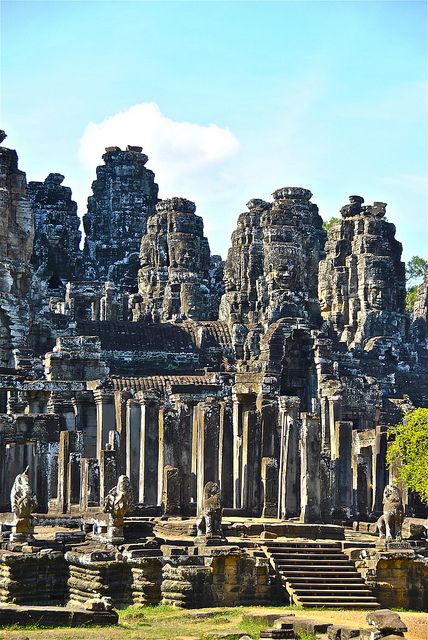 94. The Parthenon, Athens, Greece
The famous temple on the Athenian Acropolis.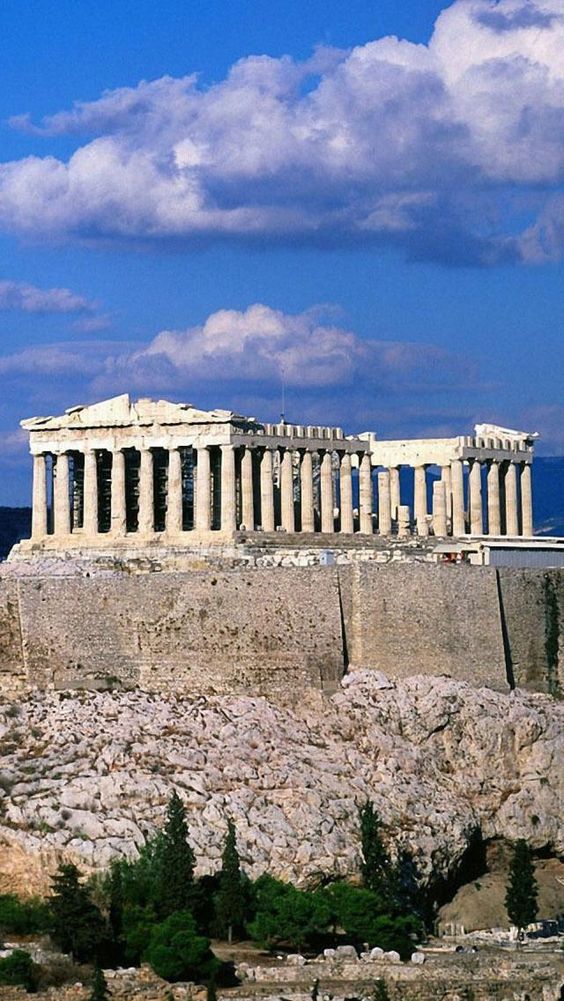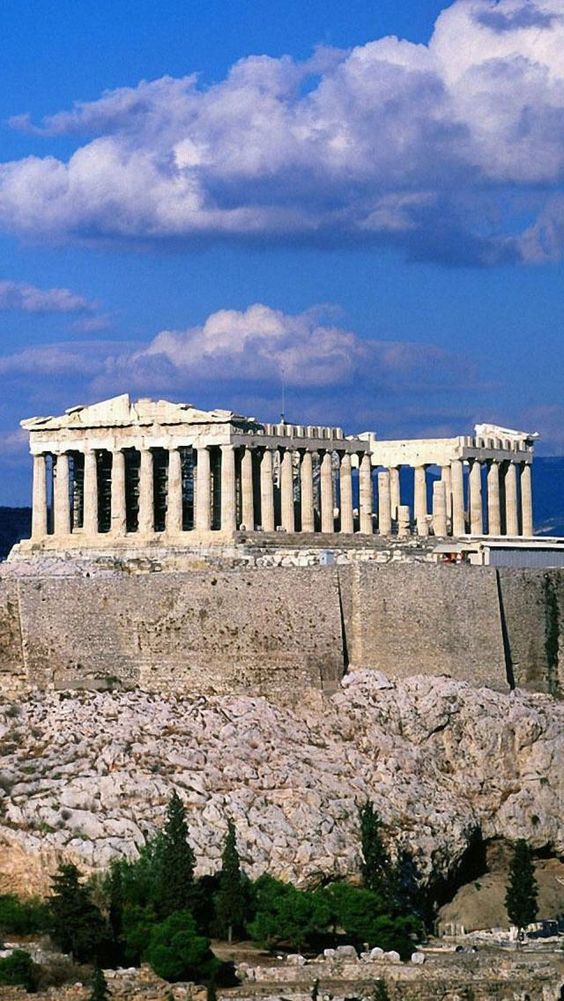 95. Seiganto-ji temple, Wakayama Prefecture, Japan
A UNESCO world heritage site at Nachi Falls.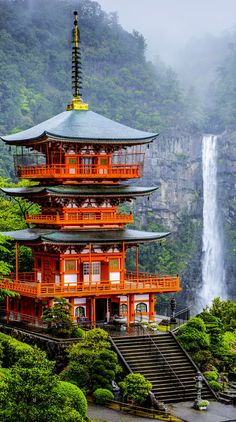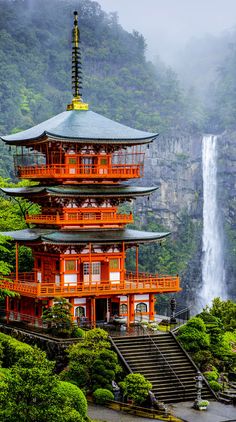 96. St. Georges Monastery, Wadi Qelt, Israel
A sixth-century cliff-hanging complex.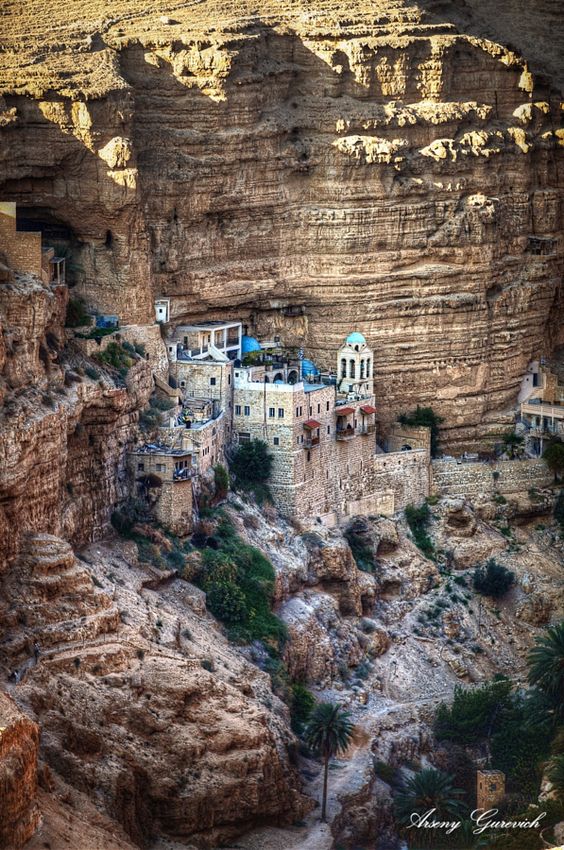 97. Stroganov Chruch, Nizhny Novgorod, Russia
Another colorful Russian church.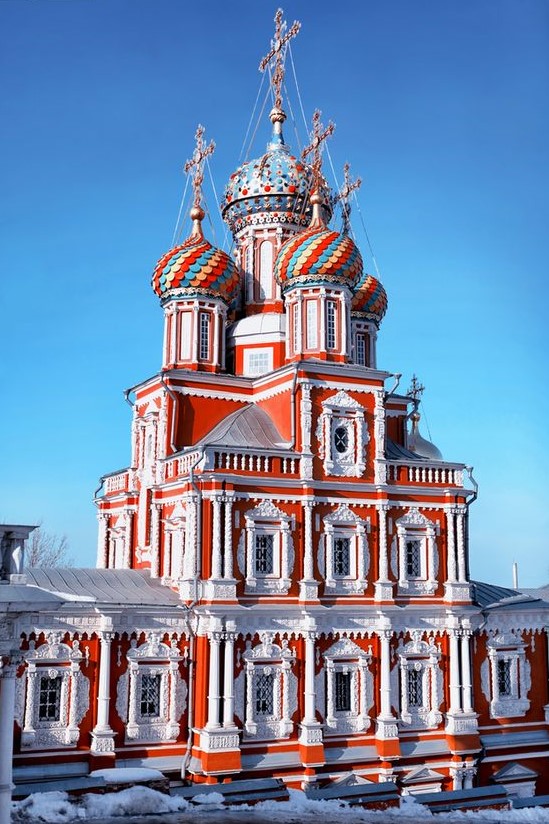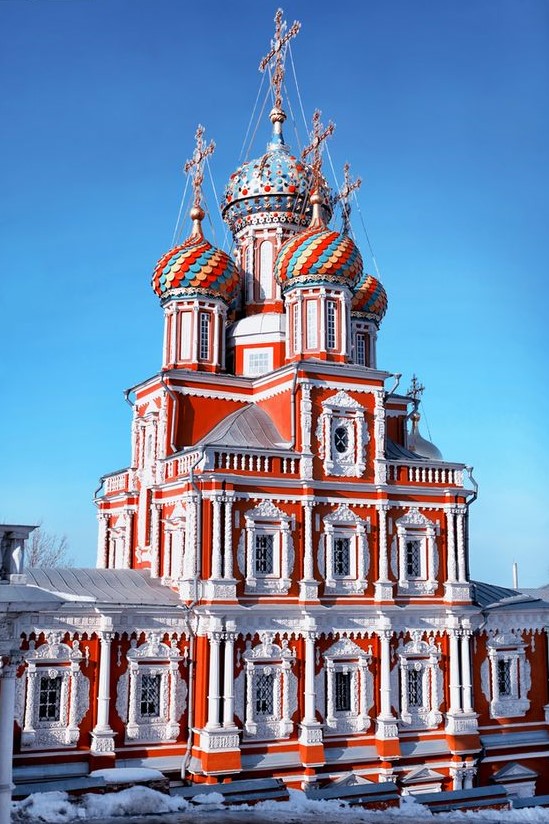 98. Itsukushima (or Miyajima/Shrine Island), Japan
A UNESCO world heritage site.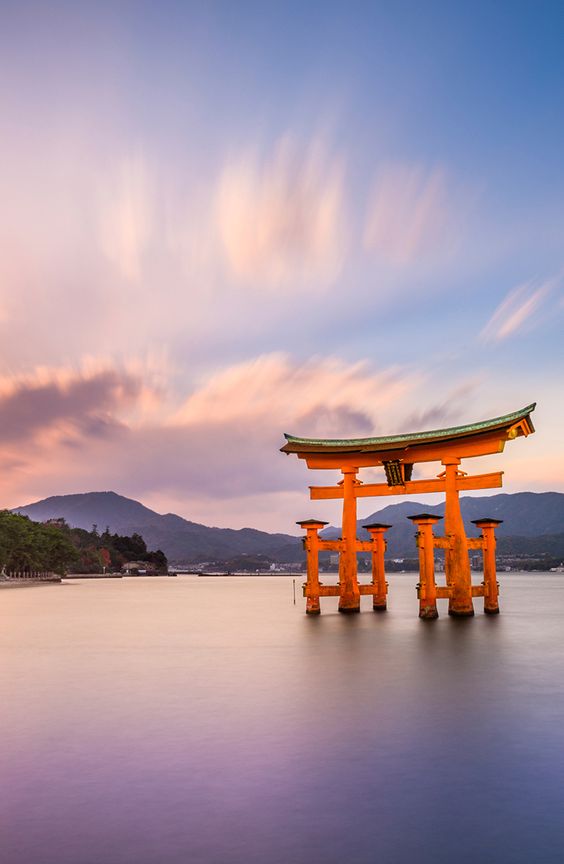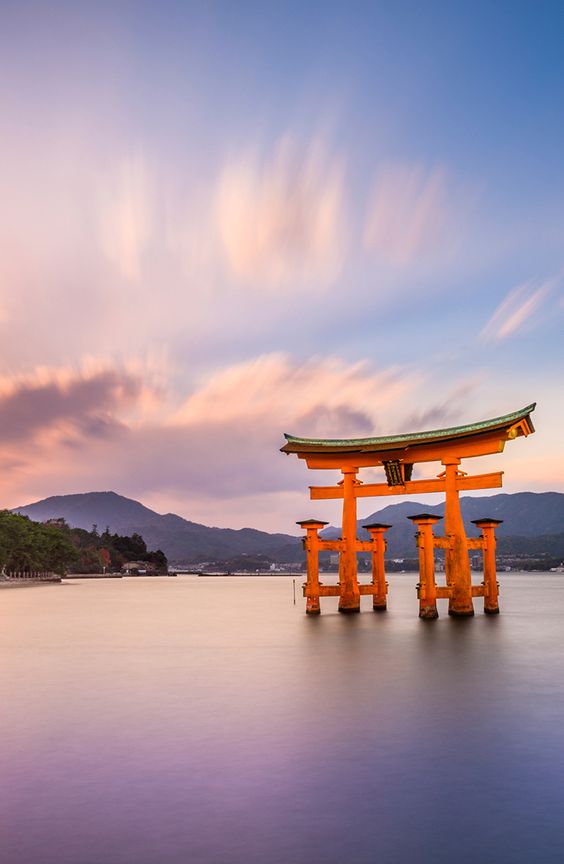 99. Trierer Dom, Trier, Germany
The oldest cathedral in the country.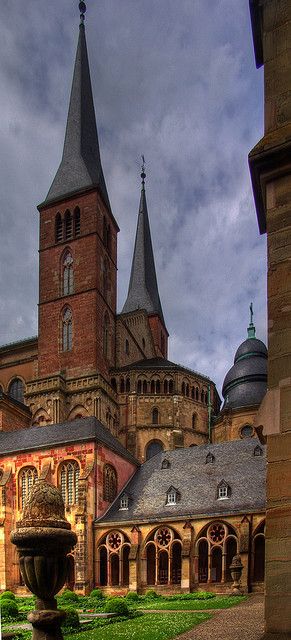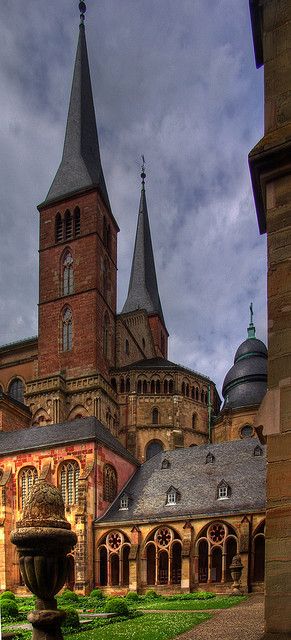 100. Trinity Lavra of St. Sergius, Sergiev Posad, Russia
This monastery is the spiritual centre of the Russian Orthodox Church.