The 100 Most Amazing, Unique, and Beautiful Hotels In The World
You may have enjoyed looking through the 100 Most Beautiful Places In The World, and the overwhelmingly positive reactions I've gotten from that post have encouraged me to create this list of the 100 most amazing, unique, and beautiful hotels in the world.
Also see the 100 Most Beautiful Places in the World and the 50 Greatest Festivals in the World.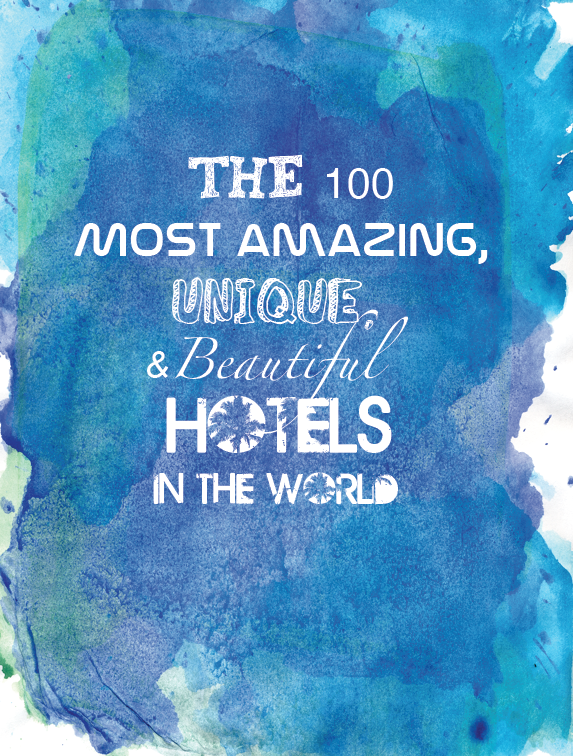 I've used my discretion to choose what I think are the most wonderful and amazing hotels- which means that some of the more famous unusual hotels are omitted from this list because they are downright ugly and I don't see why anybody would want to stay in them. And there is no concept art- if it doesn't exist, it is not on this list. This is a list of 100 beautiful, quality, unique hotels that anyone would love to visit on a special occasion. The list is in no particular order.
1) Whitepod Hotel, Switzerland
An Eco-luxury alpine escape for adventure seekers. Website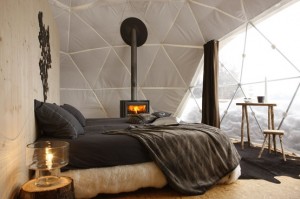 2) Attrap Reves, France
This extraordinary bubble hotel lets you sleep comfortably but still feel like a part of nature and the night sky. Website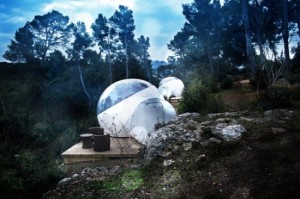 3) The Caves Resort, Jamaica
A luxurious oceanfront resort built into the cliffs. Website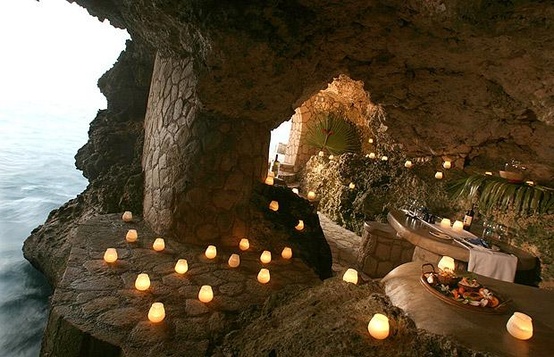 4) Hotel de Glace, Canada
A magical hotel intricately sculpted from ice. Website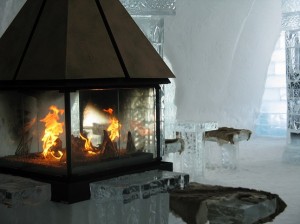 5) Magic Mountain Lodge, Chile
A strange place for Eco tourists to feel close to nature. Website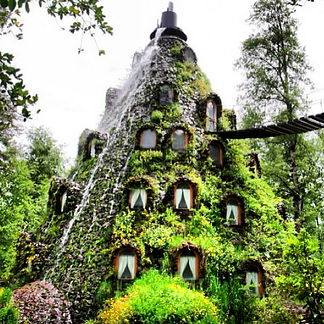 6) Singita Sweni, South Africa
One of the many luxurious game reserves in southern Africa. Website

 7) Sala Silvermine, Sweden
An underground hotel with a few unique guest rooms. Website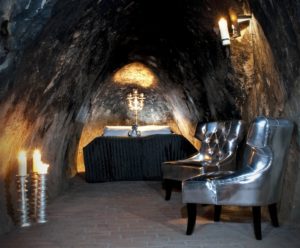 8) Poseidon Undersea Resort, Fiji
An underwater resort. Although it is up and running, I cant seem to find a single photograph- so you get concept art instead. If I'm buying into a hoax, let me know. Website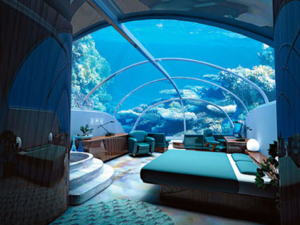 9) Iglu Dorf, Switzerland
Spend the night in a cozy igloo in a winter wonderland. Website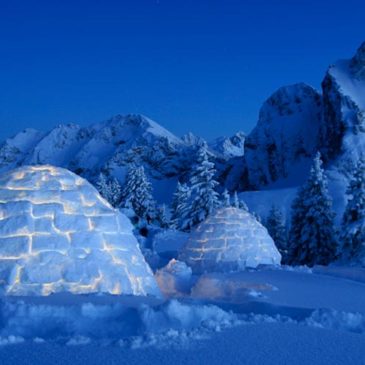 10) The Atomium, Brussels
This strange structure provides an escape from everyday life and is an experiment in communal living. Website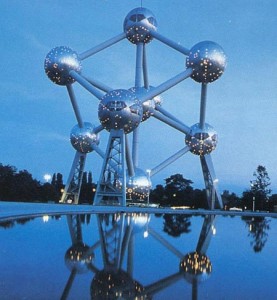 11) Ngorongoro Crater Lodge, Tanzania
Another gorgeous safari lodge in Africa that puts you close to nature. Website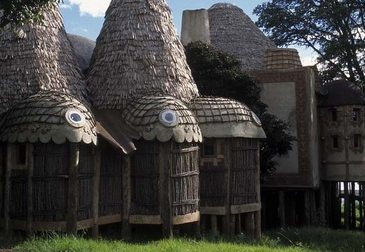 12) The Oberoi, India
Staying in this gorgeous hotel will make you feel like royalty. Website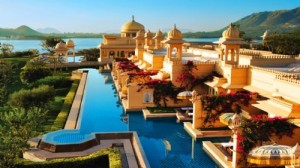 13) Jade Mountain, St. Lucia
A stunning luxury resort in a tropical paradise, with private infinity pools. Website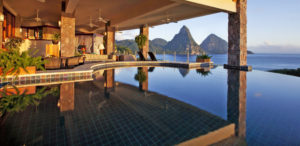 14) Ice Hotel, Sweden
Staying in the largest ice hotel in the world is like living inside a diamond. Website
15) Kakslauttanen Igloo Village, Finland
A magnificent  winter wonderland with bold colors and luxurious accommodations. Website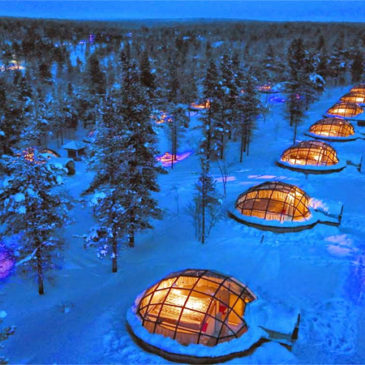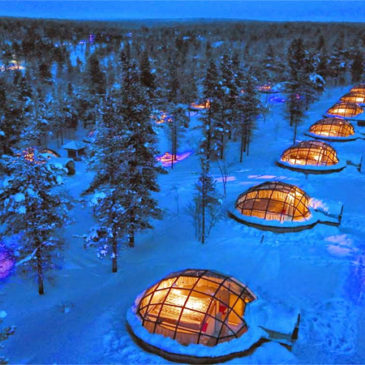 16) Juvet Landscape Hotel, Norway
Located in the heart of a fairytale forest, each room has at least one wall of glass and overlooks the dramatic scenery. Website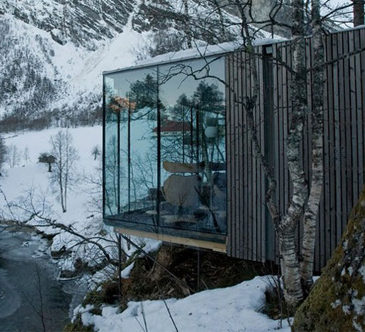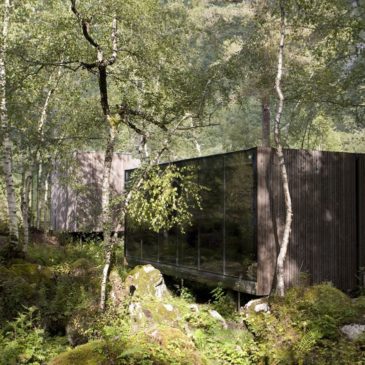 17) Nhow Berlin, Germany
A vibrant and colorful hotel dedicated to celebrating music. Website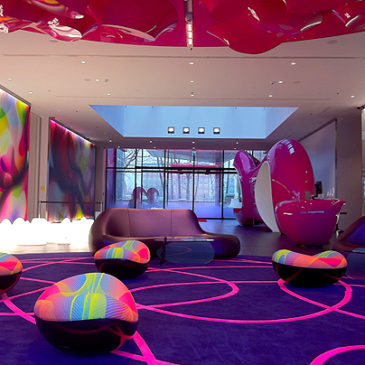 18) Amangiri Resort, Utah, USA
A luxurious hotel designed to blend into the desert landscape. Website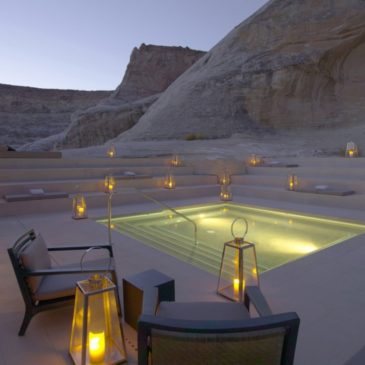 19) Viceroy Hotel, Bali
A stunning hotel in paradise with an amazing view. Website
20) Sorrisniva Iglo Hotel, Norway
Another magical ice dwelling for the adventure seekers. Website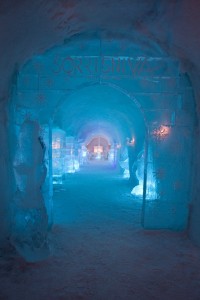 21) Ubud Hanging Gardens Hotel, Bali
Where each room comes with a private infinity pool hanging over an island jungle paradise. Website
22) The Mirrorcube Tree House Hotel, Sweden
Stunning rooms of glass hang nearly invisibly among the trees of a winter landscape. Website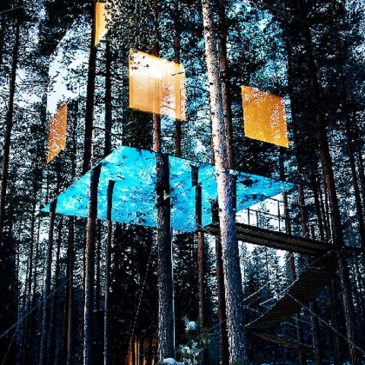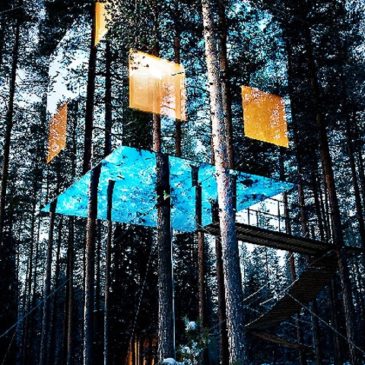 23) Hotel Villa Honegg, Switzerland
Comes with an amazing view of the Swiss Alps from a steamy infinity pool. Website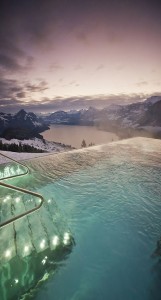 24) Fairy Chimney Hotel, Turkey
Hotel built into an alien landscape. Website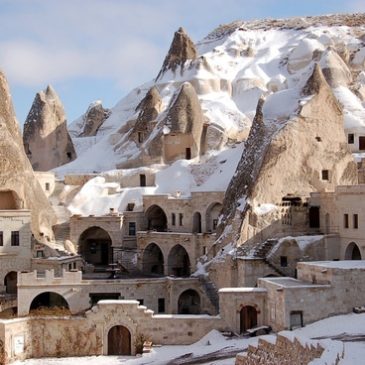 25) Atholl Palace Hotel, Scotland
A majestic castle hotel overlooking the highlands. Website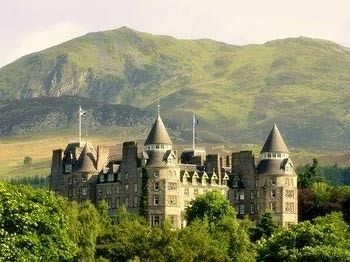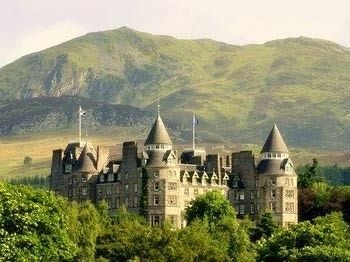 26) Barin Ski Resort, Iran
A futuristic resort with modern comforts. Website unknown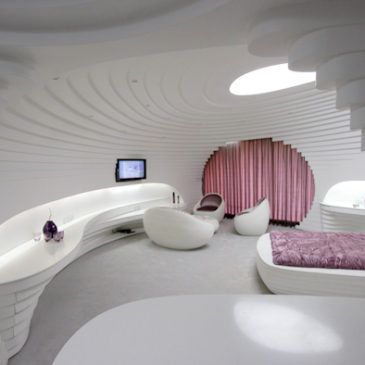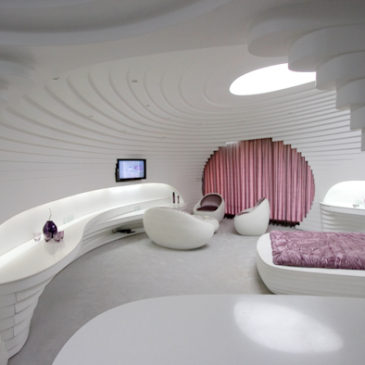 27) Air Hotel, Belgium
Whimsical hotel rooms built off the ground are an exciting place to spend the night. Website unknown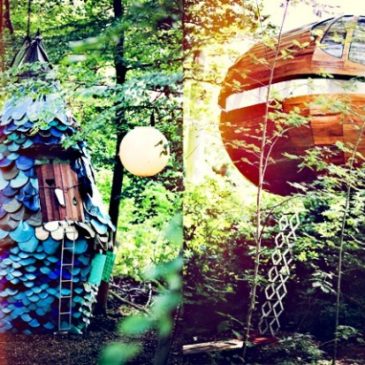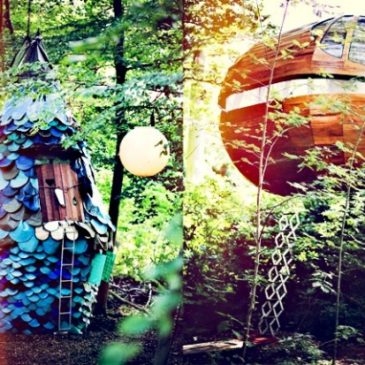 28) Koija Star Beds, Kenya
Part of a larger resort, these star beds are a truly unique way to spend a night under the stars. Website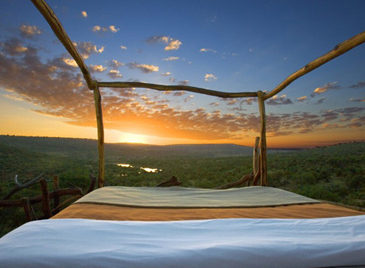 29) Jade Screen Hotel, China
A hotel built into the mind bogglingly beautiful cliffs of China. Website unknown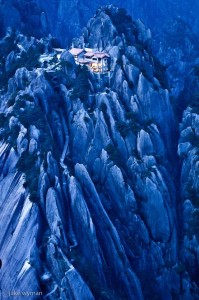 30) Orient Express Safari Camp, Botswana
Yet another gorgeous and luxurious game camp in southern Africa. Webstite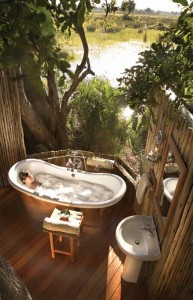 31) Propeller Island City Lodge, Germany
Many themed rooms provide a unique atmosphere without being too kitschy like other theme hotels; this is the amazing mirror room. Website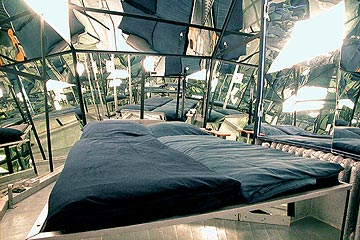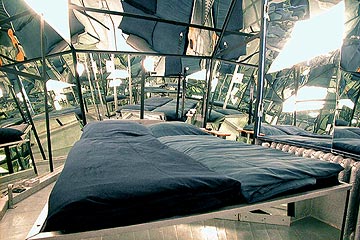 32) Free Spirit Spheres, Canada
Spherical tree houses constructed like boats hang among the foliage. Website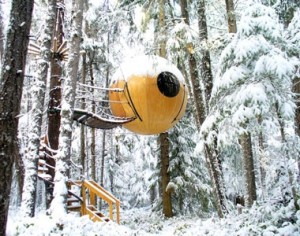 33) Quinta Real Zacatecas, Mexico
Built around an old bullring and updated to be grand and elegant. Website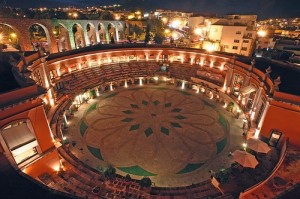 34) Hotel Endemico, Mexico
The setting and comfort of these little rooms packs a surprising punch for the size. Website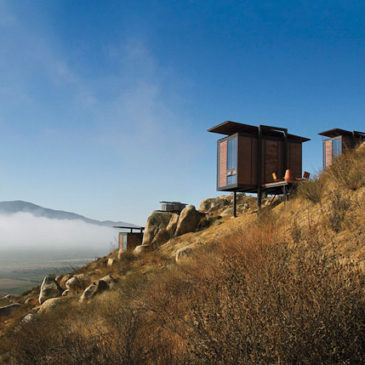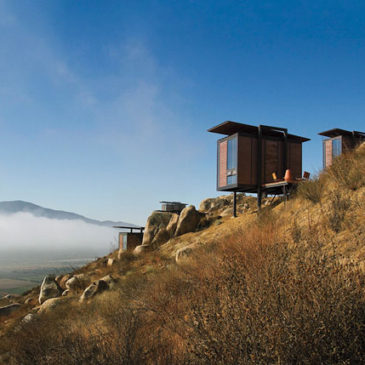 35) Tree House Point, Washington, USA
Little cabins in the canopy provide an upgraded wilderness experience. Website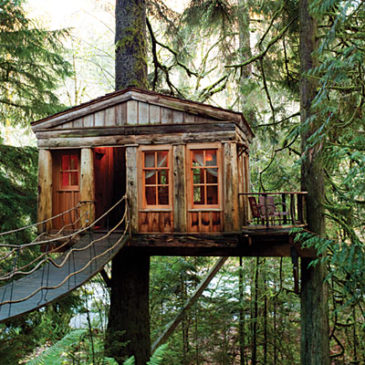 36) Aurora Express, Alaska, USA
The train converted to a hotel retains some old school elegance without being too corny. Website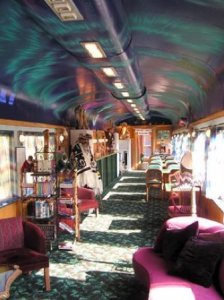 37) Kolarbyn, Sweden
Traditional forest huts in the woods, like little fairy houses. Website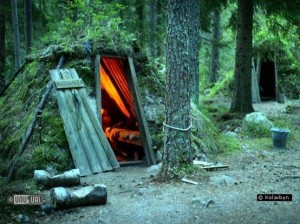 38) Eco Camp Patagonia, Chile
These cozy and comfortable domes are an Eco-friendly place to stay in one of the most beautiful places in the world. Website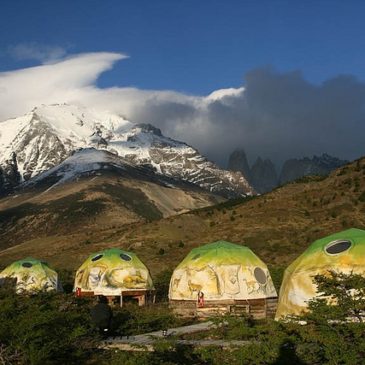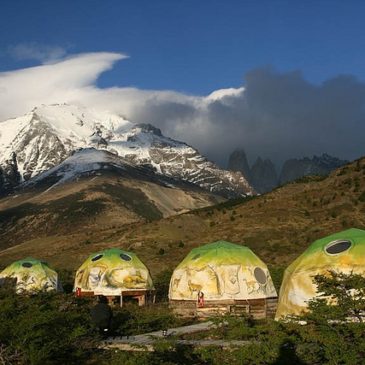 39) Hotel Jested, Czech Republic
A strange and tough structure built atop the mountains. Website unknown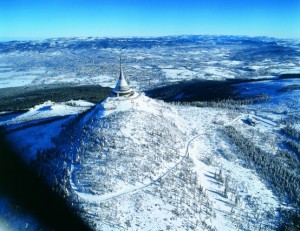 40) Hotel Puerta America, Spain
Stay in one of the many exotic and futuristic rooms at this unique hotel. Website unknown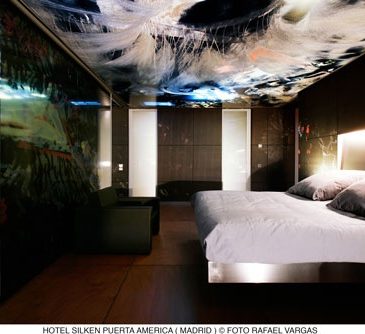 41) One by the Five Hotel Paris, France
One room superbly decorated for a romantic couples experience. Website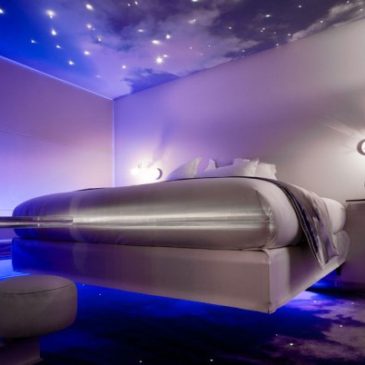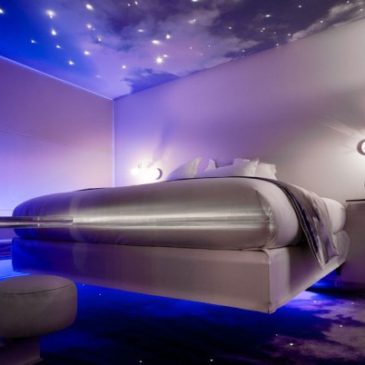 42) Crazy Bear Hotel, United Kingdom
There is a fine line between extravagant and kitsch, but this hotel is go big or go home. And it looks awesome. Website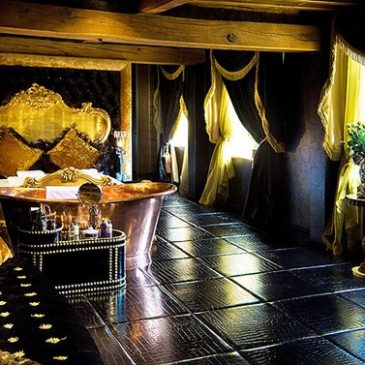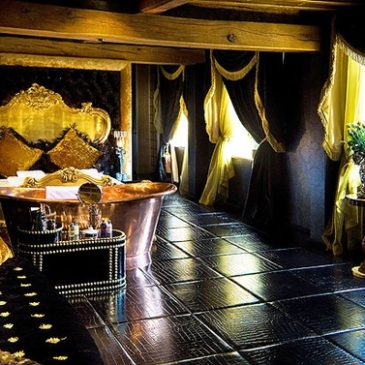 43) Katikies Hotel, Santorini, Greece
Stunning white walls built into the cliffs overlooking the sea provide an luxurious and exotic escape. Website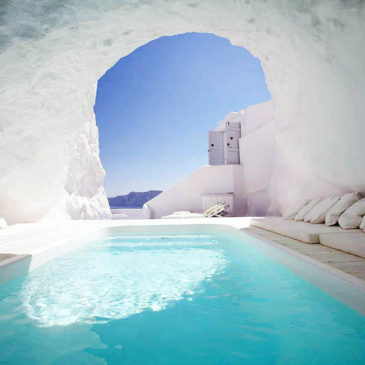 44) Seven Hotel, Paris, France
This gorgeous hotel is sleek, modern, and mysterious. Website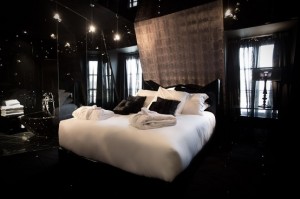 45) Jumbo Stay, Sweden
A Boeing 747 turned hotel provides a unique, but rather cramped, hotel experience. Website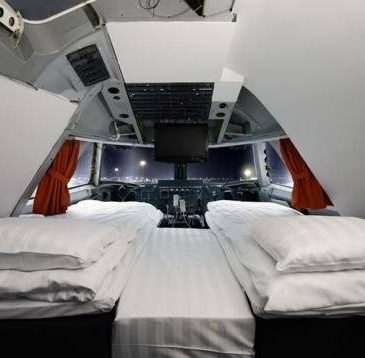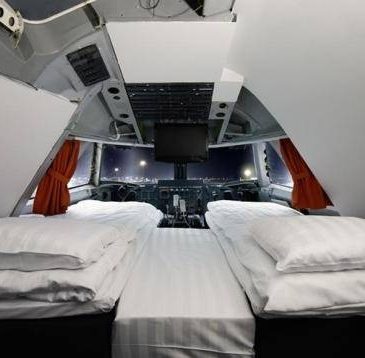 46) FantaSuite Hotel, Minnesota, USA
A hotel with various strangely themed rooms, seems a little on the lower quality side but still fun. Website unknown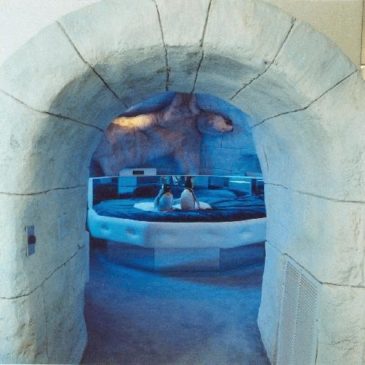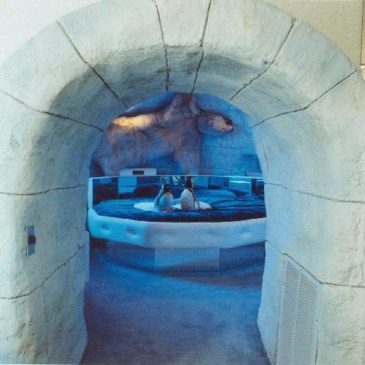 47) Cabanes Als Arbres, Spain
Another fun and comfy treehouse hotel with a spectacular view of the forest. Website
48) Locanda Rosa Rosae Inn, Italy
This very romantic inn considers all the details and provides a luxurious, back-to-basics hideaway. Website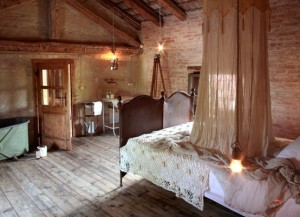 49) Kasbah Du Toubkal Hotel, Morocco
The colorful architectural flair of Morocco comes through in this luxurious hotel set amongs the highest mountain peaks of North Africa. Website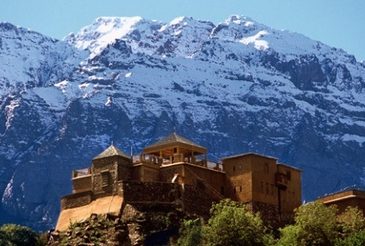 50) Hotel Antumalal, Chile
This luxurious hotel plays with rich textures and colors for a comfortable experience in lush private gardens. Website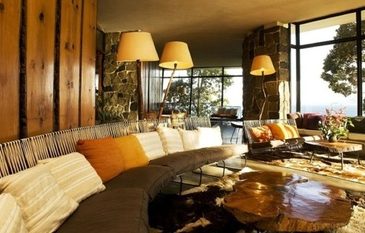 51) Marrakech Hotel, Morocco
One of the most beautiful, colorful, and luxurious hotels in one of the most beautiful places in the world. Website unkown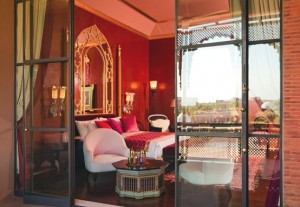 52) Saguaro Hotel, California, USA
This hotel is colorful and vibrant, inside and out, and is an exciting place to stay in an exciting town. Website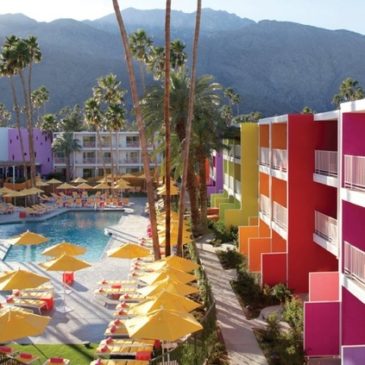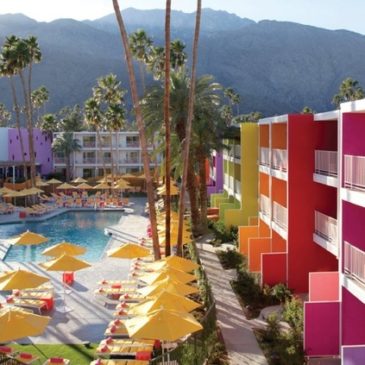 53) Wanderlust Hotel, Singapore
This hotel has themed rooms, but they are pretty epic and unique, and seem to remain high-quality rather than kitschy. Website
54) Hotel Missoni, Scotland
This hotel has a sleek and modern style all its own, with bold and vibrant colors and decor. Website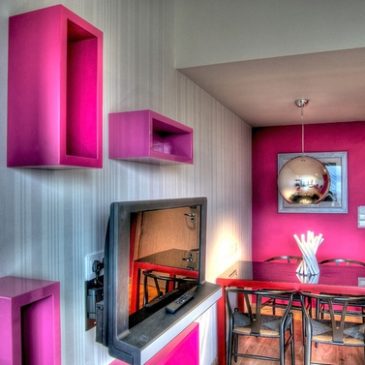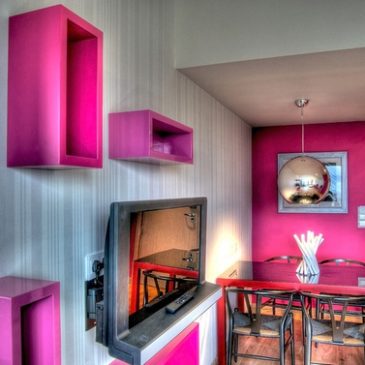 55) W Retreat & Spa, Puerto Rico
This hotel is exquisitely detailed and uniquely designed for an exotic getaway. Website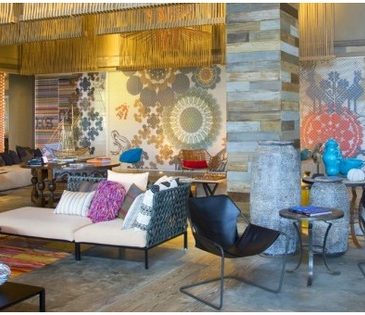 56) Hotel Areias do Seixo, Portugal
A super classy, sleek, and bold hotel for luxury seekers. Website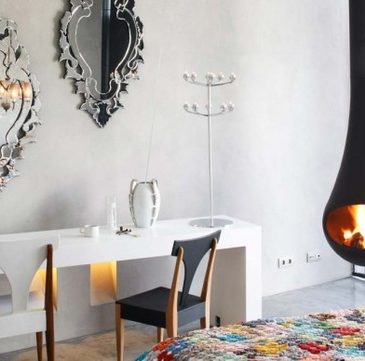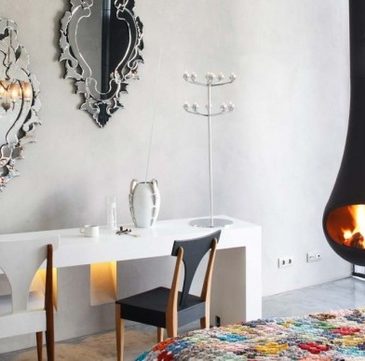 57) Sofitel So Bangkok,Thailand
A stunning and bold hotel with rich modern comforts. Website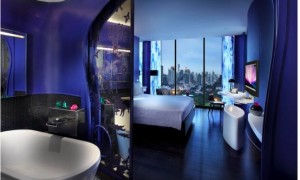 58) Citizen M Hotel, England
This vibrant and quirky hotel focuses on what is new and stylish. Website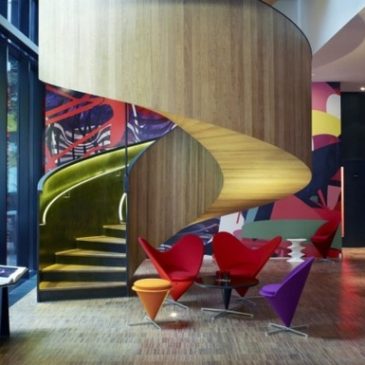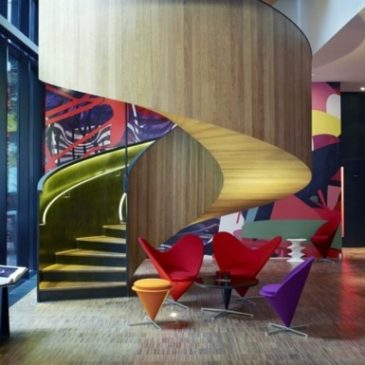 59) Buqshan Hotel, Yemen
A colorful hotel in an arid landscape. Website unknown
60) Taj Lake Palace, India
A majestic hotel in the middle of a lake, with an air of royalty. Website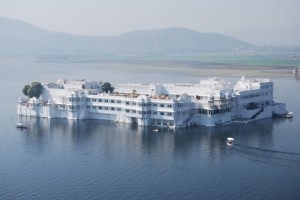 61) Adrere Amellal Ecolodge, Egypt
A simple but fun setting built into the natural environment. Website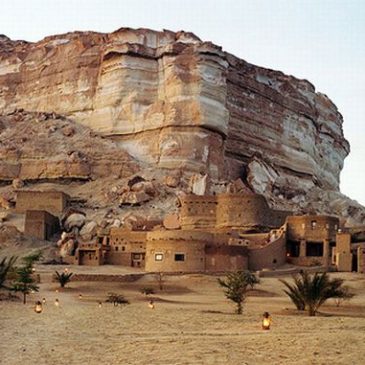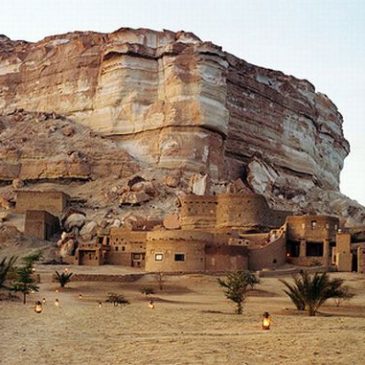 62) Klapsons Hotel, Singapore
A futuristic, bright, and sensory hotel designed to provide guests with a unique experience. Website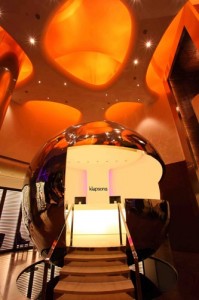 63) Grotta Palazzese Hotel, Italy
A spectacular hotel carved into a cave on the Mediterranean Sea. Website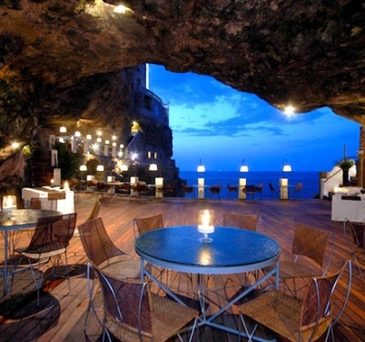 64) Monte Bianco, Italy
A hotel precariously perched on the mountainside. Website unknown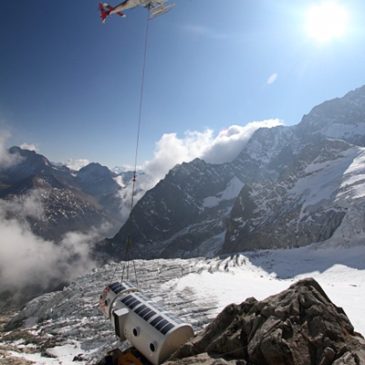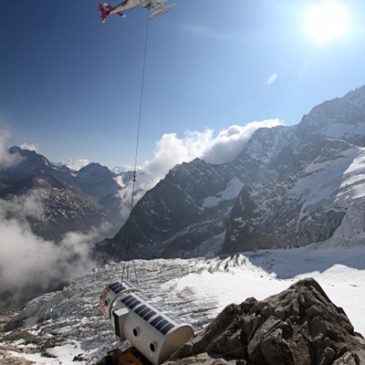 65) Hotel Costa Verde 727 Fuselage, Costa Rica
This old plane-turned-hotel is perched in the trees as if it crash landed there, and actually provides a surprisingly nice experience for guests. Website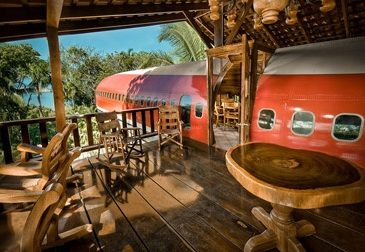 66) Yellow Submarine Hotel, England
A neat little hotel on water with a trippy interior. Website unknown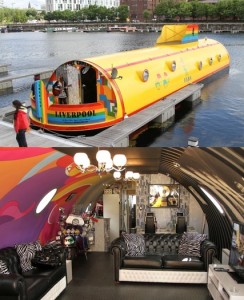 67) Hotel Parador de Ronda, Spain
A former town hall on the edge of a gorge provides an epic view. Website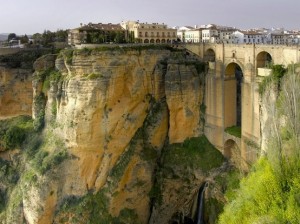 68) Yankee Ferry, New Jersey, USA
An old ferry converted into a wacky hotel. Website unknown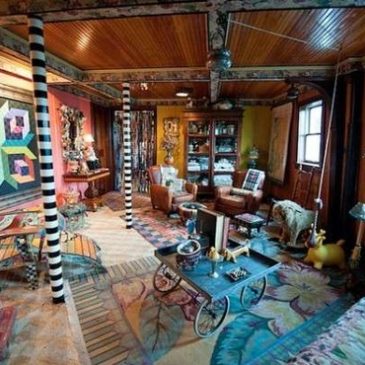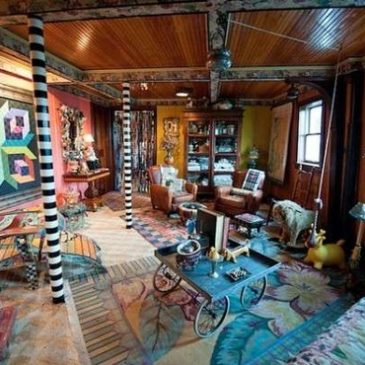 69) Giraffe Manor, Kenya
Where the giraffes stick their necks through the windows and eat dinner with you. Website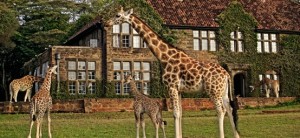 70) New Hotel, Greece
The design is modern and vibrant, but strange and quirky. Website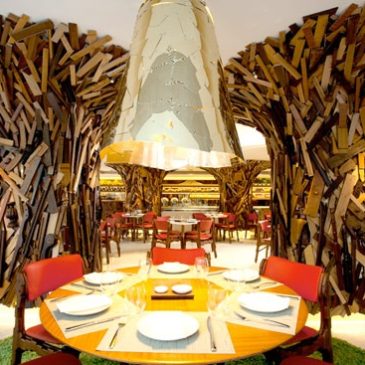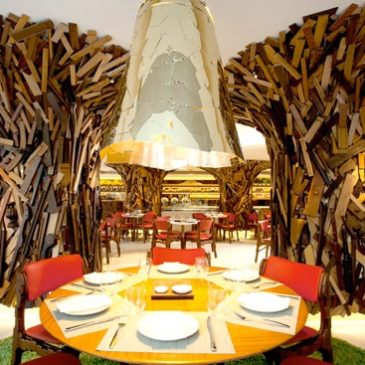 71) Burj Al Arab, Dubai
The iconic and futuristic hotel has quickly become a Dubai landmark. Website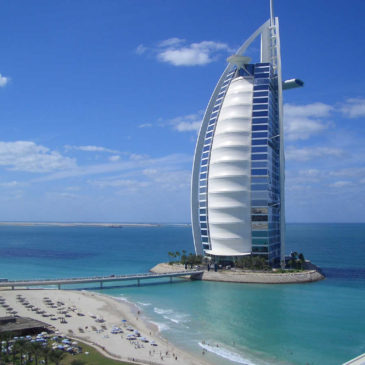 72) Cocoa Island Hotel, Maldives
The famous boat hotel in paradise. Website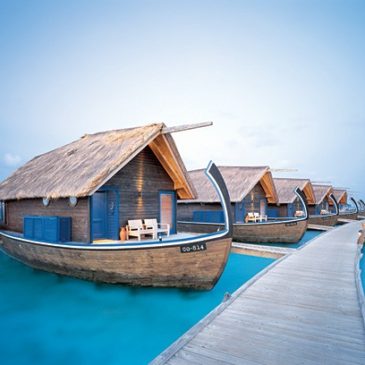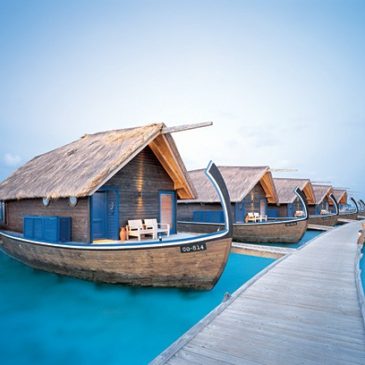 73) Hotel Marques de Riscal, Spain
Whimsical, curvy architecture and bright colors make this hotel an iconic part of the landscape. Website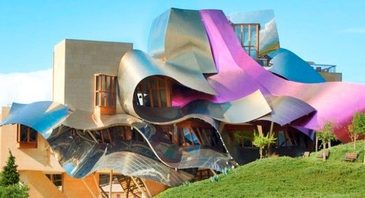 74) Boscolo Exedra, Italy
A modern luxury hotel that transports you to another world. Website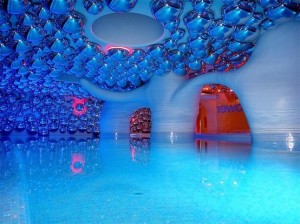 75) El Cosmico Hotel, Texas
Renovated RVs , teepees and yurts provide an artistic place to spend the night. Website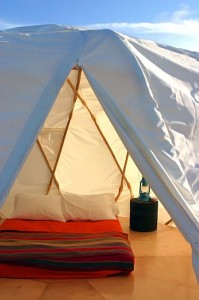 76) Llandudno Lighthouse Bed and Breakfast, Wales
A picturesque setting and old-world elegance in a lighthouse. Website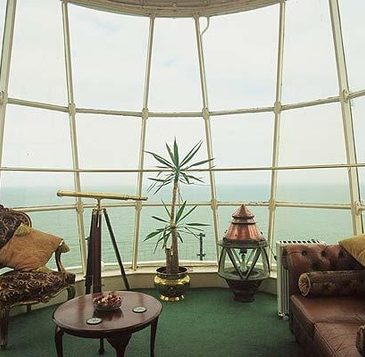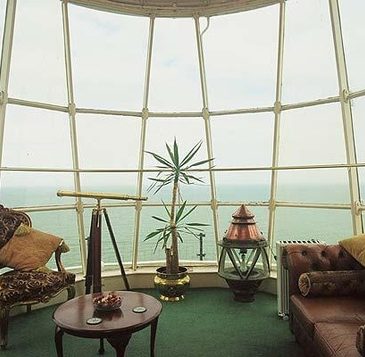 77) La Claustra, Switzerland
An underground hotel with a cool, mysterious atmosphere. Website unknown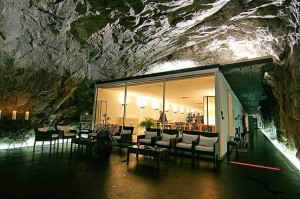 78) Chalet White Pearl, France
A rich and luxurious chalet with all the expensive amenities. Website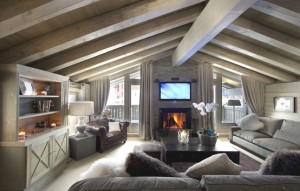 79) Museumotel, France
The fact that it is a motel should give you an idea about the quality, but the shape is unique and it looks cool from the outside. Website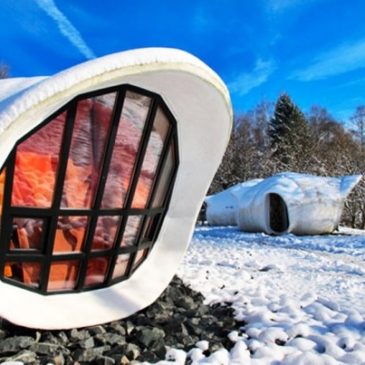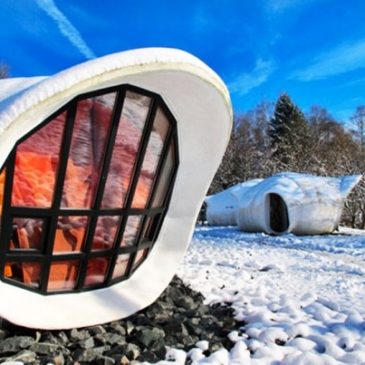 80) Hang Nga Guesthouse, Vietnam
The exterior is what earns this place a spot on the list, but from the few pictures Ive seen, the interior seems hideous. Website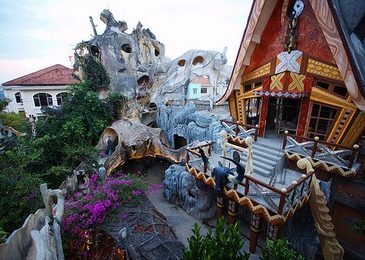 81) Palacio de Sal, Bolivia
Located in the strange salt flats, this hotel is entirely made of salt. What it lacks in style it makes up for in creative use of resources. Website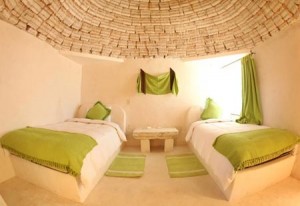 82) Jules Undersea Lodge, Florida, USA
Terribly ugly and cramped, this place makes the list for a great concept- it is the first underwater hotel. You have to scuba dive to get in. Website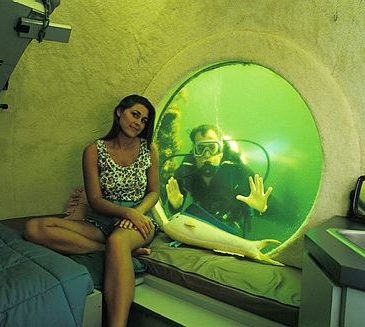 83) Marataba, South Africa
An ultra-luxurious game resort in the middle of the African wilderness. Website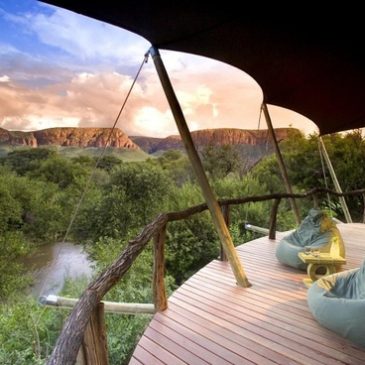 84) 25 Hours Hotel, Germany
A playful and unique hotel with whimsical decorations. Website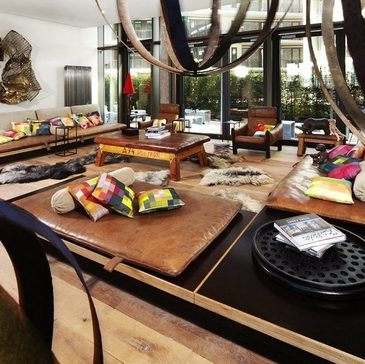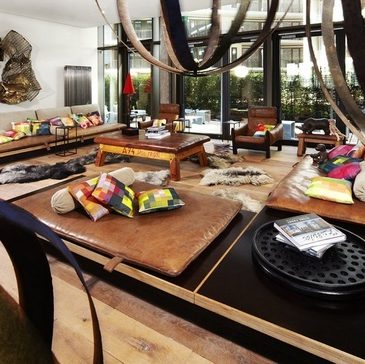 85) Una Vittoria, Italy
This hotel mixes old Italian art and tradition with modern style for a completely unique experience. Website

86) Hotel Everland, France
A one-room hotel in Paris with vibrant colors, sleek curves, and an amazing view of the Eiffel Tower. Website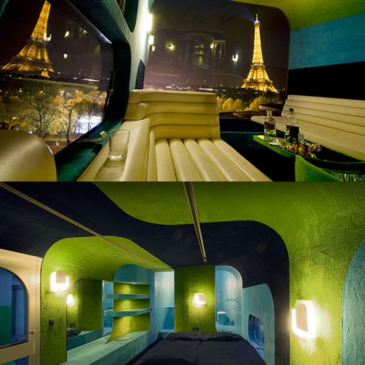 87) Earthship Biotecture, New Mexico, USA
Spend some time in this sustainable structure and feel closer to nature and the plants that grow inside. Website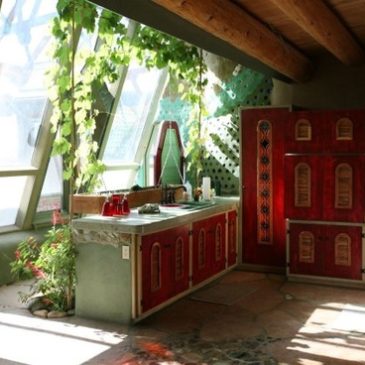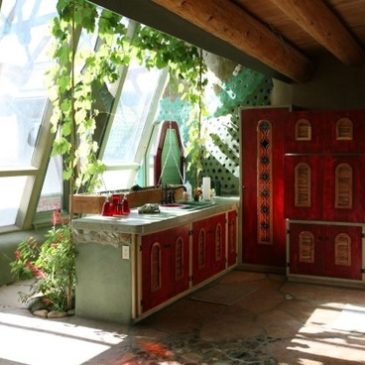 88) La Balade des Gnomes, Belgium
Jump right into a fairytale at this strange and intricate bed and breakfast. Website
89) Utter Inn, Sweden
This hotel, while cramped and unpleasant, makes the list because it is half underwater, and underwater is where you sleep. Website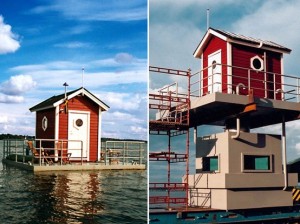 90) Huvafen Fushi Resort, Maldives
This hotel makes the list mainly for its stunning tropical location and attention to details- who doesnt want sparkle lights in their swimming pool? Website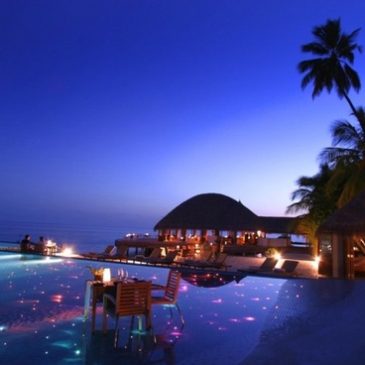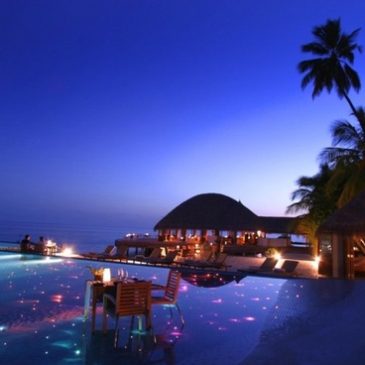 91) Hotel Sidi Driss, Tunisia
While not a very pretty hotel, it makes the list simply because part of Star Wars was filmed here. Nice. Website unknown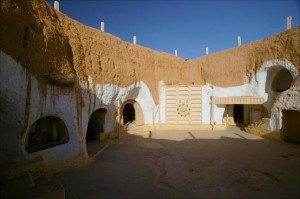 92) Hotel Le Moulin du Roc, France
Lounge in this charming hideaway among lush foliage. Website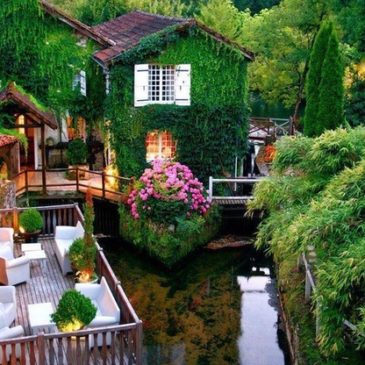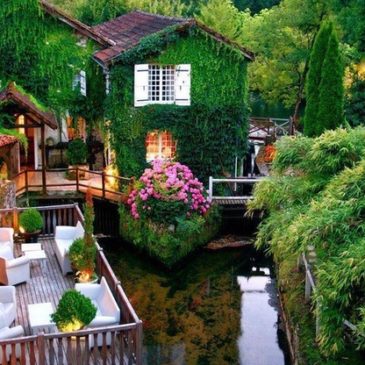 93) Grand Daddy Hotel, South Africa
This rooftop trailer park was made sheik and stylish with modern designs. Website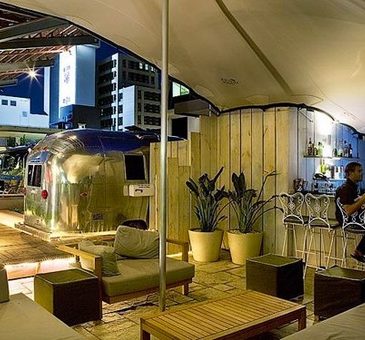 94) Golden Nugget, Las Vegas, USA
Cool features like an indoor water slide through a shark tank land this hotel on the list. Website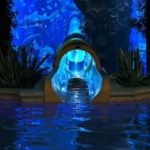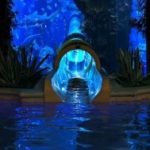 95) Hotel Au Vieux Panier, France
A very interesting and artistic hotel, where each room has its own cool design. Website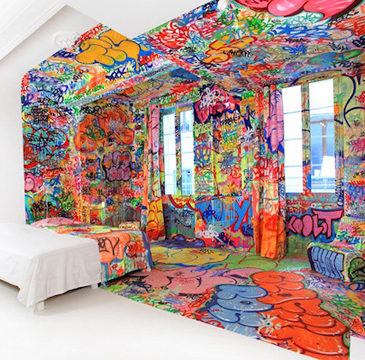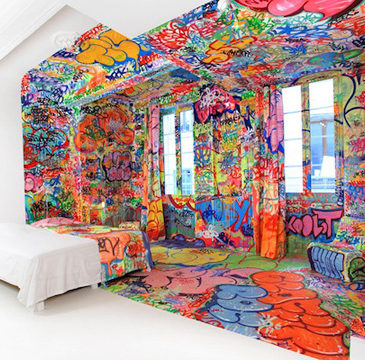 96) Marina Bay Sands, Singapore
A hotel with an awesome infinity pool looking over the skyline. Website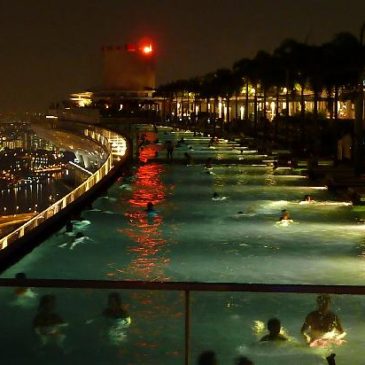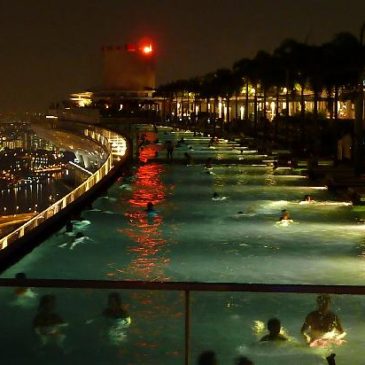 97) Marriot, Shanghai
Sleek, dark, and futuristic. Website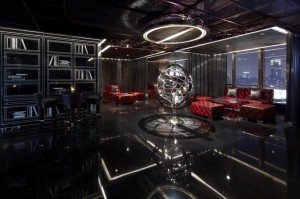 98) La Rosa Campsite Extraordinaire, United Kingdom
Not exactly luxurious, but definitely interesting- spend the night in a gypsy wagon or circus tent. Website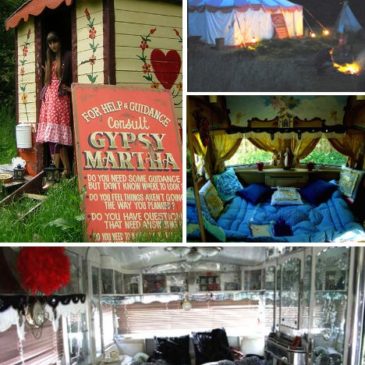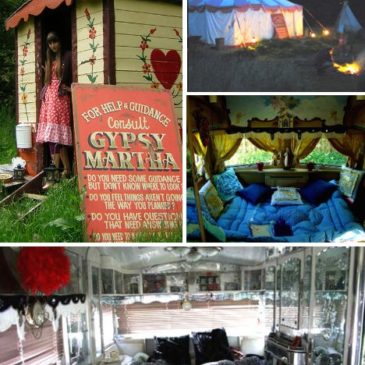 99) Barcelo Raval Hotel, Spain
This bold designer hotel is go big or go home. Website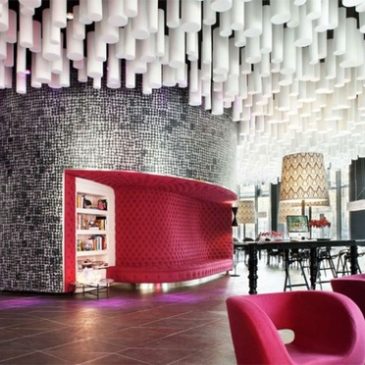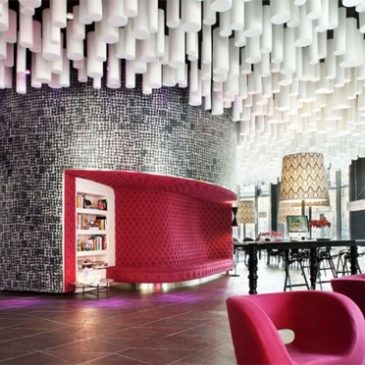 100) Arte Luise Kunsthotel, Germany
A super unique and artistic hotel with many differently styled rooms. This one doesnt even seem real. Website