The Best Sport You've Never Heard of: Aerial Dancing
If you like dancing, and you wish you could fly, here is the sport for you! This particular type of aerial dancing involves doing flips and poses while you are high in the air and hanging onto draped fabric. It is very pretty and an excellent performance sport. Cirque du Soliel uses this one a lot.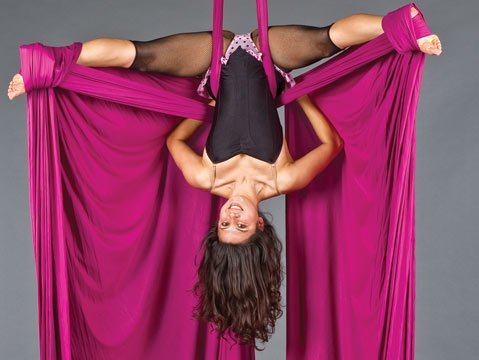 I've taken one aerial dancing class and I was surprised at how easy it was to get started. I was doing some cool moves by the end of the hour! I imagine the more advanced skills are a lot harder to master, but you might impress yourself with what you can accomplish if you try out a class. Here, to prove that if she can do it, so can you! is a five year old girl who can aerial dance like a pro!
Also, this sport has the benefit of a super-easy set up if you ever feel like adding one to a room in your house with really high ceilings. It is easy to tie the fabric out of the way when not in use.