The Best Sport You've Never Heard of: Zorbing
Ever wondered what it would be like to be a hamster spinning around in plastic globe? Wonder no more. Invented in New Zealand, the land of epic sports, zorbing is the much more awesome human equivalent of the hamster globe.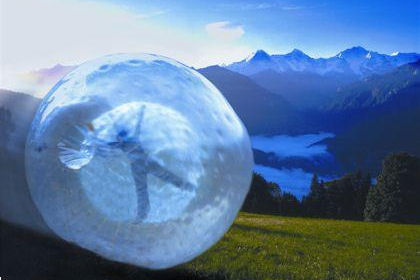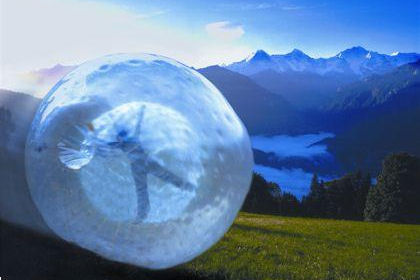 You are harnessed to the inside of a giant inflatable ball, sometimes with a partner, and let loose. Or you can skip the harness and tumble untethered, putting some water in the zorb instead so that your ride is like a perpetual water slide. (See video). The ball has an inner and an outer sphere so there is a nice cushion between you and the steeply sloping ground you will be rolling down. You can zorb on grassy hills, snowy mountains, or even just roll around on the water.
If you want a zorb of your own, it will set you back a few thousand dollars. To learn more about zorbing and see if there is a zorb arena near you, check out Zorb.com.