International Relations Intern at United States Olympic Committee, Colorado Springs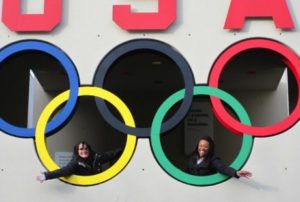 The United States Olympic Committee conducts an internship program for college students, following the traditional college semester schedule fall, winter/spring and summer. The internship sites are Colorado Springs, CO, Lake Placid, NY, and Chula Vista, CA. Positions are either with the USOC or its sport National Governing Bodies (i.e. Swimming, Triathlon, Volleyball, etc.).
Interns live at Olympic Training Centers, eat their meals at the Athletes Dining Hall, and gain on-the-job experience and training. A small stipend is also provided. The program offers internships in the areas of: broadcasting, Paralympics, journalism, marketing, sports medicine, sports administration, human resources, development, strength and conditioning, and more.
To be eligible for the internship program, students must have completed at least two years of college before the start of the internship and be enrolled in an undergraduate or graduate degree program at an accredited United States college or university. Internships are competitive.
Requirements: 1-2 years of experience in athletics and sports management, demonstrated strong communication and organizational skills, additional foreign language skills.
Job Type: Internship
Location: Colorado Springs, USA
Salary: $9/hr
Season: Summer
Application Deadline: March 22, 2013
Learn More/ Apply At: Team USA
ID:EN