Kayak Guides at Kayaking Puerto Rico, Bioluminescent Lagoon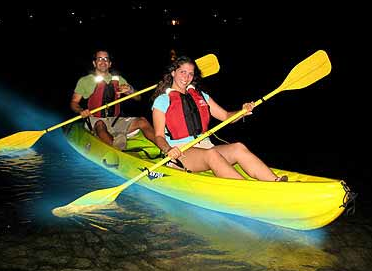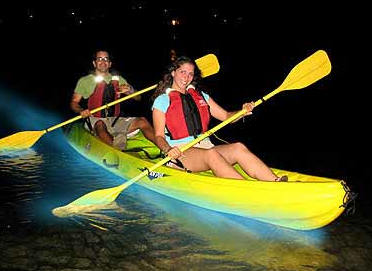 Explore the glowing waters of our World Famous Bioluminescent Lagoon Tour, Snorkel the most amazing reefs in the Caribbean on our Culebra excursions, or  zip across crystal clear waters in Fajardo in a Mini Boat!
Are you interested in working outdoors, teaching natural history, and leading coastal kayak and snorkel excursions? Kayaking Puerto Rico is on the look out for professionally minded, charismatic individuals, aspiring to become a part of our quality award-winning crew of kayaking and snorkeling tour guides.
Previous experience is preferred but not required; however, keep in mind that guiding is hard work, and requires a great deal of training and preparation. It is crucial that Kayaking Puerto Rico guides excel in a wide array of skills including leadership, teamwork, customer service, safety and rescue, instructing outdoor skills, interpretation of natural areas and cultural history, among many others. For all of our excursions, KPR guides undergo the most rigorous and lengthy training program of any outfitter in Puerto Rico; a full two weeks of intensive water safety and interpretation training. Upon completion, you will feel confident in your skills and prepared for anything on the water, as you will have practiced in all true marine conditions.
Kayaking Puerto Rico offers a GREAT working environment with a great group of people. If you have what it takes, it will definitely be the experience of a lifetime.
Job Type: Outdoor Adventure
Location: Fajardo, Puerto Rico
Salary: Based on experience. Lodging included.
Season: Summer, Fall, Winter, Spring
Learn More/ Apply At: Kayaking Puerto Rico

ID:EN