50 Greatest Festivals in the World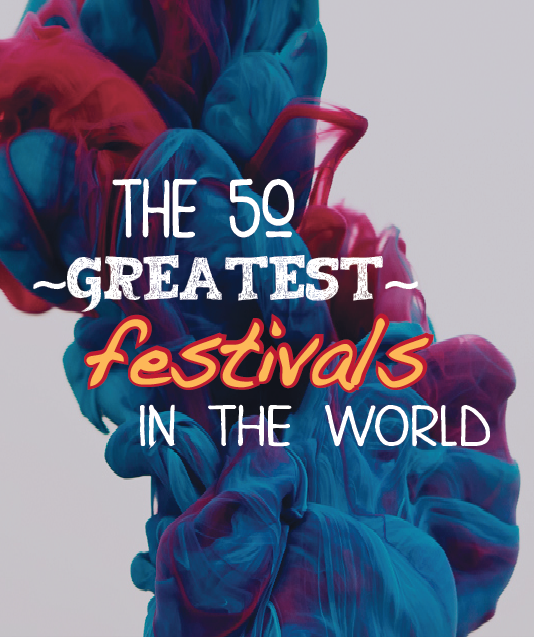 January
1- Harbin Ice and Snow Festival, China: January 5- February 5
People build incredible things out of ice and snow, decorating them with lights and lasers.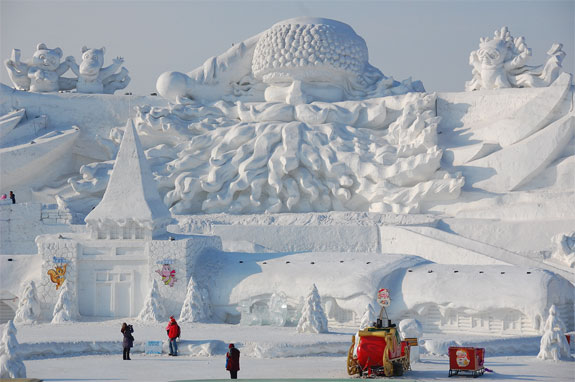 2- Chinese New Year: Between January 21 & February 20
The biggest Chinese holiday, with dragons, fireworks, symbolic clothing, flowers, lanterns, and celebration, everywhere in China, and even in other Asian countries.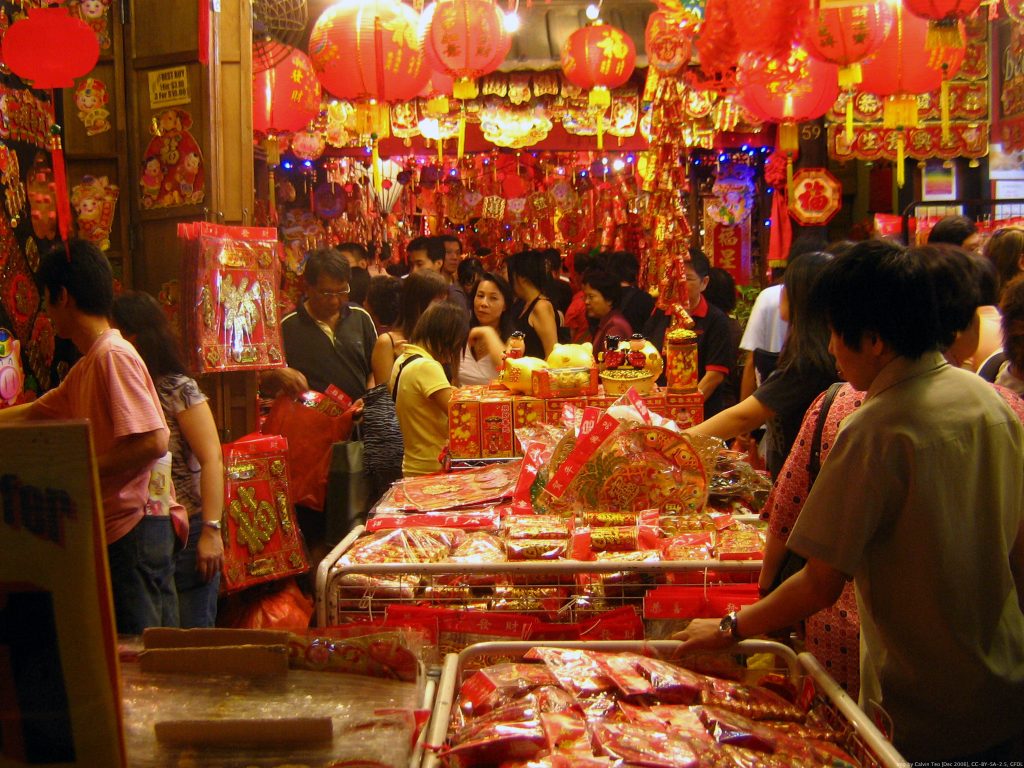 3- Sundance Film Festival, Utah, USA: end of January
The largest independent film festival in the US. Watch both feature length films and shorts. You need to buy a ticket.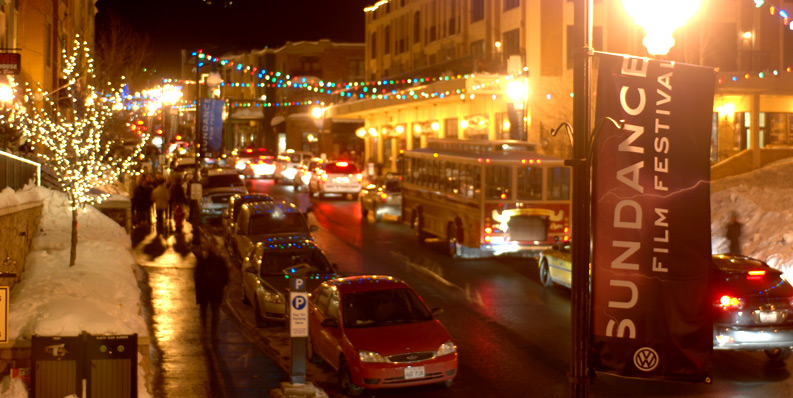 4- Magh Mela Festival India: January
Hundreds of thousands of devout Hindus bathe in the rivers.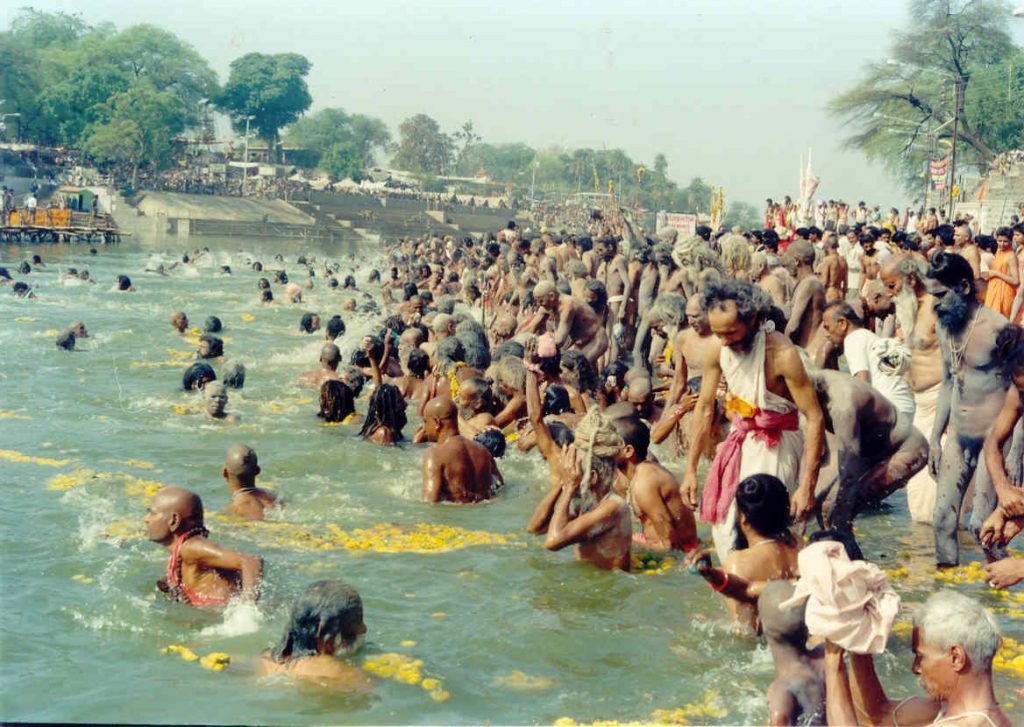 5- Up Helly Aa Fire Festival, Scotland: January
Torches, tar barreling, parties, flamboyant costumes, and the burning of a replica viking ship make this an exciting festival.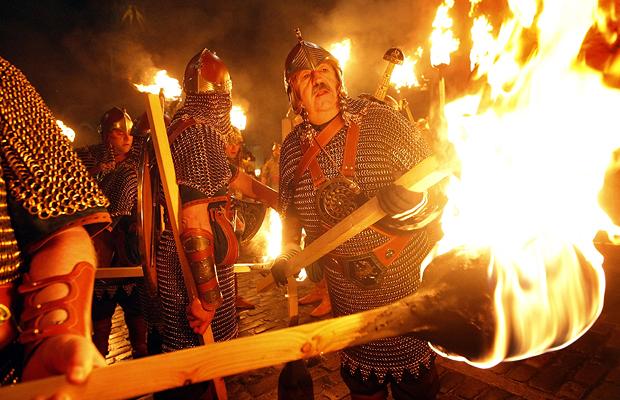 February
6- Holi Festival, India: Late February/March, on the last full moon day.
Hindus and Sikh, in India, Nepal, and Sri Lanka celebrate the main day of this incredibly fun 16-day religious festival by throwing colored powder and water at each other. Learn more about the Holi festival.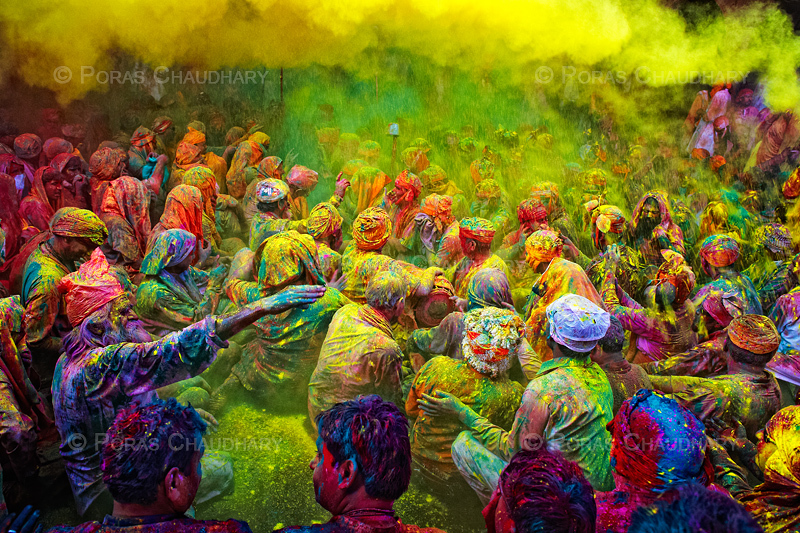 7- The Carnival of Rio de Janeiro, Brazil: February or March
A week of extravagant parades, dancing, colors, and alcohol makes this one of the most exciting and well-known festivals in the world.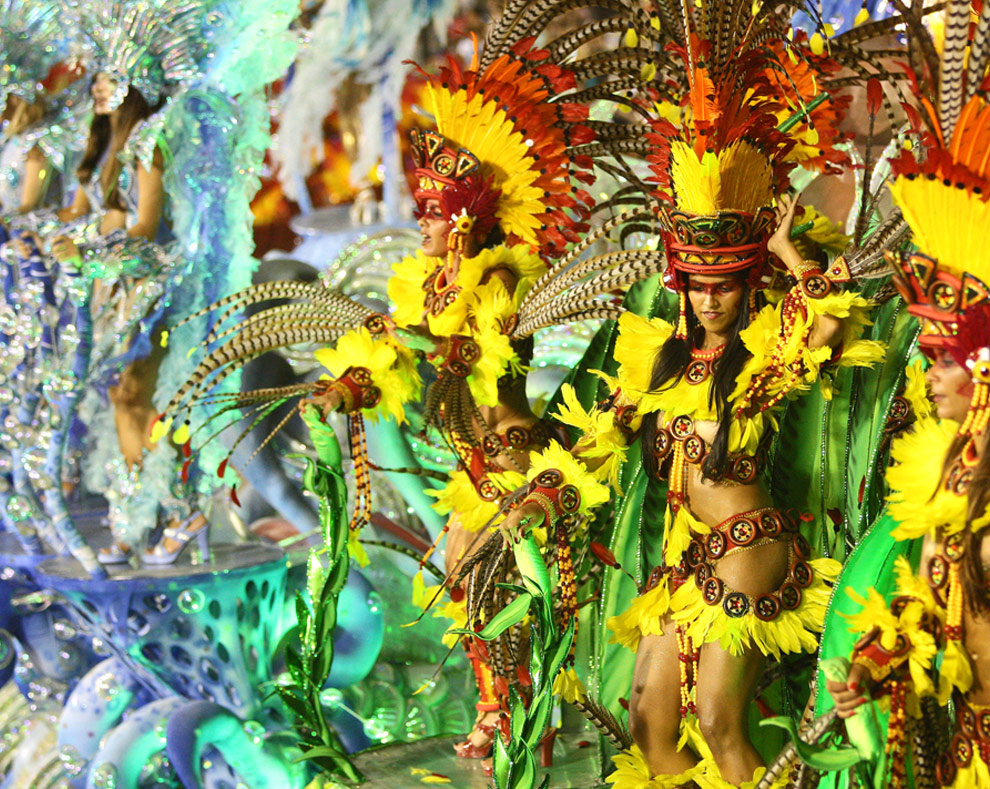 8- Mardi Gras, New Orleans, USA: late February or Early March
Beads and booze. A crazy celebration before lent, aka the last day before giving up sinful pleasure.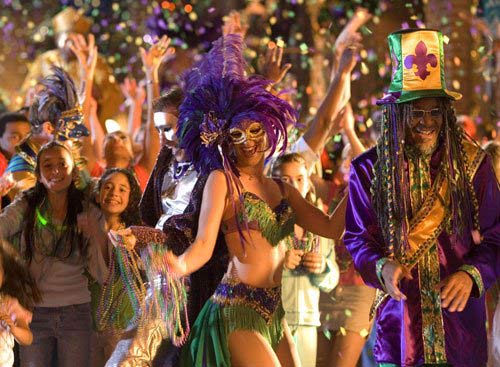 9- Pingxi Lantern Festival, Taiwan: February
People write their wishes on fire lanterns and release them into the sky en masse, creating a beautiful spectacle of floating lights.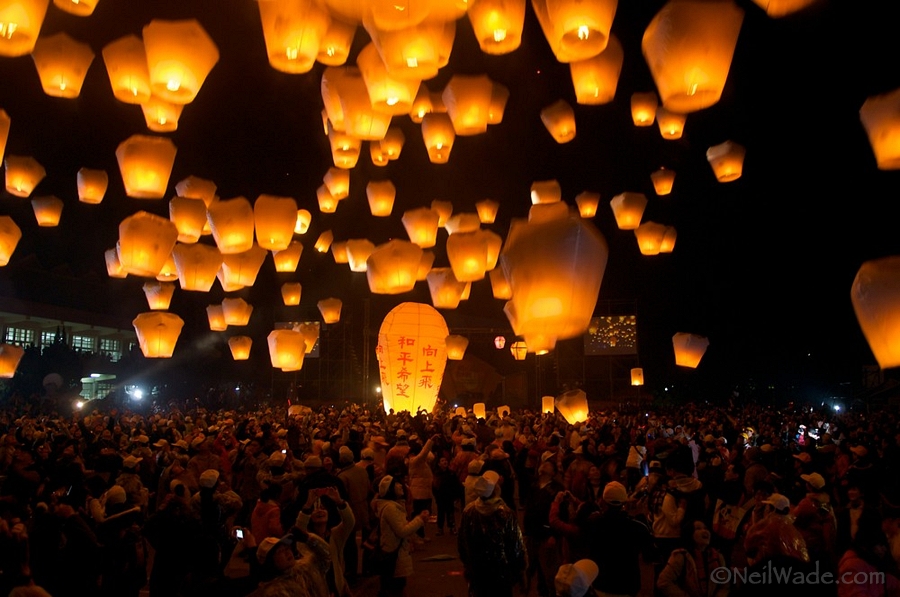 10- Carnival of Venice, Italy: between February & March
One of the most beautiful festivals in the world, people wear masks and elaborate costumes to hide differences among classes, and there are contests for the best costumes.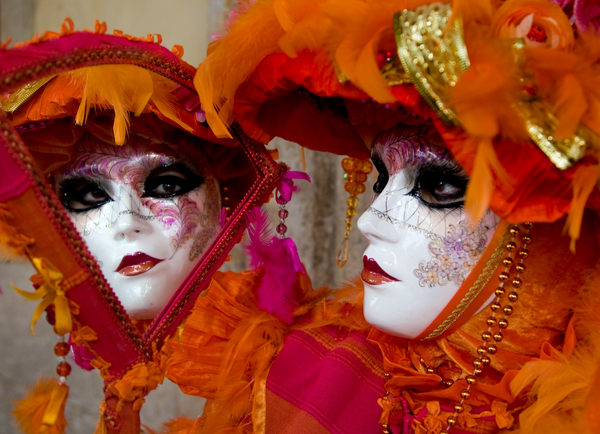 11- The Battle of the Oranges, Ivrea, Italy: February
An enormous food fight where people form organized teams and throw oranges at each other.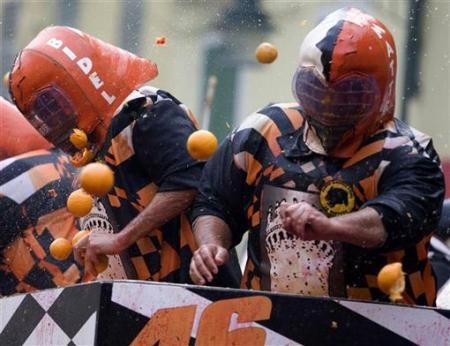 12- Desert Festival of Jaisalmer, India: February
Witness cultural events like camel races, and a moonlit concert. Want to get there? Take an SUV or camel safari.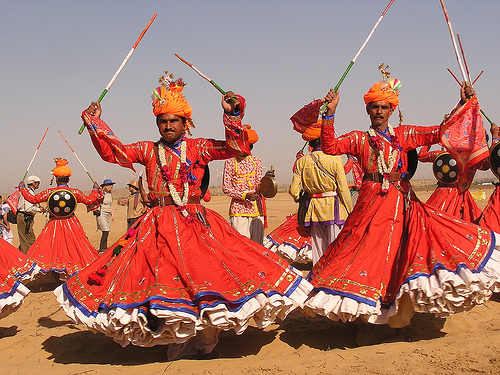 March
13- Ultra Music Festival, Miami, Florida: Late March
A very intense electronic music festival for the partiers out there. Make sure to dress outrageously.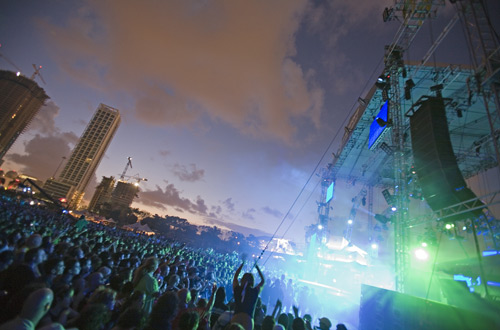 14- Calle Ocho, Miami, Florida, USA: March
An exciting Cuban street festival in Little Havana, with food and live music.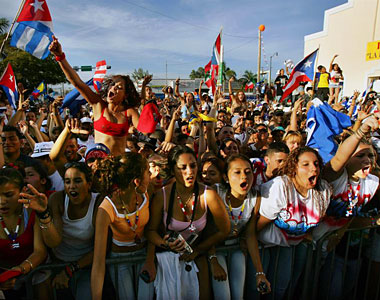 Fans cheer during a performance at the Calle Ocho Festival in Miami, March 13, 2005. One week each year in March, Miami transforms itself into a traditional Latin street festival. Calle Ocho, southwest 8th Street and known as "Little Havana", gathers thousands to celebrate during the city's largest annual party. The traditional gathering began in 1978 as a 15-block party, highlighting the Cuban culture in Miami and now showcasing the region's Pan-American diversity. REUTERS/Carlos Barria CB
15- Las Fallas, Valencia: March 15-19
Fire, fireworks, smoke, and excitement make this festival a cross between Disney World and the apocalypse.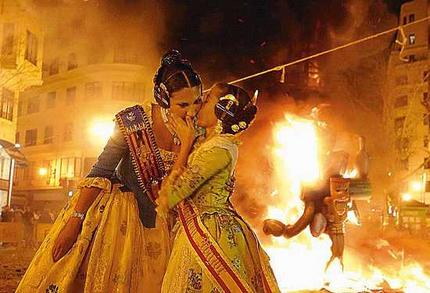 There is a parade, costumes, music, comedy, film, and drinking. Learn more about St. Patrick's Day.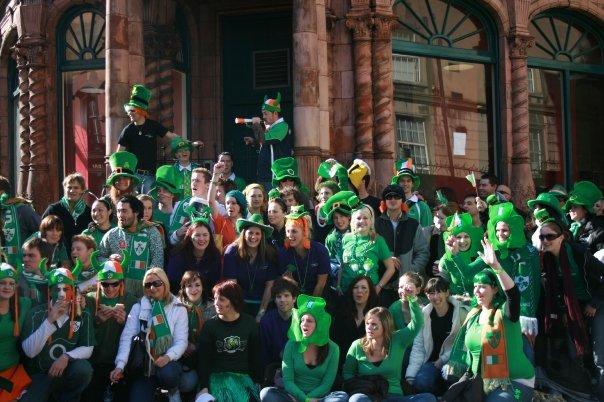 Dress up like a frozen dead guy and participate in events like a coffin race, a polar plunge, a parade, and partying. Learn more about the Frozen Dead Guy Days.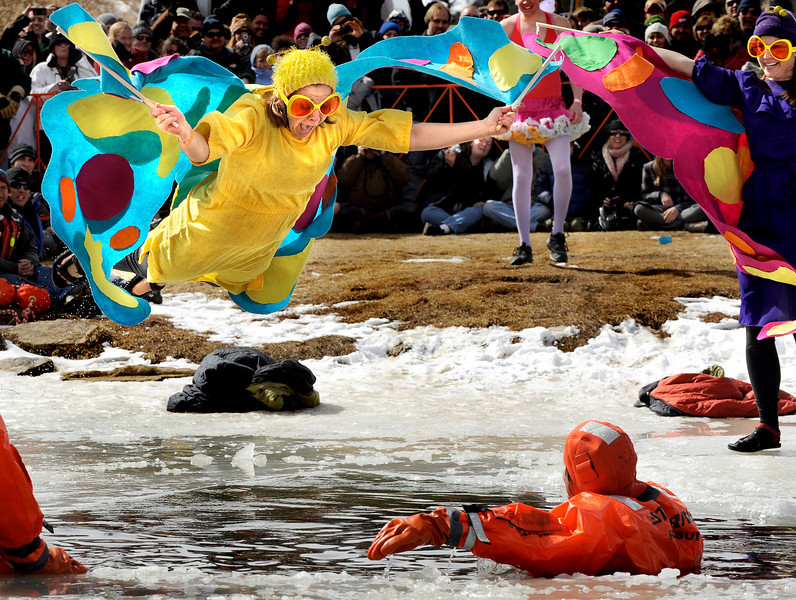 April
The Thai New Year festival falls on some of the hottest days in Thailand, and people celebrate by throwing water on each other, using water guns, buckets, hoses- whatever they can get their hands on. Learn more about Songkran.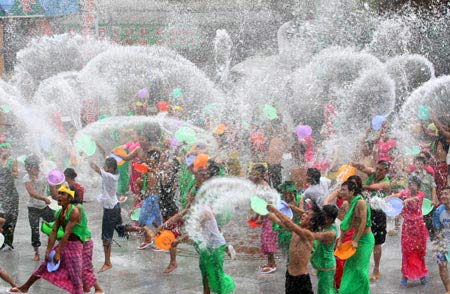 This is a national holiday and a "free market" day, so everyone sells everything on the streets. There are games, concerts, performances, and parties on boats in the canals. Learn more about Koninginnendag.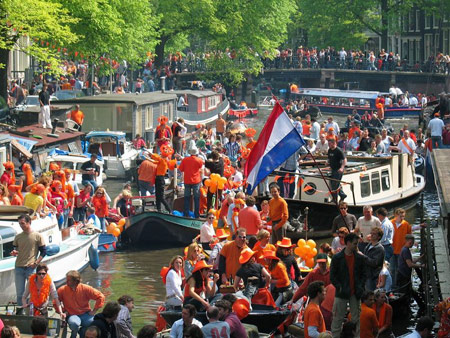 20- Sandfest, Port Aransas, Texas: April
An amazing sand sculpture contest with live entertainment.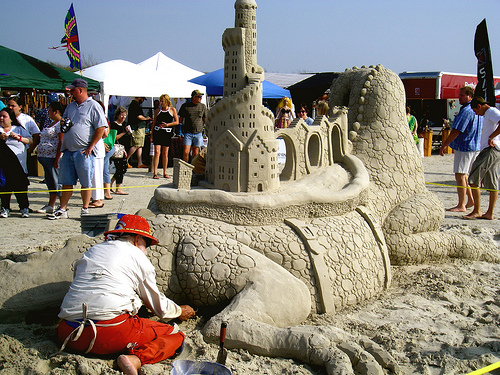 June
21- Glastonbury Music Festival, England: last weekend of June
The largest open air music and preforming arts festival in the world.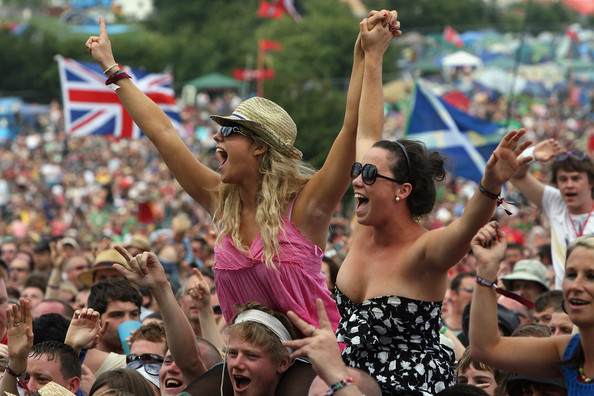 22- Festival of the Sun, Peru: June 24
Expositions, street fairs, and live music mark the celebration of the sun god.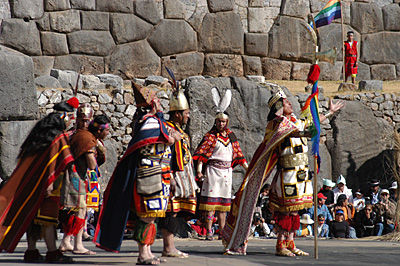 23- White Nights Festival/Scarlet Sails, St.Petersburg, Russia: end of June
Scarlet Sails is just one part of the white nights festival, including spectacular fireworks, concerts, and a mock battle among pirates in boats on the Neva River.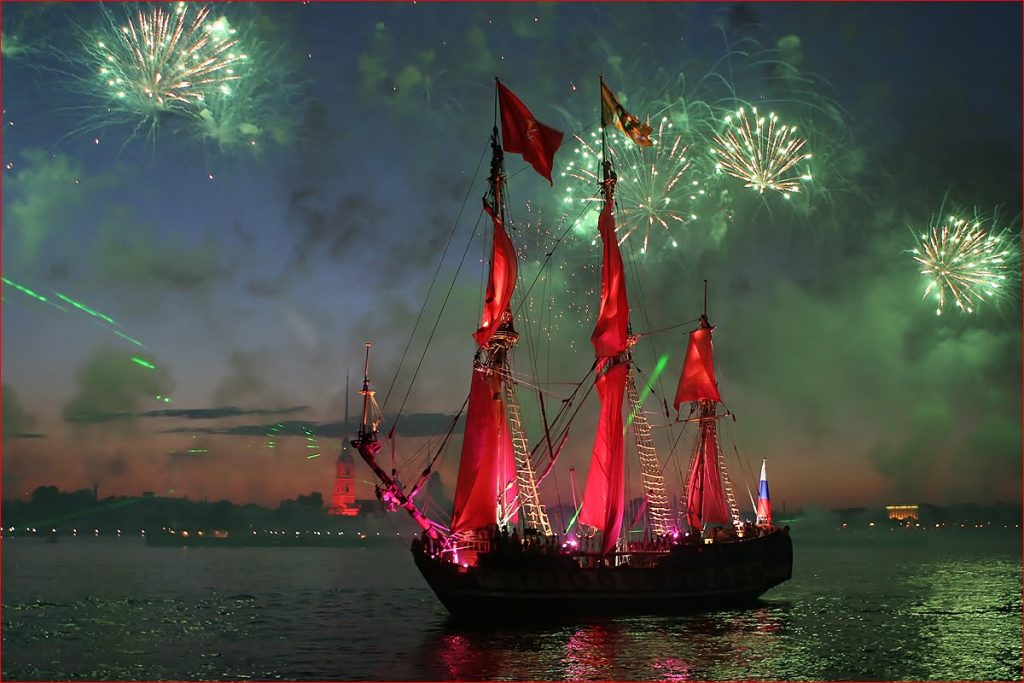 24- Food and Wine Classic, Aspen, Colorado: June
Participate in food and wine tasting, and watch cooking demonstrations, speakers, and a cooking competition. You need to buy a ticket.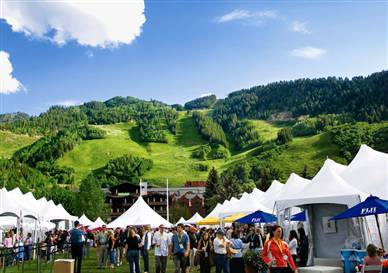 July
25- San Fermin Festiva, Pamplona, Spain: July
There are many events including folkloric ones, but the most famous is the running of the bull.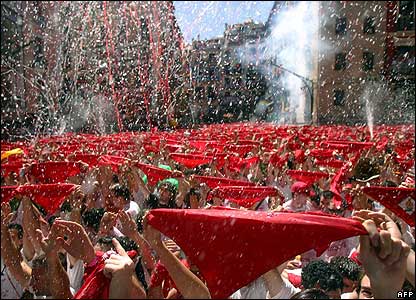 26- Panafest, Ghana, Africa: July-August
An African cultural celebration with theatre, drama, music, conferences, fashion, and art.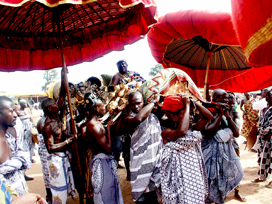 27- Pflasterspektakel, Austria: July
A huge street art festival with all kinds of crazy performances.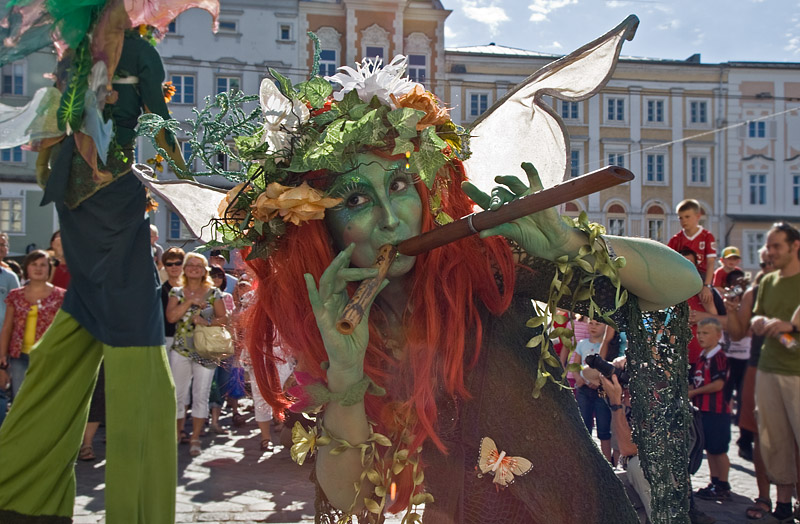 28- Spice Mas Carnival, Grenada: July-August
An independence day celebration with Calypso music, a steel band competition, elaborate dress, and plenty of big events.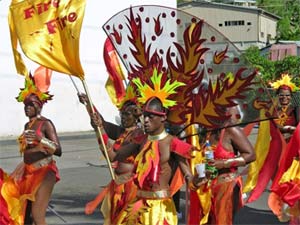 29- Music City, Nashville, Tenessee, USA: July 4
One of the biggest 4th of July festivals, with fireworks and country music.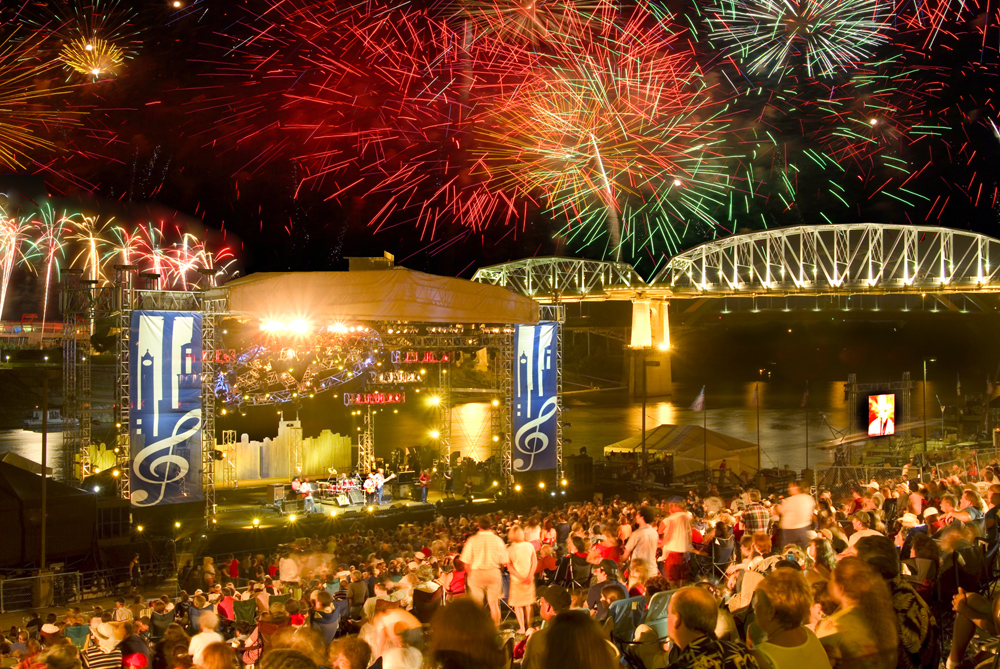 August
30- La Tomatina, Buñol, Spain: last Wednesday in August
The whole point of this festival is to throw tomatoes at people. Yeah. Its awesome.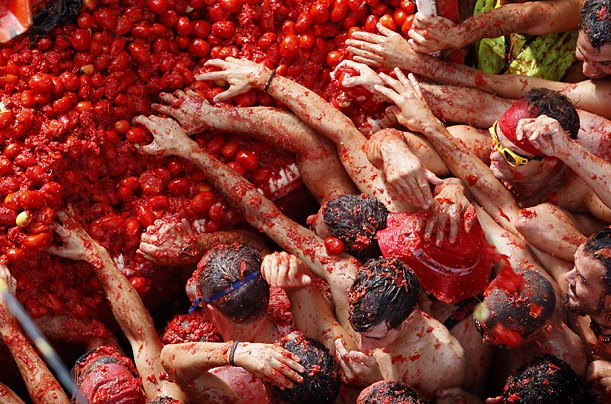 31- Lollapalooza, Chicago, USA: August
A metal, rock, punk, and hiphop festival with some craft and comedy mixed in.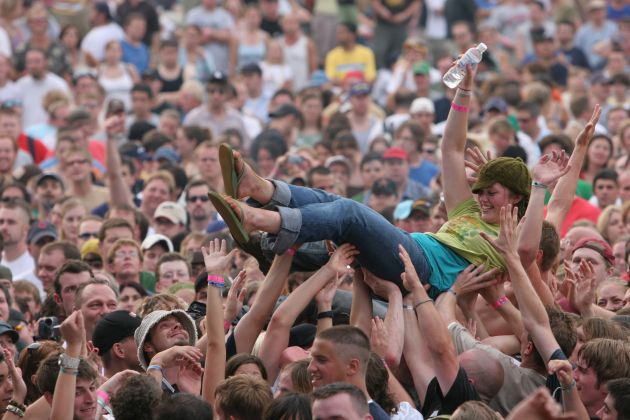 32- Obon Fesitval, Japan: August
Families release floating lanterns into the water to represent their ancestors' spirits being sent off.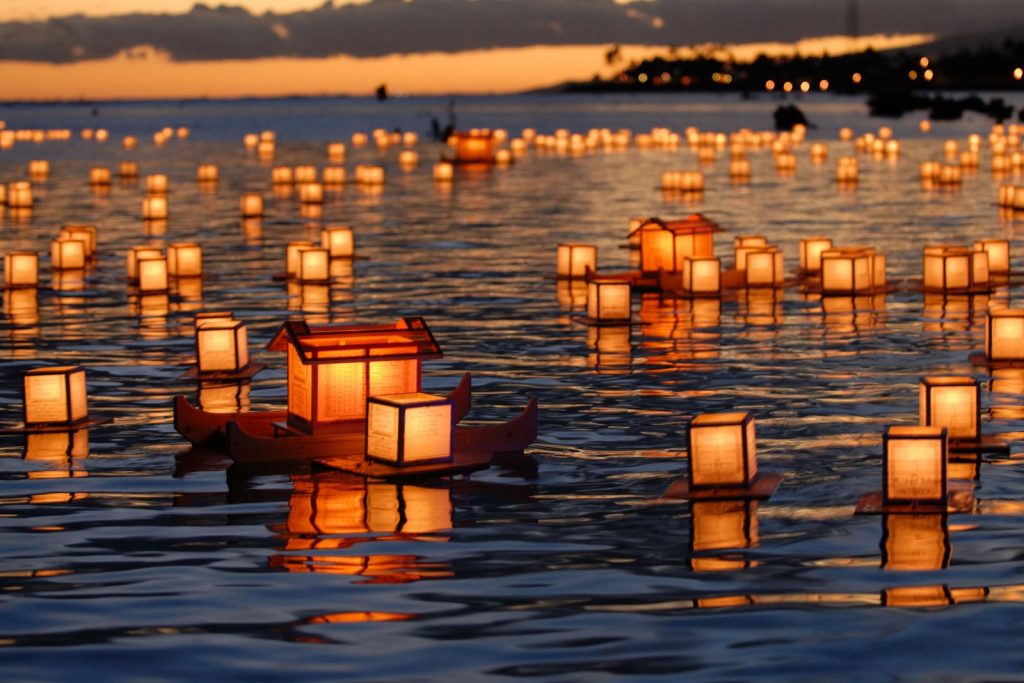 33- Gay Pride Parade, Amsterdam, Netherlands: first weekend of August
A huge gay pride festival, include a canal parade down the river on boats.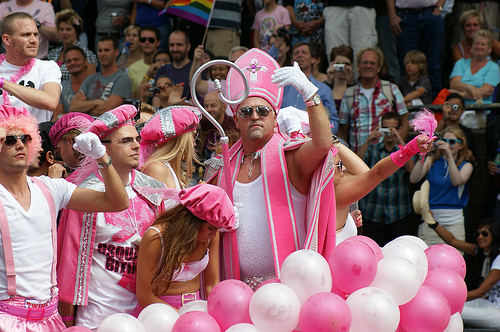 September
34- Burning Man, Black Rock Desert, Nevada, USA: Last Monday of August- first Monday of September
A major, amazing festival where a self-relient community of radical art, self expression, and awesomeness is created and removed without a trace one week each year.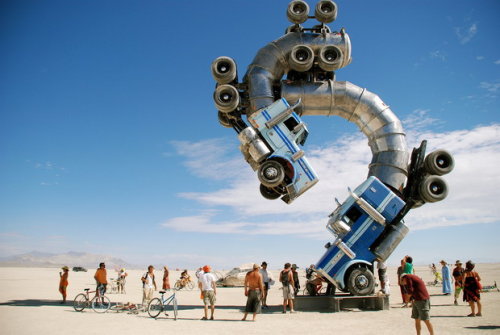 35- Oktoberfest, Munich, Germany: Late September-first weekend in October
One word: beer. This festival is now held all around the world. It is an important part of Bavarian culture.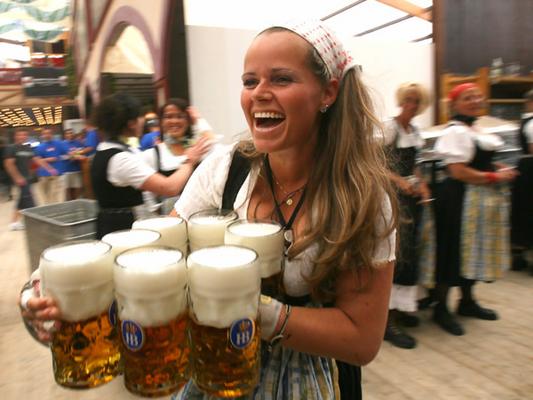 36- Grape Throwing Festival, Mallorca, Spain: last weekend in September
Throw huge amount of grapes at people and participate in other fun events.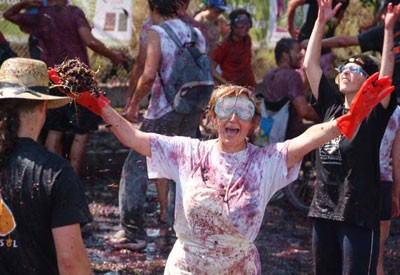 October
37- Fantasy Fest, Key West, Florida: last week of October
A colorful parade and parties in the notoriously liberal town of Key West.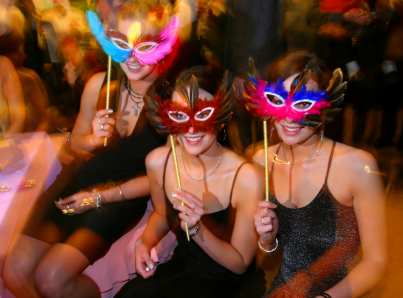 38- Albuquerque International Balloon Fiesta, New Mexico: early October
Over 750 hot air balloons take to the skies, some are illuminated at night, and some are uniquely shaped.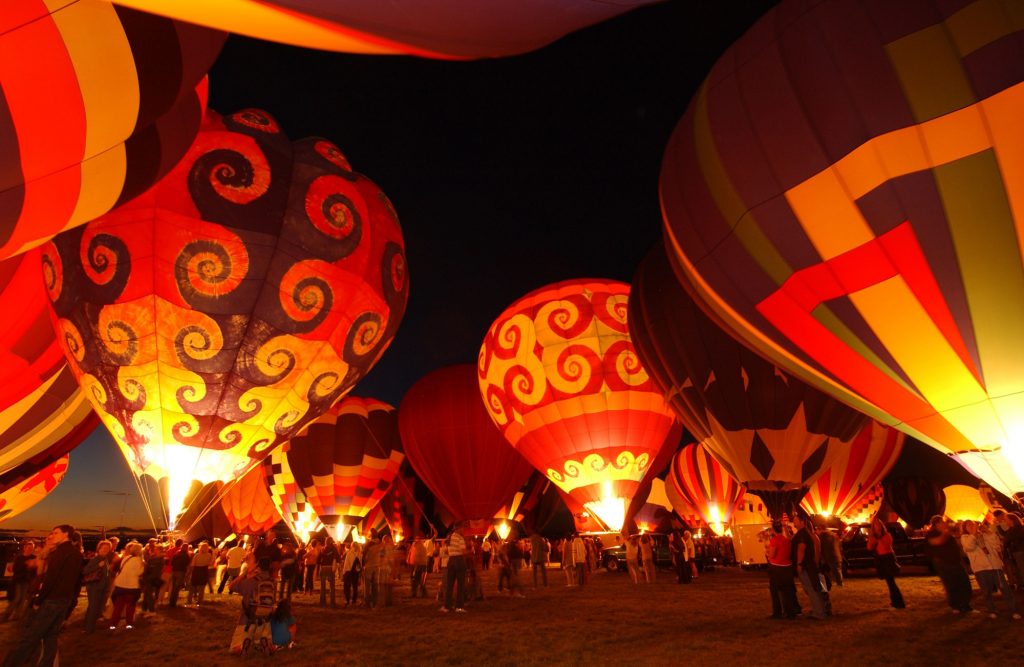 39- Diwali Festival of Lights: October/November
A family-oriented festival with firecrackers, sweets, and the lighting of small clay lamps and candles.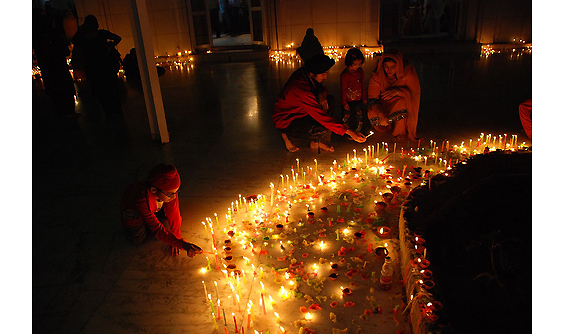 40- Halloween Festival of the Dead, Salem, Massachusetts, USA: end of October
Costume balls, vampire masquerades, psychic fairs and ghost hunting make Salem one of the top Halloween destinations.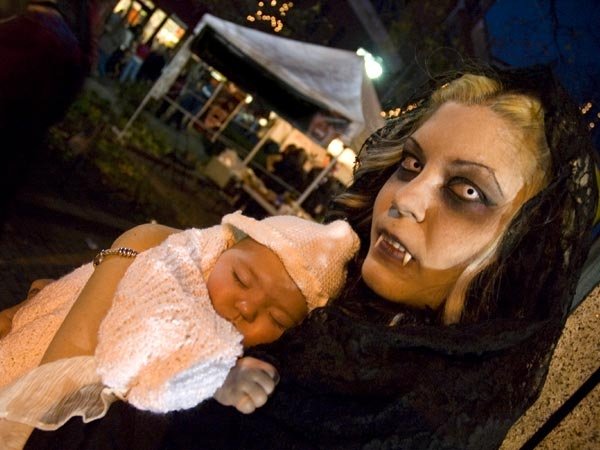 41- Keene Pumpkin Festival, New Hampshire, USA: October
Massive towers of Jack-o-Lanterns, fireworks, and music draw a huge crowd.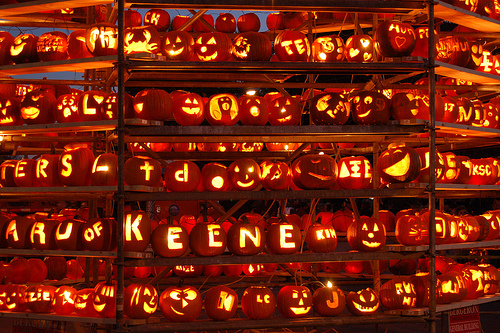 November
42- Día de los Muertos (Day of the Dead), Mexico: November 2
Friends and family gather to celebrate loved ones who have passed on, through elaborate traditions of food, art, colors, and culture.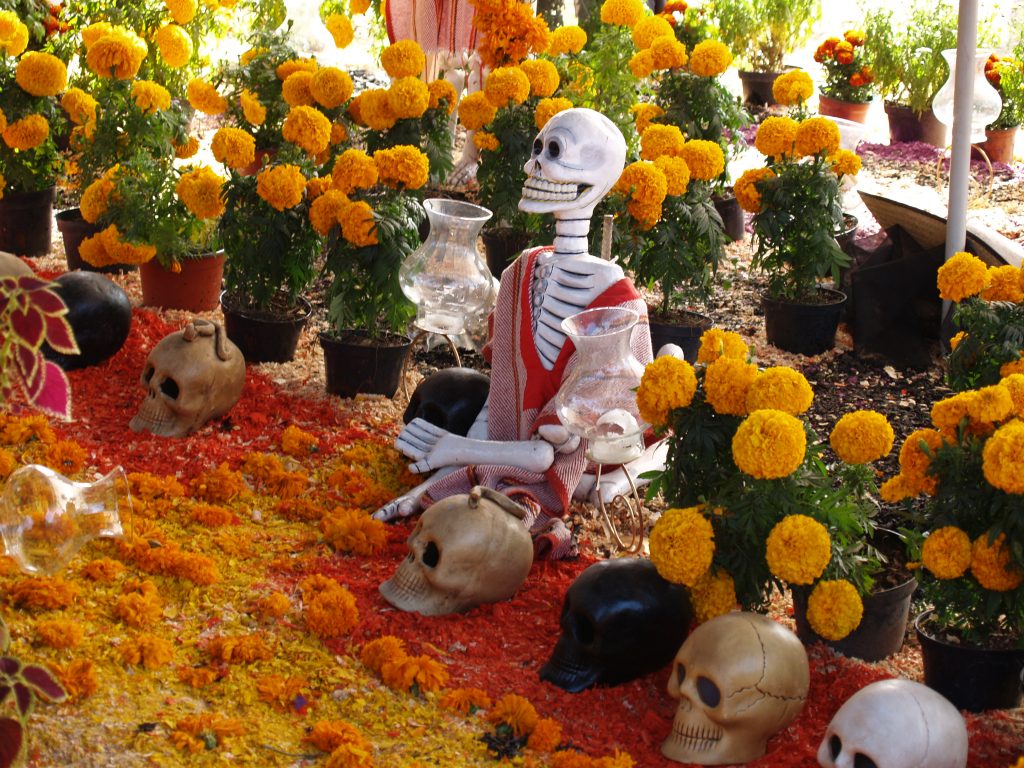 43- Pushkar Camel Festival, India: November
An enormous camel fair with music, events, exhibitions, and cultural market stalls.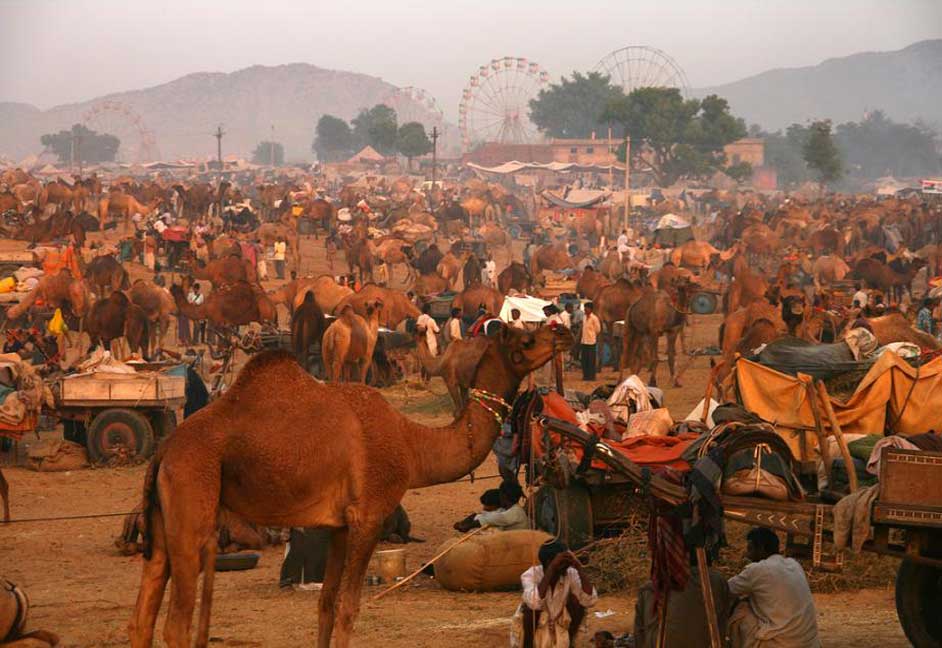 44- Macy's Thanksgiving Day Parade, New York, USA: 4th Thursday of November
Giant balloons shaped like characters, as well as floats, bands, and entertainment, are paraded around New York city.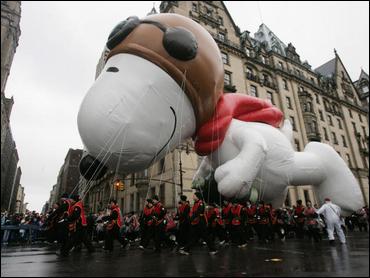 45- Monkey Buffet Festival, Lopburi, Thailand: end of November
The point of this festival is to give fruits and vegetables to monkeys and attract tourism. It works.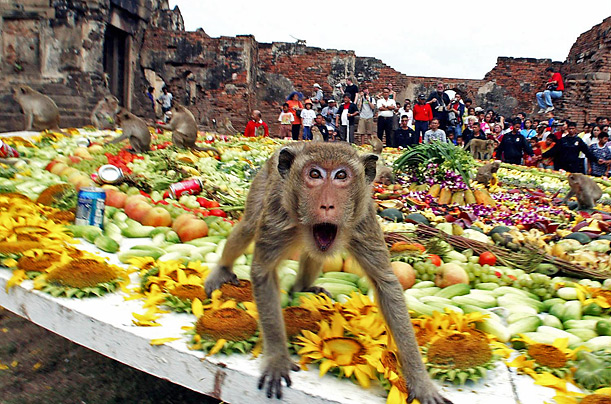 December
46- Junkanoo, Nassau, Bahamas: December 26 & January 1
A street festival with art, music, culture, elaborate costumes, and a parade, to bring in the new year.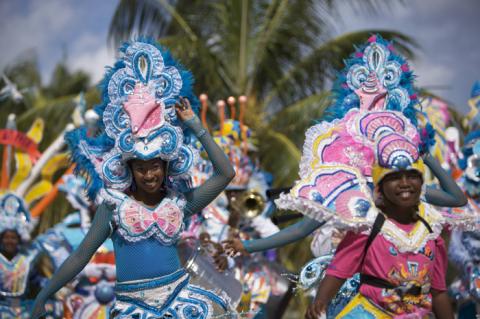 47- Natchitoches Christmas Festival, Louisiana: December
Parades, boats, lights, and Christmas celebrations.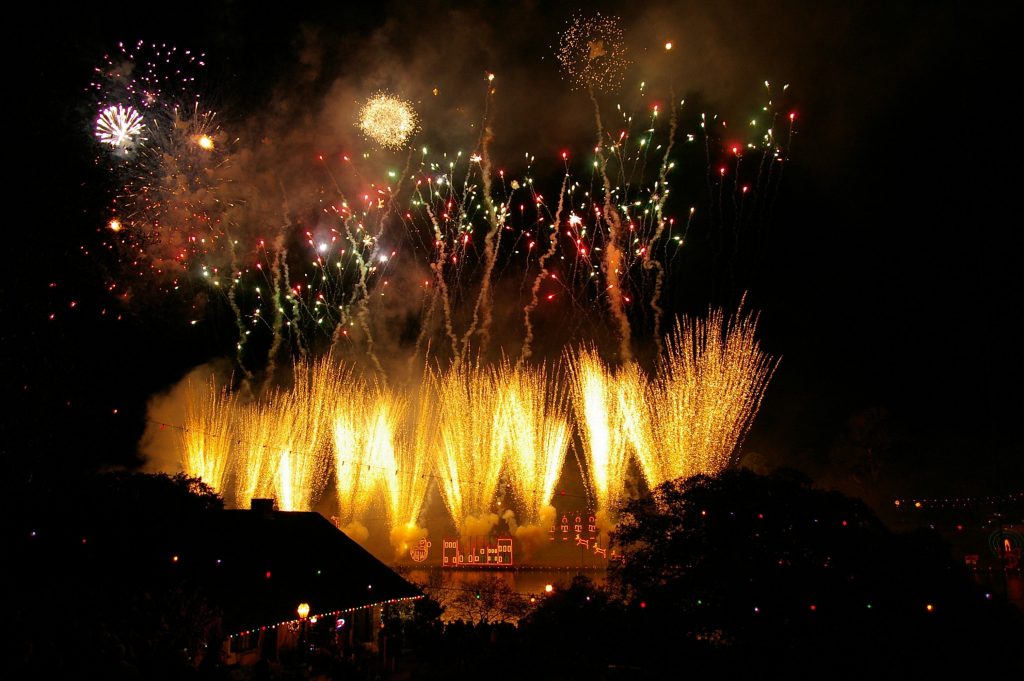 Varied Dates
48- Full Moon Party, Haad Rin, Ko Pha Ngan, Thailand: the night before or after every full moon
Like something straight from a movie, 20-30,000 people gather each full moon to spend the night partying on a beach and doing wild events like fire rope skipping.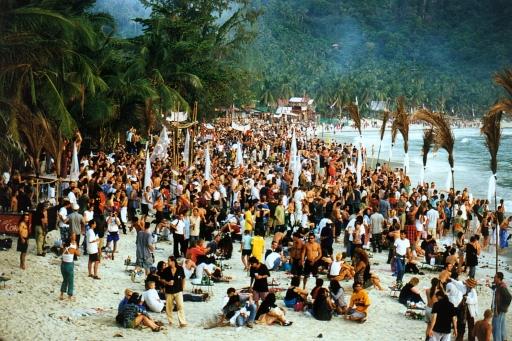 49- Olympic Games: summer or winter every other year
Thousands of athletes from around the world participate in a variety of sports. The opening ceremony is always a spectacle. If you don't know what the Olympics are… well, lets not go there.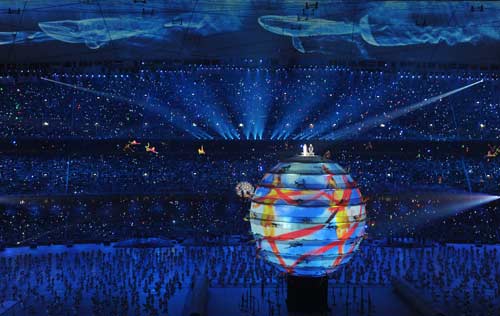 50- Love Parade, Germany (canceled)
One of the world's biggest festivals, celebrated from 1989-2003 & 2006-2010, it included electronic music, costumes, and "let-lose" behavior. Unfortunately due to the tragic deaths of 21 participants in 2010 due to over crowding, the Love Parade has been permanently canceled.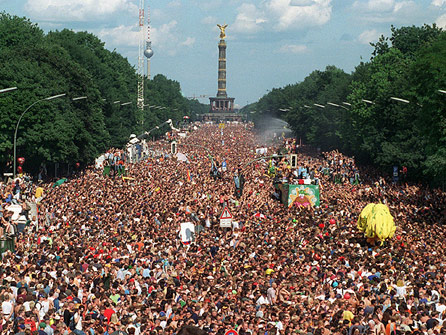 Bucket List Festivals features 100 articles, including pictures and 100 links to interesting YouTube videos to put you in the heart of the action, this book is full of great festivals that you'll want to attend in your lifetime. It is available for $4.99 on Amazon Kindle and as a PDF file from eJunkie.
[easyazon_image align="center" height="500″ identifier="B00ES5XQYA" locale="US" src="https://www.escapenormal.com/wp-content/uploads/2017/07/51zlYNi4clL.jpg" tag="escapenormal-20″ width="333″]
[easyazon_cta align="center" identifier="B00ES5XQYA" key="wide-orange" locale="US" tag="escapenormal-20″]