How to Fund Travel: The Growing List of Resources
You love to travel, but you don't want to pay for it. Join the party! Maybe you've considered getting a job in the place you want to travel to, or you've picked an inexpensive way to travel from my
list of the best resources for cheap and free travel
. But once you've got a place in mind, what are some of the non-traditional ways to raise the money to fund your travel dreams? This is a growing list of all of the best resources to help you obtain outside funding to help you pay for travel.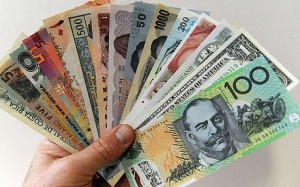 With a little creativity, you can apply for grants, scholarships, and other peoples money. Most of the following resources require some out-of-the-box thinking, but in the end not only can you earn money for your trip, but you can also create a meaningful adventure out of your trip that you can use for a resume, life experience, etc.
Grants
This grant is given to people for the purpose of interviewing and documenting inspirational people while on the road- and hopefully this will help inspire others to follow their dreams. It sounds like a really interesting award and project. You get to travel across the US, meeting interesting people, and developing some blogging and video editing skills. The award is up to $700.
From the same people who brought you Indie Roadtrips is this slightly more intense version. The goal is the same, but your interviews may be featured on a series called Roadtrip Nation, among other differences. And you have to drive an RV.
You must choose between a few select voluntourism trips, but they all sound fun so its a good deal if you win. The prize is up to $5,ooo for a two minute video, based on both your ability to market it through social media (get some viewers!) and the quality of the video.
This is my new favorite resource. The object of the game is to come up with a really creative or useful idea (it doesnt have to be travel related), determine an amount of money that you need, and if enough people donate to your cause to reach your budget goal, you get to keep the money. There are a few more rules of course. But some very cool ideas have been funded- like the launch of the plastic eco-art island.
In a nutshell, think of a really awesome idea and get $1,000- no strings attached. Perfect for those of you wanting to travel over the Rocky Mountains via 10,000 helium-filled birthday balloons.
This is a very intense competition for those interested in worldwide peace making, research, and learning. Last cycle, about 500 entries resulted in 20 awards of $50,000-$120,000. So clearly this is not for the casual traveler, but if you are looking to really make a difference or grow personally while you travel, it may be for you.
This is another intense competition involving a lot of research and persuasive writing. The winner receives £4,000 to complete an amazing journey anywhere in the world, and records the journey for a radio documentary.
Scholarships
These vary and you must check with your local rotary club for specific opportunities.
Other
This is not a grant, but a place where Matador (a travel site) posts a list of articles that they want written, and if you can write them and satisfy the editors, you will get paid a set amount of money (around $25 per article.) It may not be the most reliable method to fund your travel, but if you like writing and researching, then why not give it a try?