Live the Eat Pray Love Experience
Loved the book Eat Pray Love? Of course you did. But maybe it was hard to get through it without a few twinges of jealousy- you'd rather be experiencing some of the things in the book than reading them. Well now there are a few companies offering eat pray love tours to Italy, India, and Bali.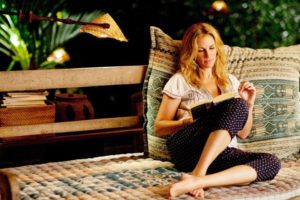 If you've dreamed of this kind of travel, it is worth it to check out the links. Even if you don't have much money, don't give up. Let the travel packages be a guide to help you create your own eat-pray-love package that wont cost you much. You can even get creative and make it into a group tour or fundraiser, advertising within your community or online to find people who are interested too.
These links may expire since the trips are time sensitive, so make sure to do a google search to find the most recent eat pray love tours being offered.
If you liked Eat Pray Love, you might also like Life of Pi and Jonathan Livingston Seagull.