Work Exchange at Tauhara Retreat Center, New Zealand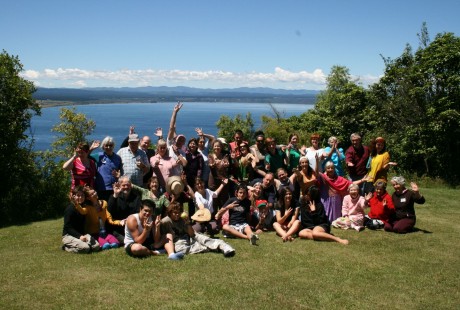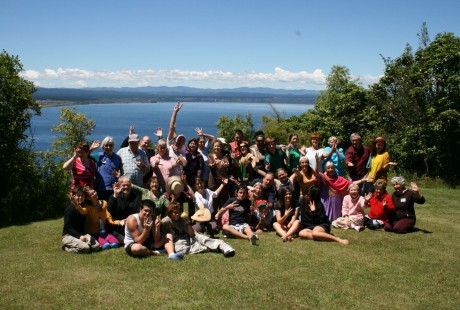 Tauhara is the expression of an unfolding vision. It was founded to create a spiritual and educational centre which would draw together people of differing viewpoints and methods of working, but united in their search for truth and the establishment of goodwill and understanding in the world. Tauhara is a free association of people from throughout New Zealand and beyond, who come from all walks of life, all faiths, and who hold many diverse views.Through coming together to share and learn, to give and receive, working physically, mentally and spiritually, they extend and add richness to the expression of Tauhara.
We are especially interested in people who wish to experience something different, a quieter, more spacious, natural environment, with the opportunity for reflective time using our library, a resource reflecting the many, different spiritual and philosophical pathways, and our Sanctuary, for quiet contemplation. Tauhara also enables you, through the work you will do here, to support others who come here in this supportive and co-operative environment. We accept only non-smokers with a low interest in alcohol.
Tauhara has comfortable accommodation in shared units or caravans for short term work exchange (2- 6 weeks), and typically has an average of 4 volunteers at any one time, rising to 6 or 8 at times of busiest garden activity in spring and autumn. Accommodation and meals are provided, and exchange volunteers work an average of 5.5 hours per day. The type of work varies: you may be assisting one of our cooks to prepare delicious meals, or helping with general housekeeping (cleaning) or gardening, wherever possible reflecting a balance between your interests and the needs of the Centre. It is essential to make contact first by email (best option) or phone, as there are times when we are booked up some weeks in advance.
We encourage volunteers to come for a minimum of two weeks, which is open for extension if mutually agreed upon. No experience necessary open hearts and willing hands are especially welcome! Please call if you feel drawn to experience this beautiful Centre!
Job Type: Work Exchange/ Volunteer
Location: Lake Taupo, New Zealand
Cost to Volunteer: Food and accommodation provided in exchange for labor.
Season: Summer Fall Winter Spring
Learn More/ Apply At: Tauhara Retreat and Conference Center
ID:EN